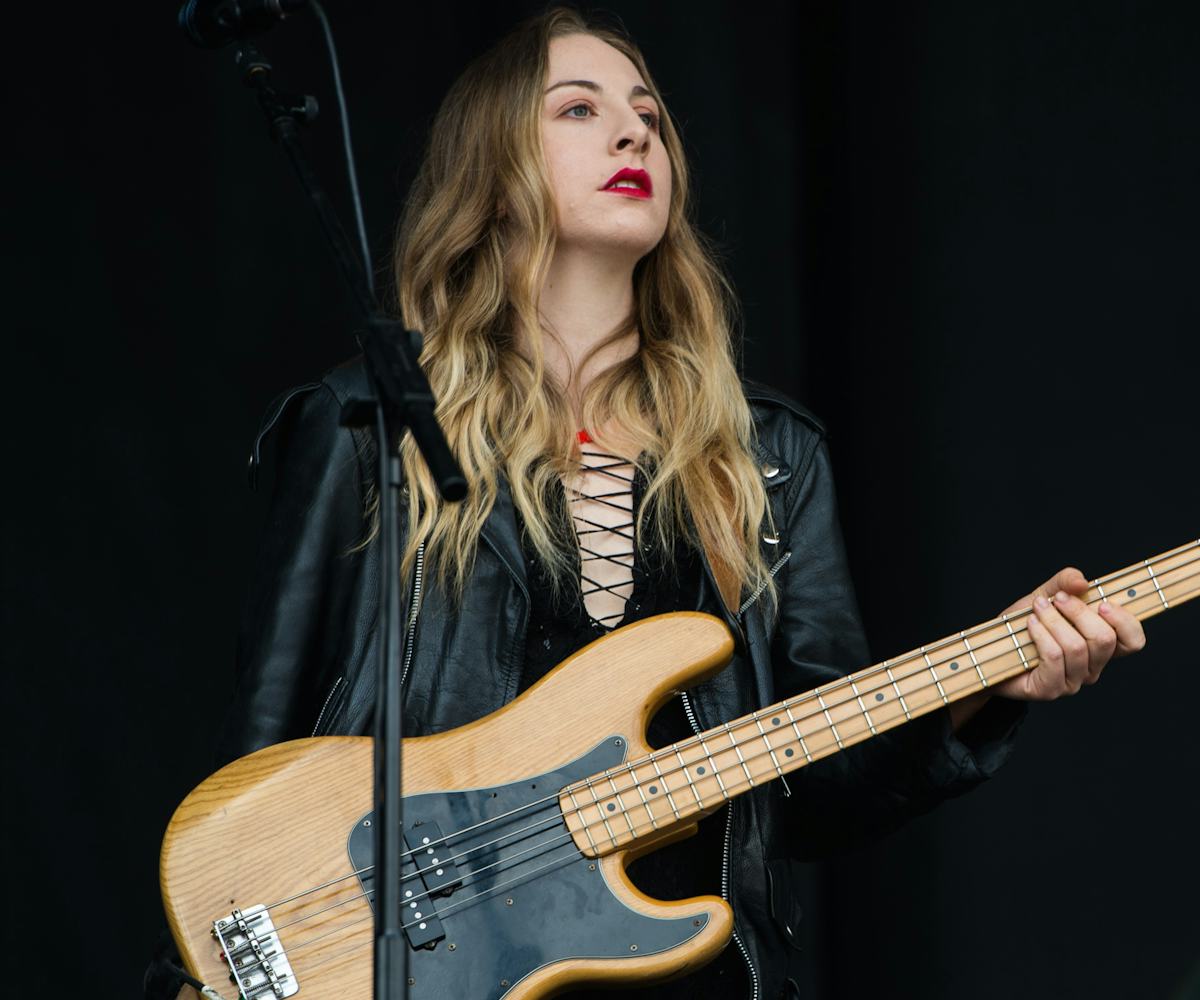 Photo by Ian Gavan/Getty Images
Este Haim's Viral Photobomb Is Our Favorite Awards Show Meme Of The Year
Last night was the 2018 Brit Awards, and it was one to remember thanks to everything from Dua Lipa's rousing acceptance speech to grime artist Stormzy's pointed, politically charged performance. However, one particular unscripted moment has struck a chord across the internet, and it involves Haim's Este Haim.
The bassist/singer was seated behind musical power-couple Liam Payne and Cheryl during the ceremony, so Este had the perfect photobomb opportunity while Brits host Jack Whitehall interviewed the two pop stars. Not one to go unnoticed, Este had a fun time hamming it up for the camera in the background, and the internet noticed. 
The moment almost immediately went viral with numerous people on Twitter mistaking Este for a "mystery drunk woman"—something Este herself quickly corrected.
And needless to say, her response has also elicited a rousing cheer from fans.
In a follow-up interview with BBC Radio 1 earlier this morning, Este left a voicemail for Cheryl congratulating her on her baby, inviting her to a Haim show, and clarifying that there is absolutely "no beef" on her end. See her record the excellent message below: