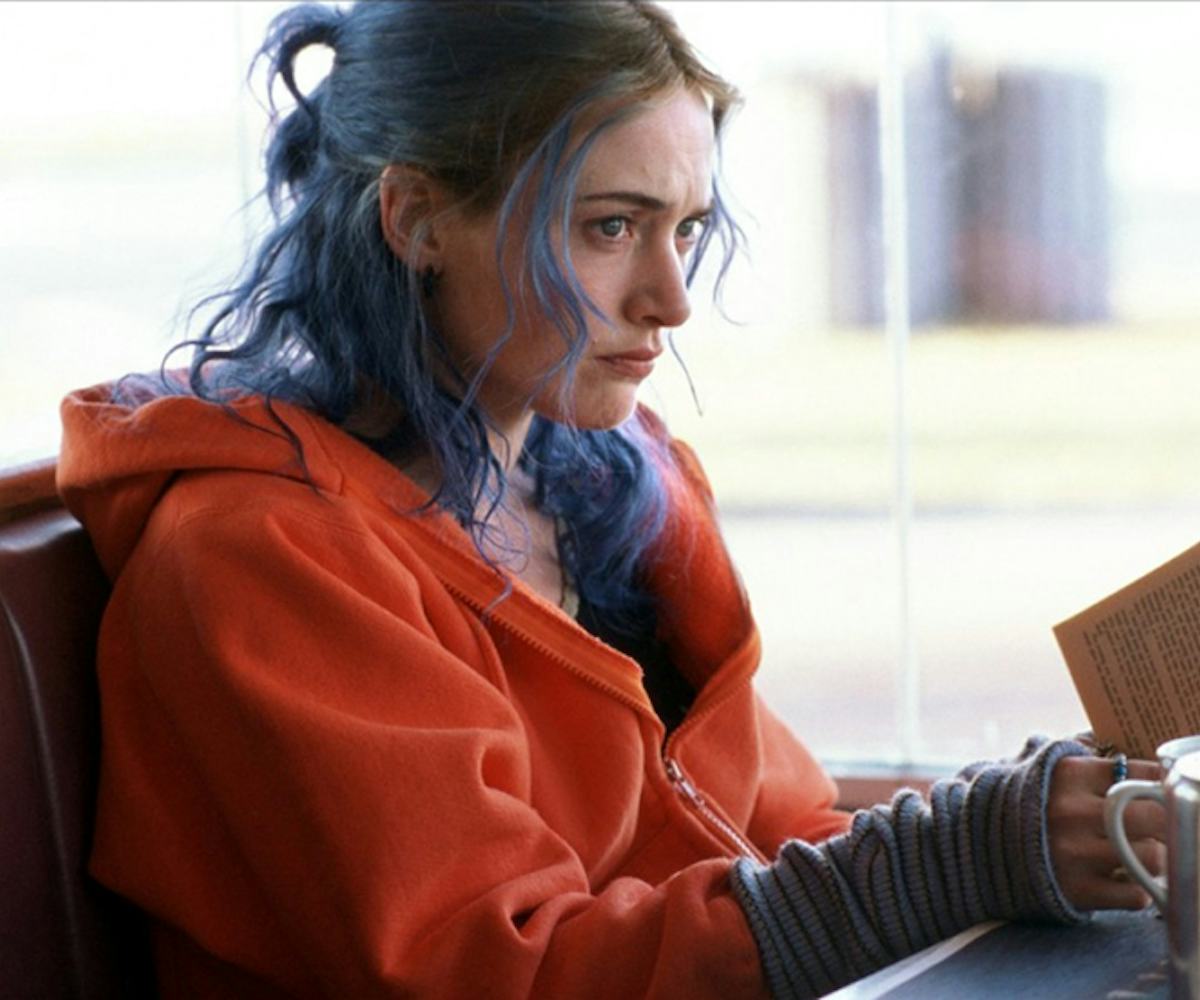 private icon: eternal sunshine of the spotless mind
celebrate the film's 10th anniversary by channeling your inner clem.
There are a lot of memories I'm sure we'd all like to forget, but Eternal Sunshine of the Spotless Mind is not among them. The seminal 2004 film about love, loss, and what it really means to be in a relationship came out 10 years ago today. (That means I've been daydreaming of dying my hair Clementine hue of pink for a decade, which makes me a little sad that I have yet to take the plunge). 
In honor of the film's B-day, I'm digging deep into my subconscious to find my inner Clem, and suggest you do too. Not only has she nailed the rainbow hair trend, but she's also the perfect style inspiration for that winter-to-spring transition. For proof see her orange hoodie, pink beanie, or her camouflage pants--AKA the awesome items you were planning to invest in this spring anyway. So why not put a little dreamy inspiration behind your shopping?
Check out the slideshow for our favorite items inspired by Eternal Sunshine, while you order a DVD of the flick and get ready to throw yourself a beer-guzzling, bed-jumping, brainwash party. (Come on, that scene did look like a lot of fun.)
Manic Panic Hair Dye in Electric Tiger Lily -- $13.99
Nasty Gal Braided Headband -- $12
Vans Canvas Authentic Lo Pro -- $45
Minkpink Shearling Jacket -- $129
Ralph Lauren Denim and Supply Dress -- $125
Gypsy Warrior Moon Ring -- $20