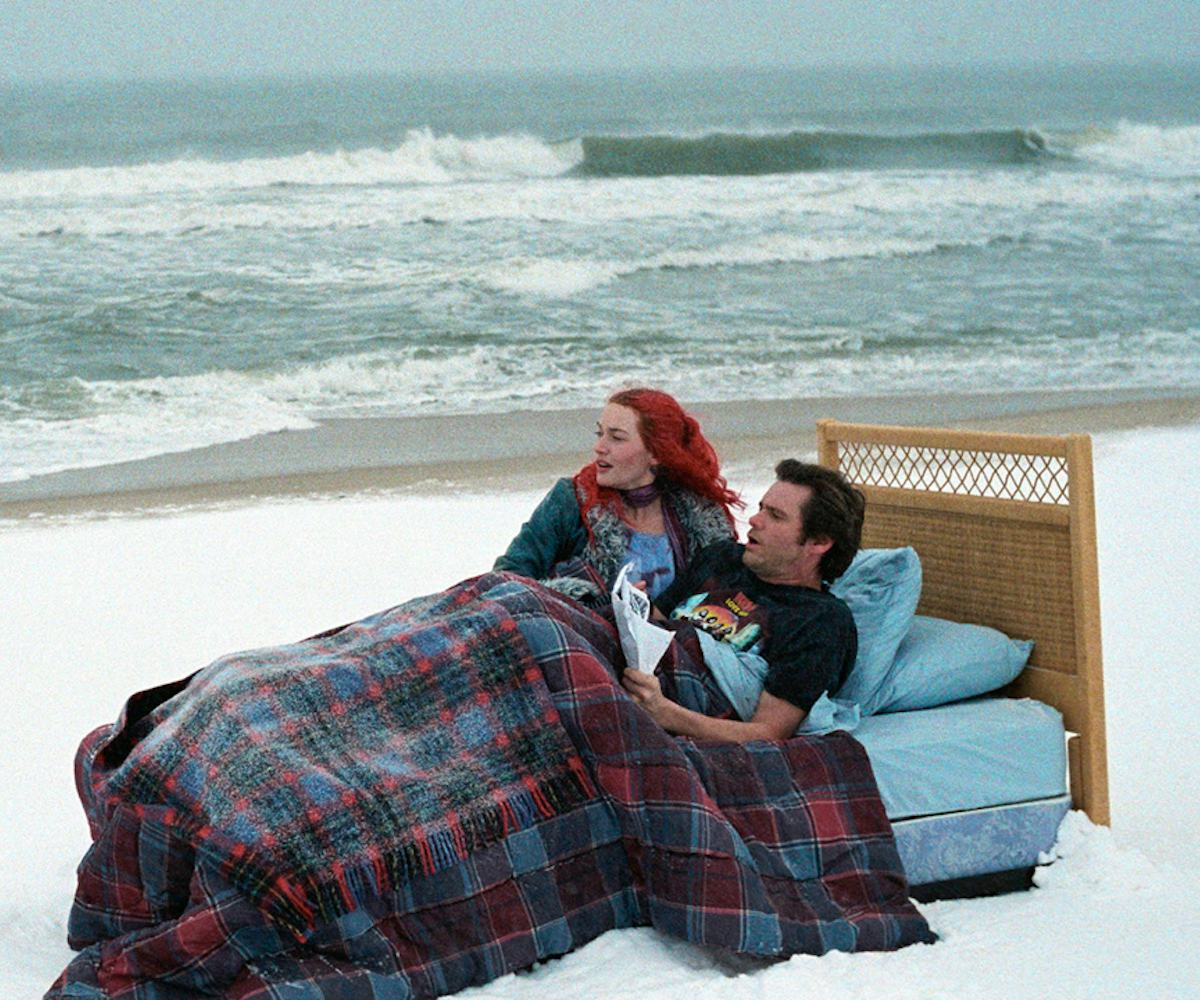 Photo courtesy of Focus Features
'Eternal Sunshine OF The Spotless Mind' Is Becoming A TV Show
Ever since the massive success of FX's Fargo, networks have been eager to turn Hollywood's most sacred movies into television shows. And though we can't blame the powers that be for wanting to take advantage of properties with built-in concepts and audiences, some movies are sacred and should be left alone. 
Take, for instance, the news that Michel Gondry's modern masterpiece Eternal Sunshine of the Spotless Mind will become a TV series. The good news is that Anonymous Content, the production company behind Mr. Robot and True Detective, is the one developing the series. They also produced the original film, which does give us a glimmer of hope for the reboot. 
That doesn't change the fact, however, that Gondry and Charlie Kaufman—the brilliant duo who directed and wrote the film respectively—won't be involved. Neither will Jim Carrey and Kate Winslet, whose undeniable chemistry as Joel and Clementine—the couple who erase their memories to get over the demise of their relationship—was central to making the film work. 
In fact, the only thing we do know is that Chuck scribe Zev Borow has been tapped to write the series. Whether or not this will be something we want to hold onto or have zapped from our memories, remains to be seen.