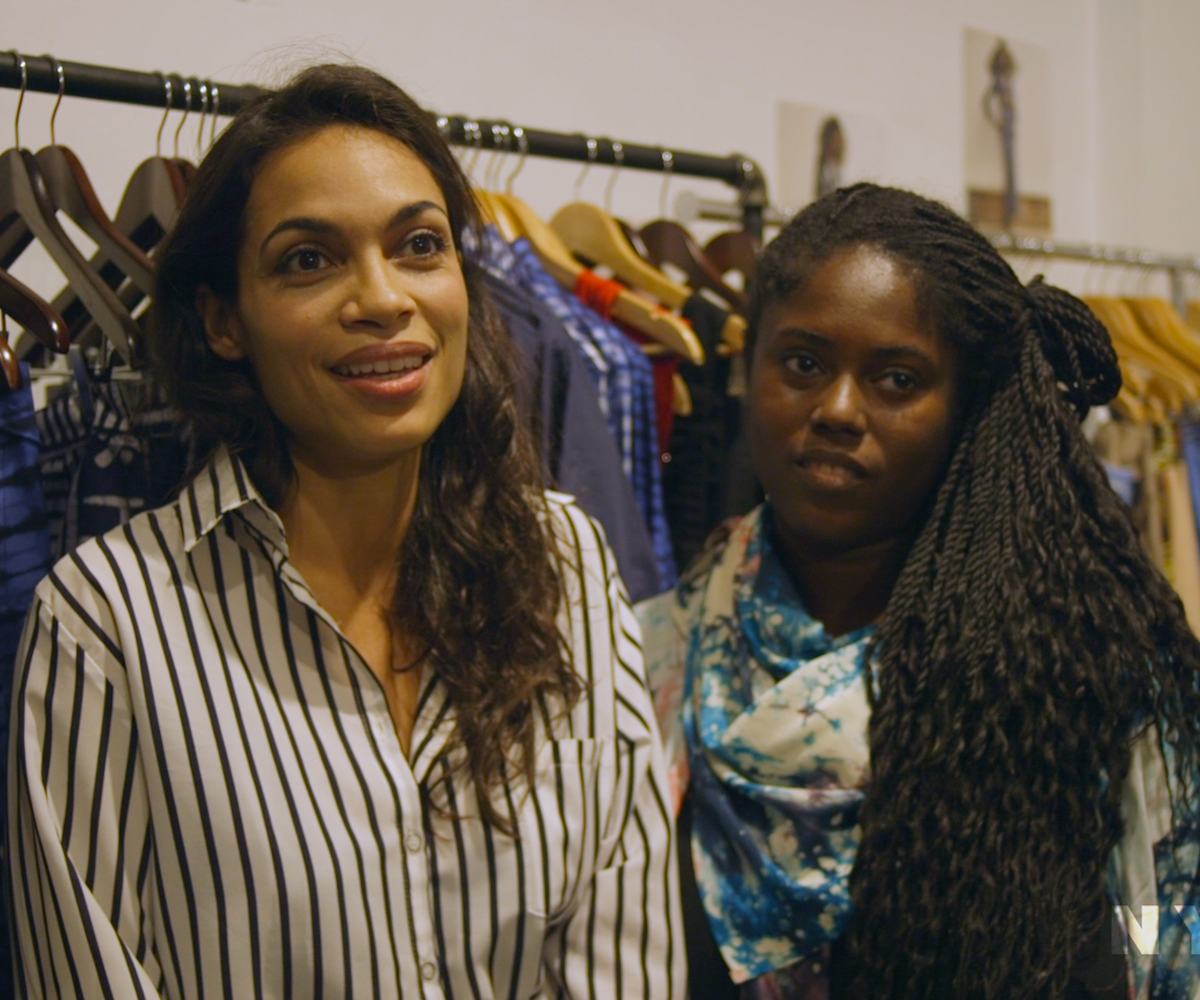 Rosario Dawson Explains The Importance Of Ethical Fashion
It's critical to make fashion ethical
Last week, we spent our Giving Tuesday learning about ethical fashion at a powerful event hosted in Manhattan's Nolita neighborhood. The event was co-hosted by Jasmine Aarons' company VOZ, a brand that collaborates with indigenous and native artisans around the world, and Studio One Eighty Nine, a platform founded by Rosario Dawson and Abrima Erwiah and designed to enact social change within the fashion industry. 
While the community gathered in the sanctuary to shop ethically sourced goods, we spoke to the ladies behind VOZ and Studio One Eighty Nine, as well as representatives from TOMS and Patagonia, about alternatives to fast fashion and why producing and shopping for clothes in an ethical manner is so important. 
Watch the video above to educate yourself on the matter too.