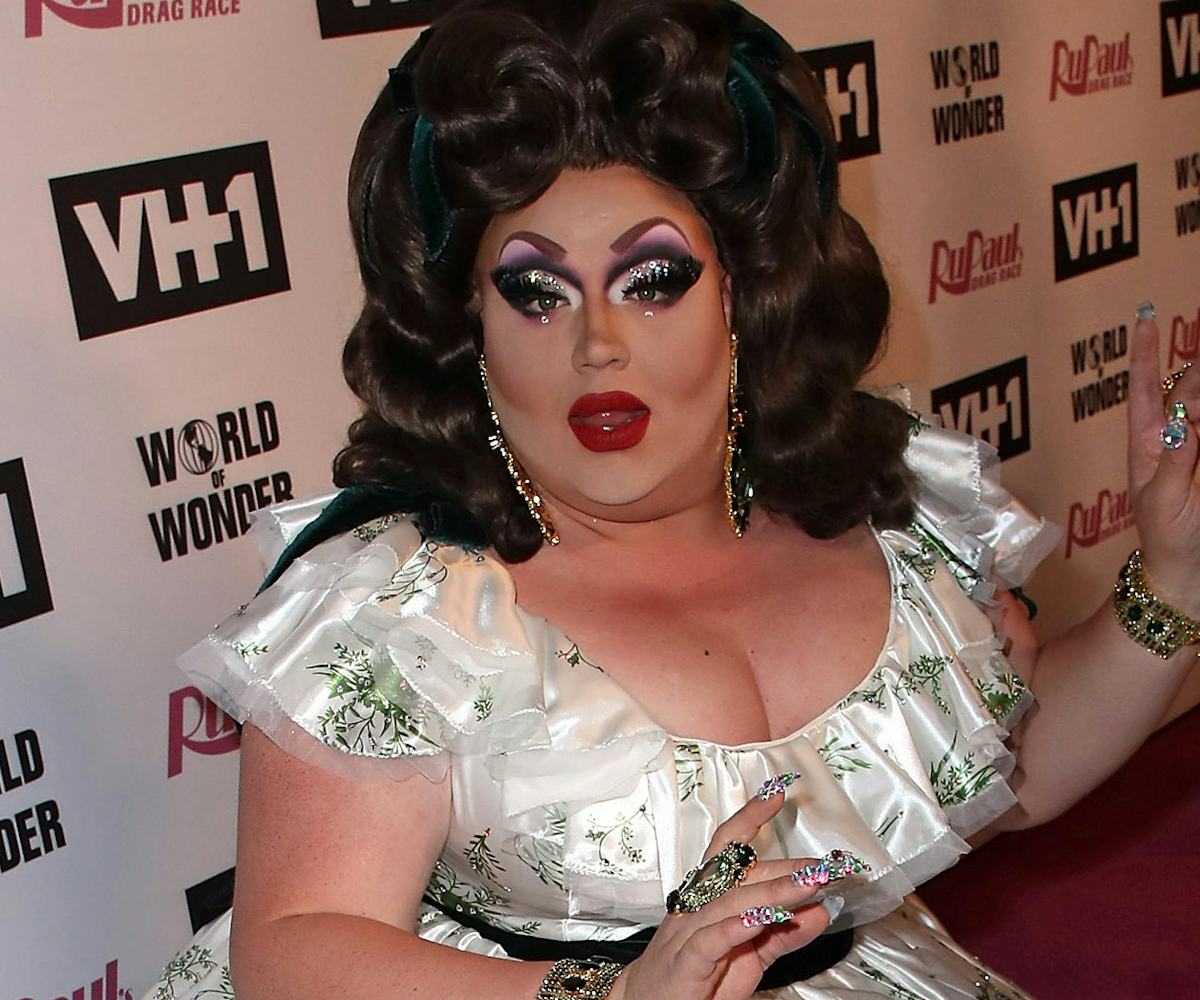 Photo By David Livingston/Getty Images.
'RuPaul's Drag Race' Star Denies Being Racist By Saying They "Wish" They Were Black
RuPaul's Drag Race fans are currently calling out Season 10 contestant Eureka O'Hara for what appears to be a glib dismissal of accusations of racism.
Earlier this week, a fan uploaded a clip from Eureka's Instagram live, in which she addressed the critics calling her racist.
"If I'm guilty of anything when it comes to racism, it's I wish I was black bitch," Eureka can be heard saying in the recorded clip. "So fuck you."
While it's unclear from the clip what spurred her to talk about this, the internet appears to be in agreement that her defense was less than ideal.
Eureka is no stranger to causing racial controversy. As outlined by INTO, Eureka landed in hot water this April after a video of her repeating the N-word surfaced online. In the wake of the backlash, Eureka apologized for the video via Twitter alongside a screenshot of her past apology for the video, in which she defended her use of the word by saying she was singing along to a song. 
"I did [apologize] last year and every day since it was cut from a video that was posted 6 years ago when I was young and clearly stupid," she wrote. "No excuse but I already have before and I feel someone that constantly defends themselves of racism makes them look more like they may be. I KNOW I am NOT."
But what did fellow Season 10 contestant The Vixen—whose treatment on the show and past altercations with Eureka put a spotlight on Drag Race's race problem—think of all this?
Eureka has yet to respond to the most recent backlash.