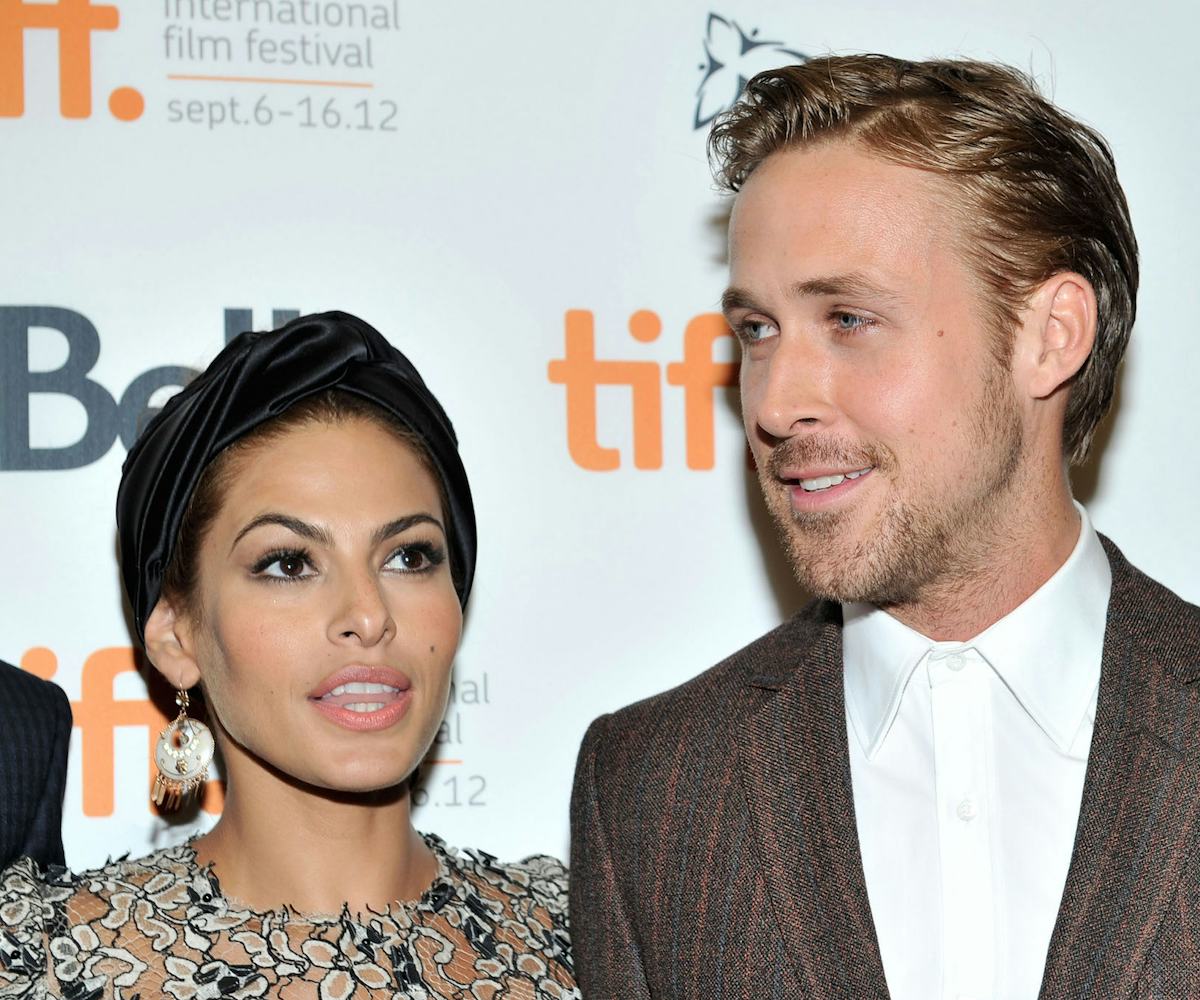 Photo by Sonia Recchia/Getty Images.
Eva Mendes And Ryan Gosling Are Expecting Their Second Child
The family just got a little bigger
After letting us know that Blake Lively and Ryan Reynolds are expecting their second child, Us Weekly alerted us that Eva Mendes and Ryan Gosling will also be welcoming a second baby soon. It's a double-Ryan baby day!
The couple welcomed their first child, Esmeralda, just 17 months ago and Us Weekly reports that Mendes was visibly pregnant, "during a photo shoot in Los Angeles in February." That's one quickly growing family. Congratulations, all.
Gosling, 35, and Mendes, 41, met on the set of the 2011 film The Place Beyond The Pines. Interestingly, they played parents in the movie, but their characters—how shall we say this—didn't enjoy a very happy ending. The two actors have been inseparable and relatively private ever since. Neither of them goes deep into their relationship in interviews and the two have yet to share a photo of their daughter with the public. They're cool that way. 
Audiences can next see Gosling in The Nice Guys, which looks amazing, and then the musical La La Land, which looks just as good. Mendes, for her part, has announced she's taking a break from acting in order to focus on her growing family. That said, she's rumored to be making an appearance in Fast 8 in 2017. Our best to them both.