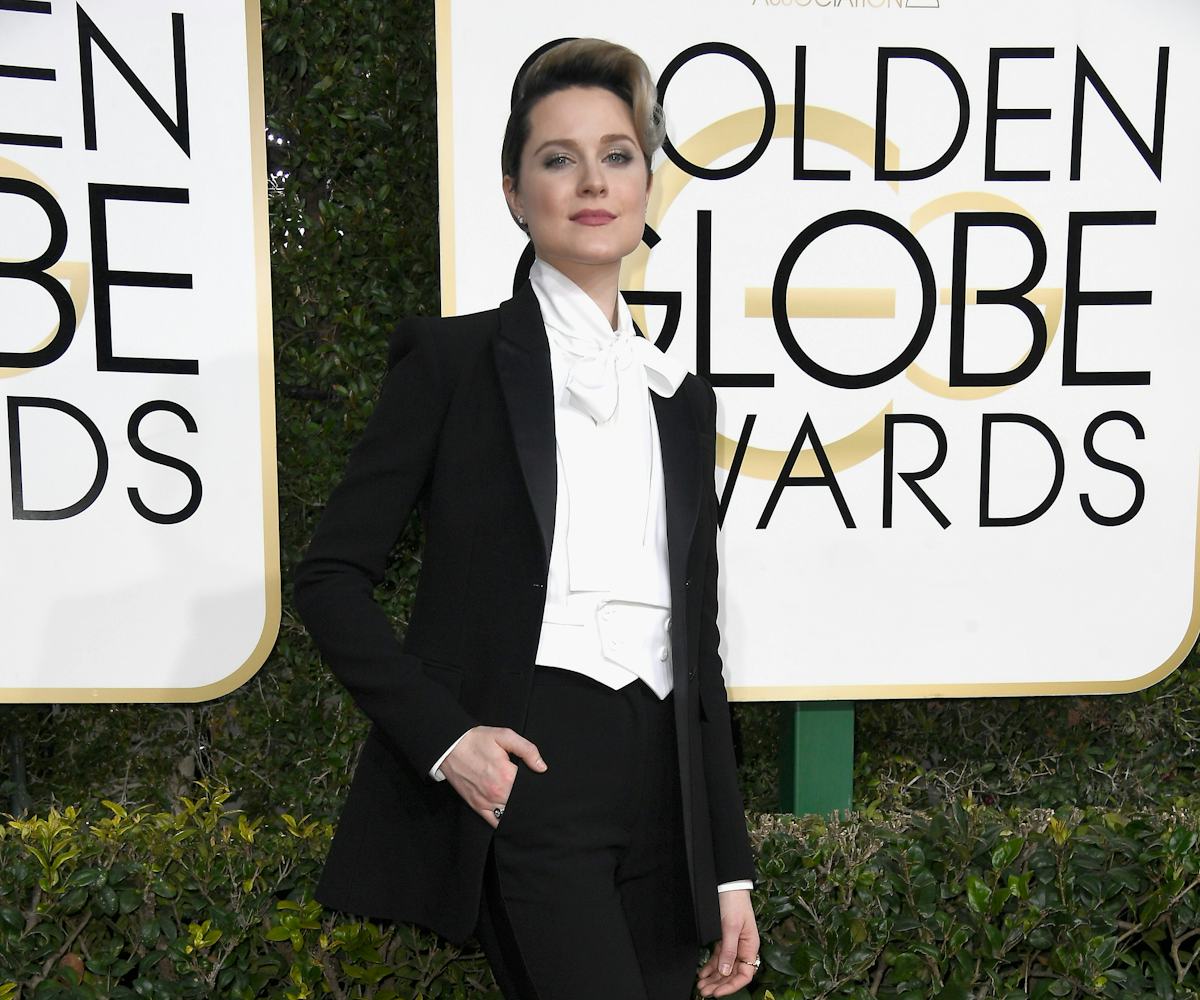 Photo by Frazer Harrison/Getty Images
Evan Rachel Wood's Golden Globe Tux Is An Inspiration
Pre-award show red carpet interviews are typically filled with the usual "Who are you wearing?" and awkward small talk that sometimes involves photos from a celebrity's Instagram feed. Most interviews are painful, but not all. Westworld's Evan Rachel Wood used one of her many Golden Globes red carpet stops to make a statement.
Wood wore a custom Altuzarra suit to the Globes this year. It was, as she said, an homage to Marlene Dietrich, the film Victor Victoria, and, of course, David Bowie, one of Wood's heroes. Ryan Seacrest asked her to talk about what she was wearing, remarking how "cool" it was. "This is my third nomination," Wood began. "I've been to the Globes six times, and I've worn a dress every time." Though she expressed how much she loves them—"I'm not trying to protest dresses," she said—she wanted to make a different kind of fashion statement this time around. "I want to make sure young girls and women know that they aren't a requirement," she said. "Just be yourself because your worth is so much more than that." Amen.
The folks on Twitter immediately fired off tweets of approval. "@evanrachelwood just won the interview round!" one said. "Yes!" Yes, indeed.