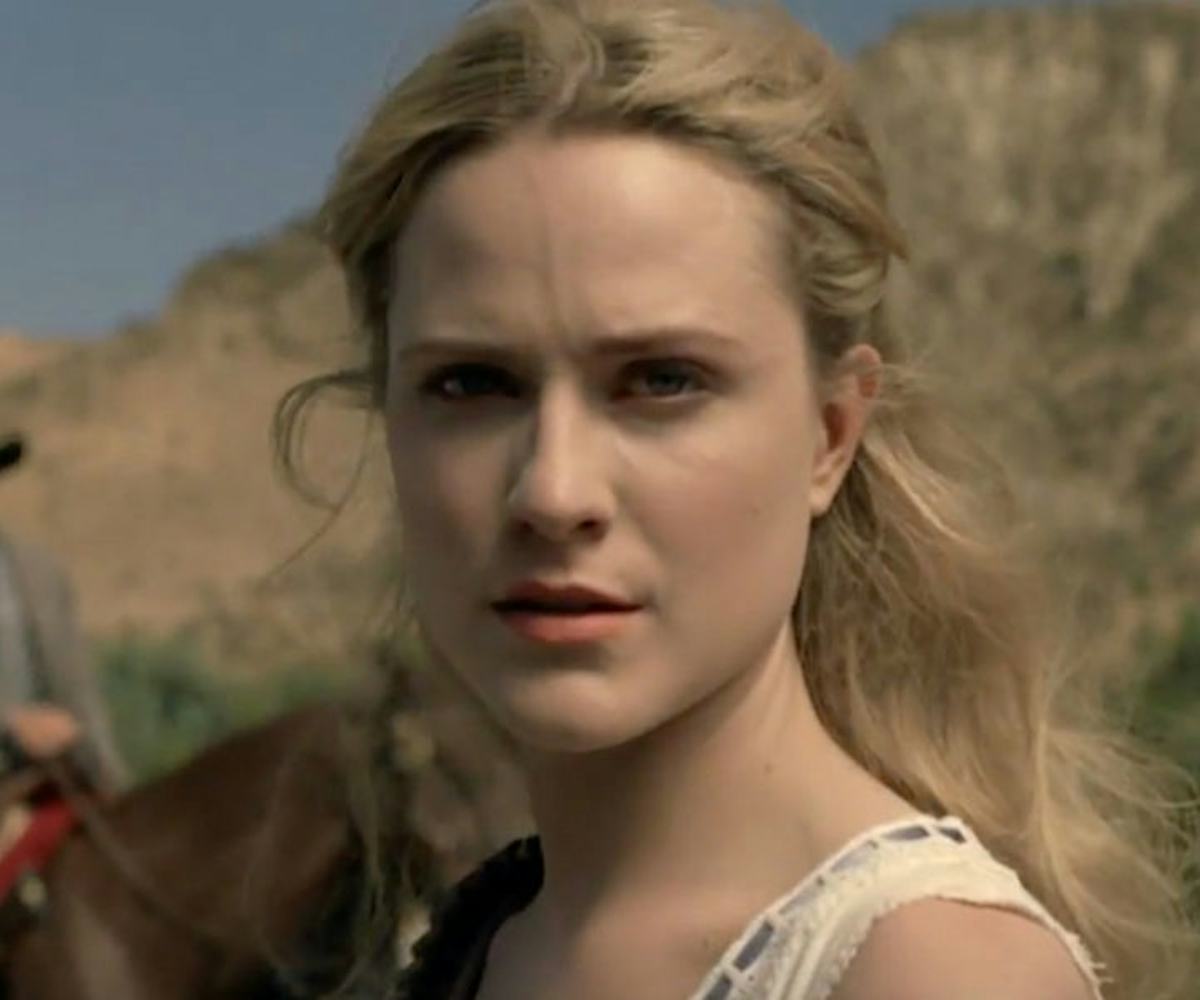 Evan Rachel Wood Channeled Her 'Westworld' Character For Congress Testimony
And wore a locket with a picture of Dolores
Evan Rachel Wood has taken a lot away from playing Dolores on HBO's Westworld. She tells W in a recent interview that she's become more open to wearing blue (because of the signature dress her character wears) and, more importantly, learned to get back up and fight harder whenever she gets knocked down. In fact, she says, she brought that bravery with her when she testified in front of Congress in February to get the Sexual Assault Survivors' Bill of Rights Act implemented in all 50 states
In her testimony, the actress opened up about her experiences with domestic violence, gaslighting, rape, and PTSD. She tells W that the experience was healing and that she "shook for about five days afterwards," which was her body "releasing years of silence and tension." To help her get through her five-minute testimony, she says she wore a locket with a picture of Dolores in it.
When speaking about what it's like to play such a headstrong character, Woods says, "It's life-changing. I don't think I realized how much it would change me until I was doing these scenes and I felt the impact that the words had on my psyche." She also talks about what it's like to be a part of Westworld while the #MeToo movement is happening. "It's a trip for all of us involved," she says. "It's relevant now, but it's important to recognize that it's always been relevant…It's not new—but the way we are looking at it is different."
Stay tuned for Westworld's own reckoning on April 22 when the show returns for Season 2. If you haven't read Wood's powerful testimony, we have the full transcript here.