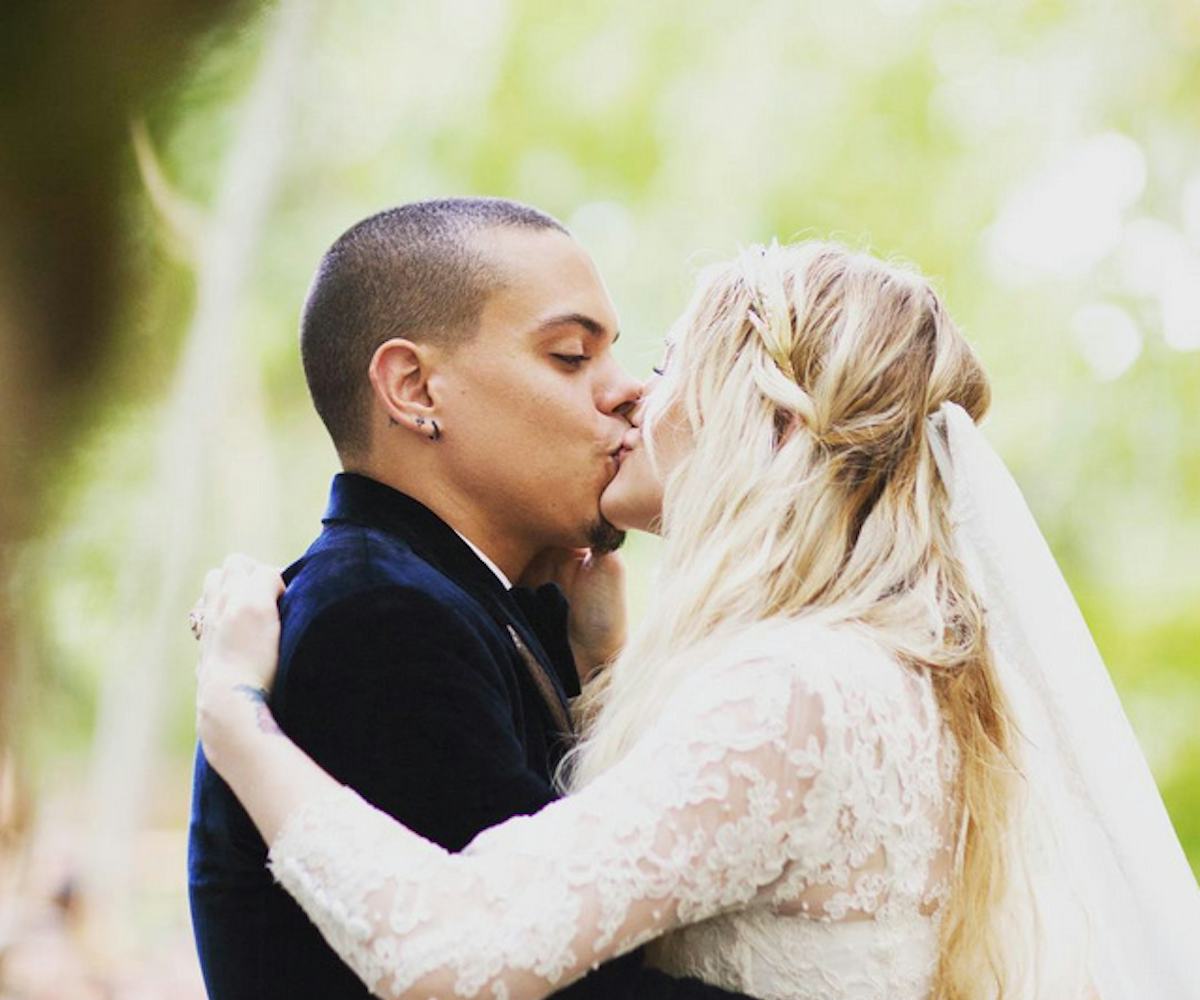 Photo via @realevanross Instagram
ashlee simpson and evan ross shared sweet pics from their wedding
If you're a celebrity of any kind and you're getting married, the paparazzi will inevitably follow you and snap some pictures. Because no matter how private you want the ceremony to be, helicopters exist and blurry, grainy sky-view photos still go for a lot of money. And so, when Ashlee Simpson and Evan Ross got married last August, we, along with the rest of the Internet, were treated to a small dose of their Greenwich, Connecticut ceremony. But yesterday, Ross shared personal photos from the day.
The couple, who began dating in 2013, are expecting their first child together. Ross wrote in an Instagram caption, "#reflections of such a beautiful wedding. Me and my amazing wife @ashleesimpsonross. At my mother's house in Greenwich Connecticut! And now I can't wait to meet my little baby girl." 
Click through the gallery to see photos from the ceremony, which took place on Diana Ross' estate, and feel the L-O-V-E.
"Rehearsal dinner" – @realevanross
"#mybrothers. So much love. #wedding-photos" – @realevanross
"Look how beautiful our reception was!!! Just looking back through photos. Such a special day" – @realevanross
"Amazing wedding moments !" – @realevanross
"#reflections of such a beautiful wedding. Me and my amazing wife @ashleesimpsonross. At my mother's house in Greenwich Connecticut! And now I can't wait to meet my little baby girl" – @realevanross
"Love those lips!!! #wedding memories" – @realevanross