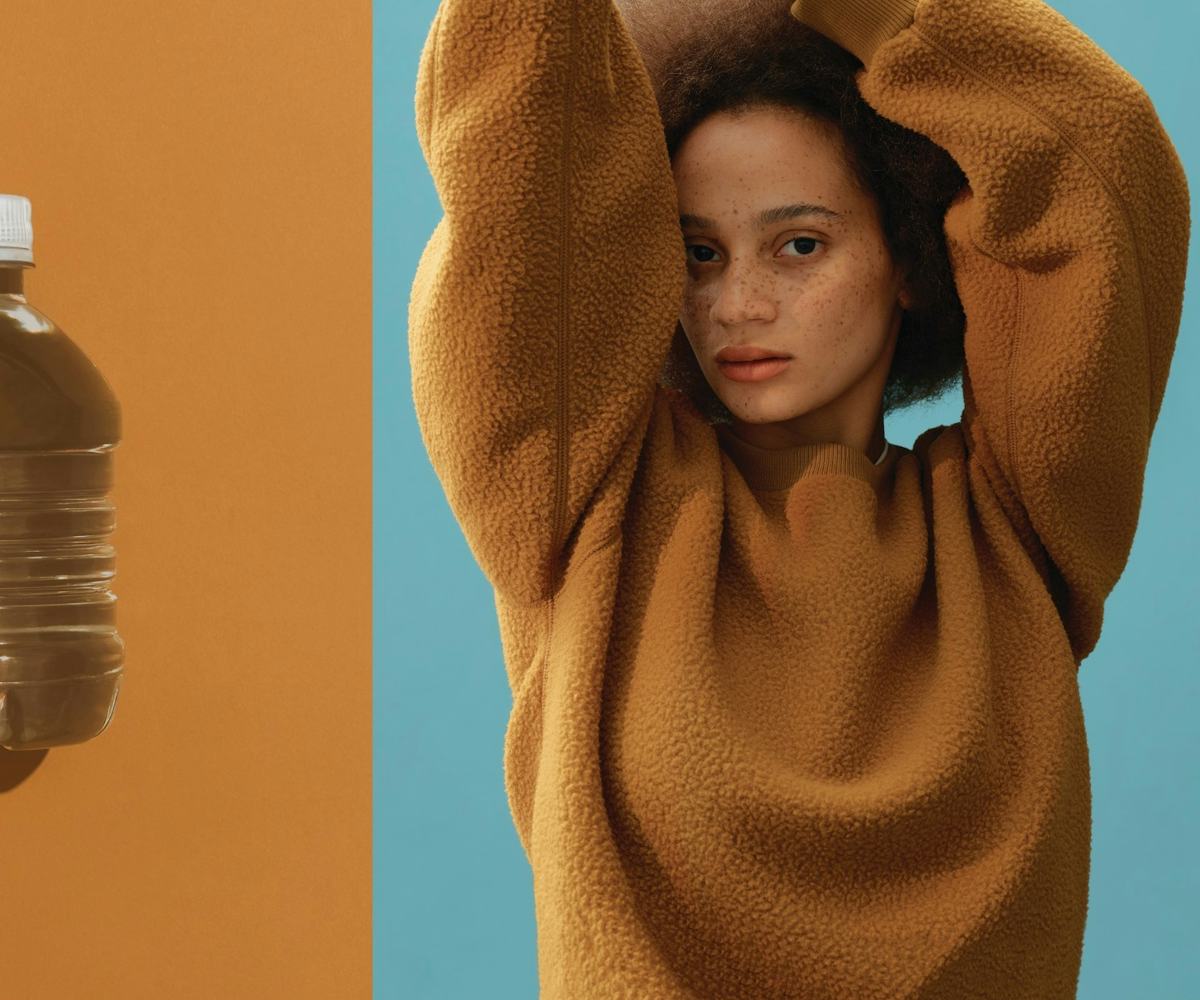 Photo courtesy of Everlane
Everlane's New Collection Is Made From Recycled Water Bottles
ReNew will be available October 24
We've long been fans of Everlane's sustainable, ethical, and affordable collections. Today, the brand announced a new line, ReNew, which will be made from recycled plastic bottles.
The announcement comes in conjunction with news that Everlane is committed to eliminating virgin plastic from its supply chain by 2021. A press release on the launch describes the seriousness of the issue: "There are over 8 billion tons of plastic polluting the oceans, clogging landfills and destroying the planet. In the past year alone, over 400 million tons of plastic has been produced."
The first drop consists of men's and women's parkas, puffer jackets, and fleece sweatshirts. More products will be added to the ReNew lineup in the coming months. The brand promises that "over 100 million water bottles will be recycled through the ReNew initiative" within the next five years. And with prices ranging from $55 to $198, the collection offers an affordable way to bring environmental consciousness to your wardrobe.
The ReNew Collection will be available starting this Wednesday, October 24, on Everlane's website.