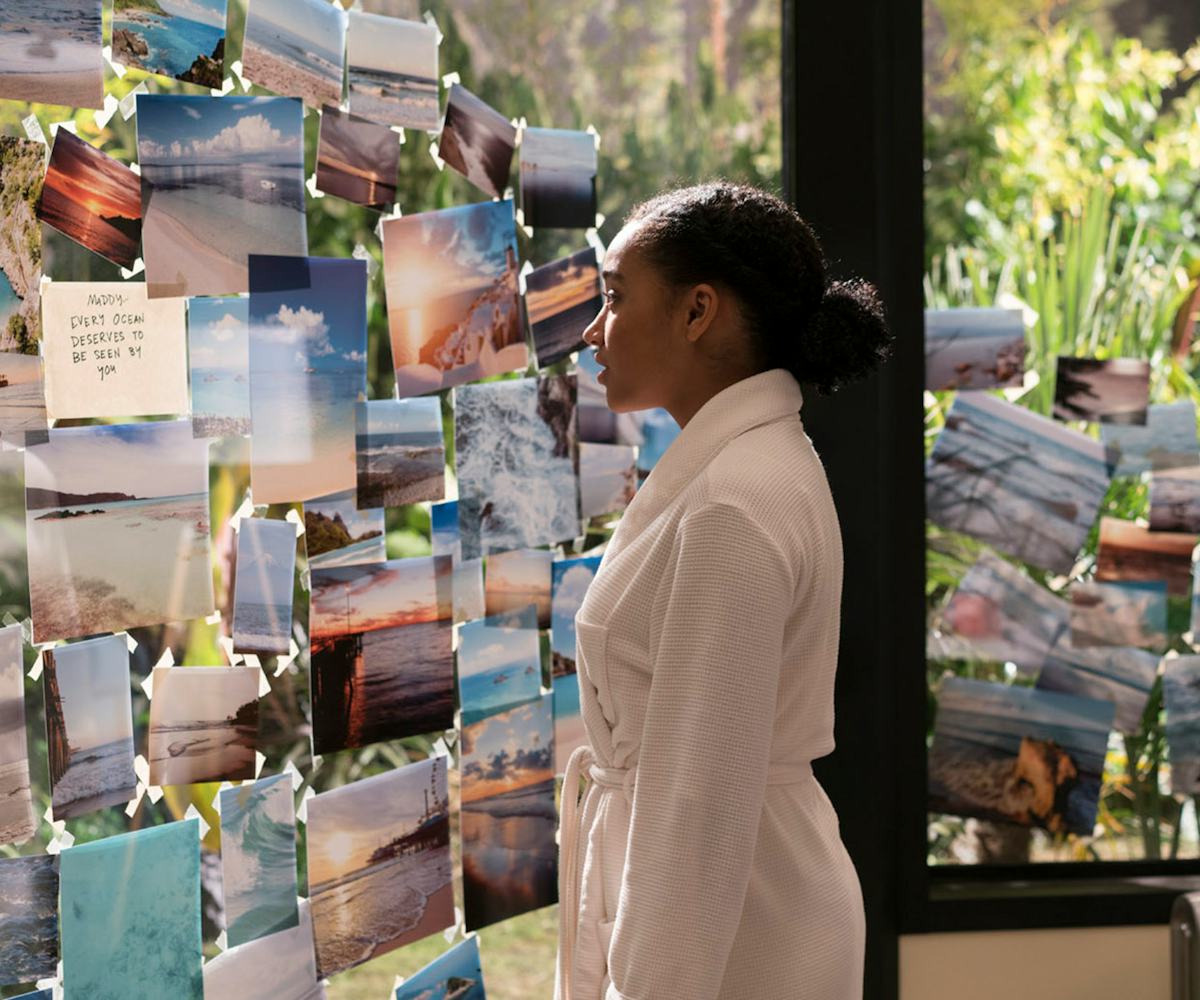 Photo by Doane Gregory
Amandla Stenberg Shines In The Trailer For 'Everything, Everything'
Everywhere we look, Amandla Stenberg is doing something creative. The 18-year-old recently published the fourth installment of their Niobe comic series, and now the trailer for their next coming-of-age film has been released. The Stella Meghie-directed film is an adaptation of Nicola Yoon's best-selling book, Everything, Everything. 
The romantic drama is a modern-day version of "Bubble Boy" with its protagonist forbidden to make contact with the outside world. Stenberg stars as Madeline Whittier, a teenager suffering from severe combined immunodeficiency. The life-threatening illness confines Maddy indoors where she is protected by a "hermetically sealed environment," making her limited to interact with only her mother and her nurse. Nick Robinson plays Olly, the boy next door who admires her from the other side.
Maddy and Olly's deep connection begins to develop as they longingly gaze at each other through windows and phone screens. (Who says that digital romance is dead?) They have a real Taylor Swift moment when they write notes to each other on pieces of paper and plaster them on the windows, but they also talk and text each other a lot. The bond gets so strong that it makes Maddy willing to "risk everything" to be with Olly—because being trapped inside isn't really "living."
Everything, Everything premieres in theaters on May 19. Watch the full trailer, below.