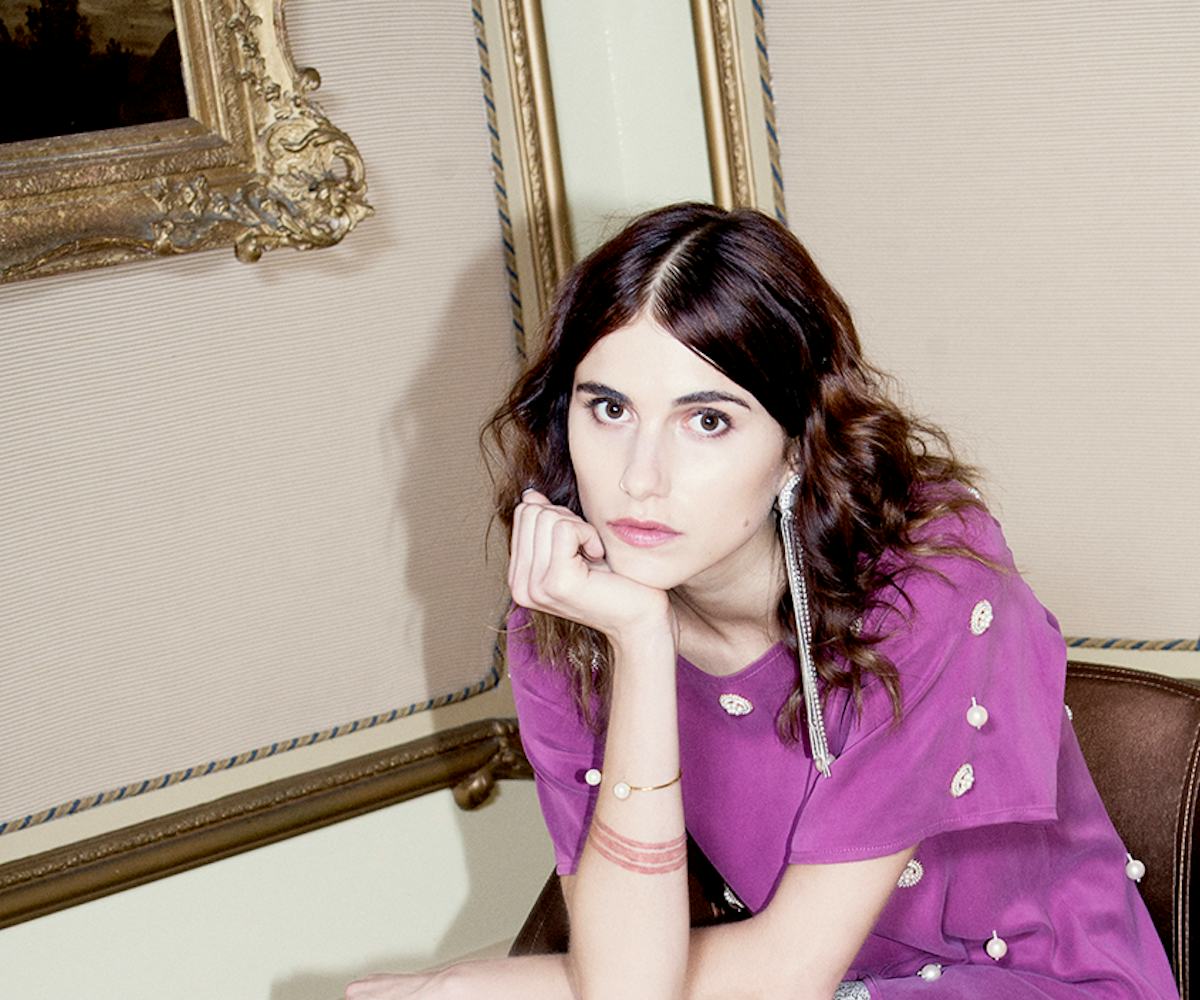 all photos by eddie chacon
exclusive: langley fox for breelayne
old hollywood, meet cool girls everywhere.
When the Old Hollywood look hit, well, young Hollywood in '05, everyone thought long silk dresses, chiffon caftans, and elaborate side-swept updos would stick. But much to the dismay of the fashion industry and young girls with Grace Kelly dreams, the look faded away in exchange of a more grungy, post-modern style. 
But if BreeLayne's debut collection is any indication, the look may be making a comeback—this time with a fresh, cool-girl take. With Indian and vintage-inspired luxe wide-legged separates, grand floor-length velvet T-shirt dresses, open-backed leather jumpsuits, and fur and tassle collared coats, the line fuses classical femininity with androgynous strength, offering a new, updated take on "effortless glamour."
So it only makes sense that the brand recruit resident It Girl Langley Fox, the artist great-granddaughter of Ernest Hemingway, to star in its lookbook. "It's funny. When I started designing this collection, I knew I wanted to shoot with Langley because she has this sexy and quirky edge—which i'm ALL about," says BreeLayne. "This collection is really unique, so I envisioned Langley because she is just that. On top of that, I try to work with people who reflect the same mentality as I do—we're both artists all around, fire signs, it was the perfect fit."
Check out the gallery to see all the lust-worthy looks.
Photographer: Eddie Chacon 
Model: Langley Fox Hemingway
Styling: Sissy Sainte Marie
Hair: Adrian Arredondo
Makeup: Tami Shirley