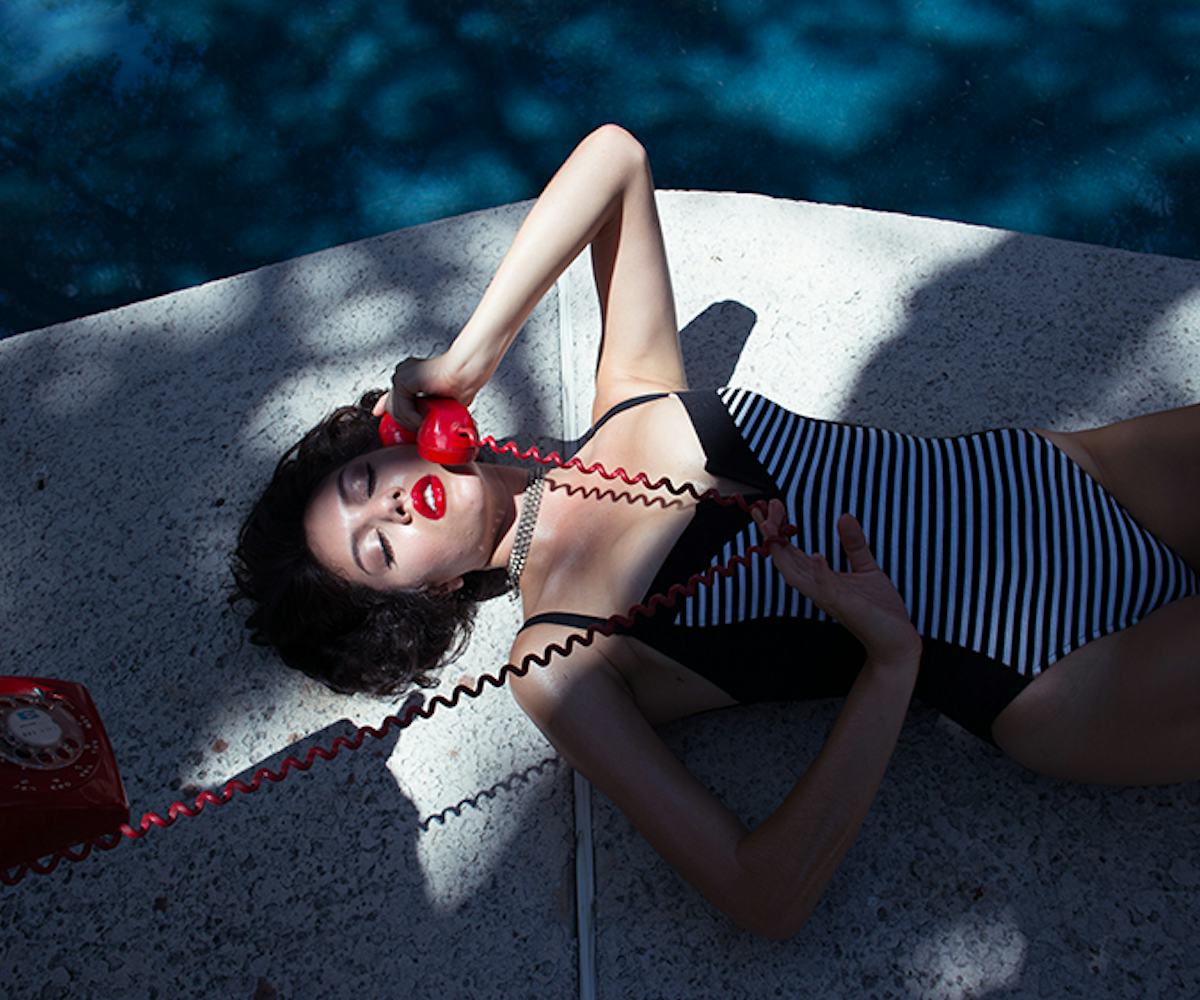 exclusive photoshoot premiere: jackie lee young
with major inspo from helmut newton.
Every time Team NYLON uncovers a rad new artist, all we want to do is send all of our readers to their gallery opening across the country. But since we can't do that every time, this time we're bringing them to you. You might remember Austin-based photographer Jackie Lee Young from our Artist In Residence feature with her earlier this summer, but now she's got an entire editorial photoshoot for Prototype Vintage to share exclusively with NYLON. Scroll through the Helmut Newton-inspired photos below, where you'll find semi-scandalous, dark-and-powerful contrasting imagery, and a poolside scene that looks like it could be straight out of Mulholland Drive.
Credits for "Spellbound"
Photographer: Jackie Lee Young
Stylist: Christina Kilgallon for Prototype Vintage
Makeup Artist: Ashley Rae Hancock
Model: Kaiman Kazazian
All Wardrobe provided by Prototype Vintage in Austin, Texas