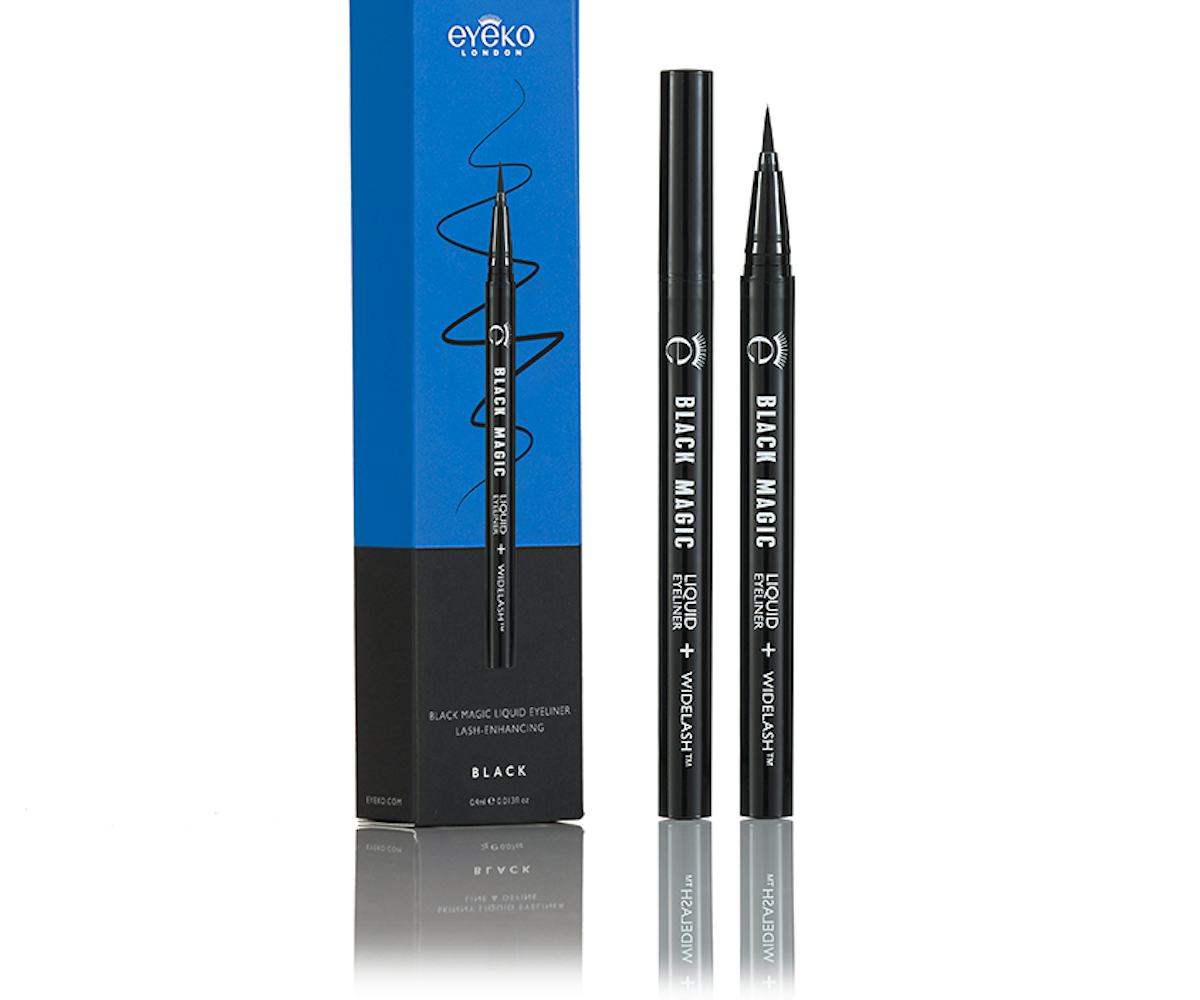 Photo courtesy of Eyeko.
Eyeko Launched A Liquid Liner That Promotes Lash Growth
easy to use and good for your lashes? count us in
Eyeko, the brains behind the bespoke mascara bar at Saks Fifth Avenue (where you can customize your own mascara), has just launched a new liner: Black Magic Liquid Eyeliner. This new formula, that boasts a precision brush tip, is long-lasting and fade proof, and enhances lash growth. Using a special ingredient called Widelash, a tripeptide blend that promotes eyelash growth and condition, it promises up to three times the length and volume in just 15 days.
I was skeptical, but as I seem to have trouble finding the right liquid liner as it is, I decided to put it to the test.
If you're someone like me—"blessed" with shaky hands and the inability to draw a straight line—you'll be pleased to find out that this eyeliner is actually really easy to work with. The brush tip glides on smooth and even, while the shape and size of the liner make it easy to draw a uniform cat eye. It was created in Japan and inspired by traditional calligraphy, after all. 
It also stays put all day. Even after a full day of work (which involves the occasional accidental eye rub), my cat eye was still intact and not faded in the slightest. While I've only been using it for about a week, my lashes have been looking a bit fuller, which makes me excited to see what they will look like at the end of the two weeks. In the meantime, this has easily become my new favorite just based of its ease of use alone.
You can try for yourself and purchase Black Magic here.