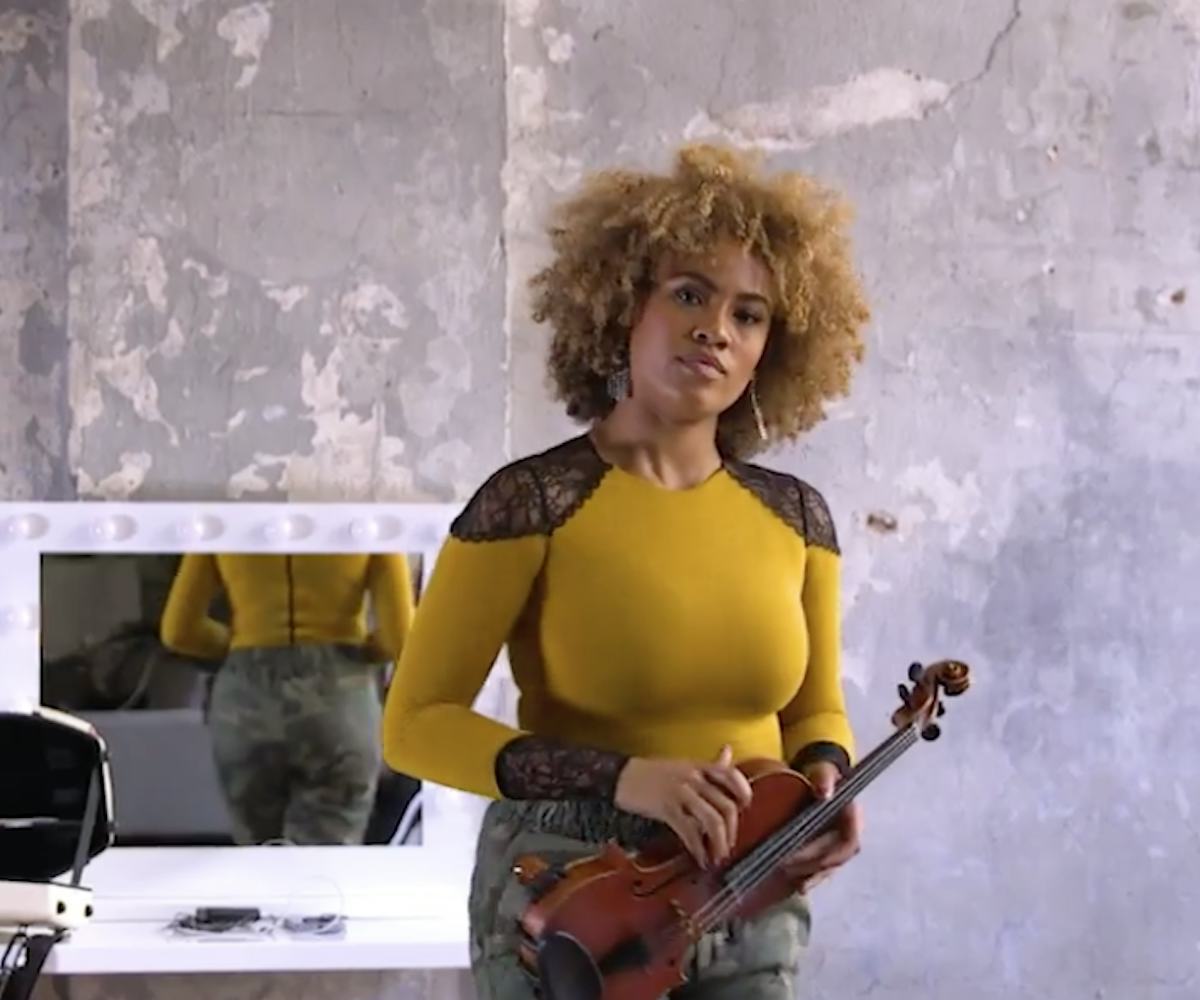 Get To Know Ezinma, The Viral Violinist With A Beyoncé Cosign
And watch her perform an original single
Ezinma catapulted into online superstardom when she began performing covers of viral trap hits on her violin. And in the few short years since her big break, the artist and one of our five February cover stars has worked with Beyoncé (and even accompanied her on the Formation World Tour) and gained the attention of Stevie Wonder, Mac Miller, A$AP Ferg, and countless others.
Despite her incredible success, the violinist says she still wants to do more to pave the way for other black artists looking to conquer the classical realm. "As a black woman who plays the violin, that in itself is rare," she says. "And then, for a black woman who is a classical violinist, who also composes, that's another trait that's not seen much in our culture. And I believe that it's our responsibility to kind-of pave the way for girls and boys and, really, whoever wants to use the violin in a more contemporary space."
Get to know the artist, above and watch her stellar performance of her single "Hollow", below.
Credits:
Produced and Directed by: Tina Vaden
Shot by: Tina Vaden and Aurora Alange
Edited by: Tina Vaden
Featuring: Ezi
Song: "Hollow" by Ezi