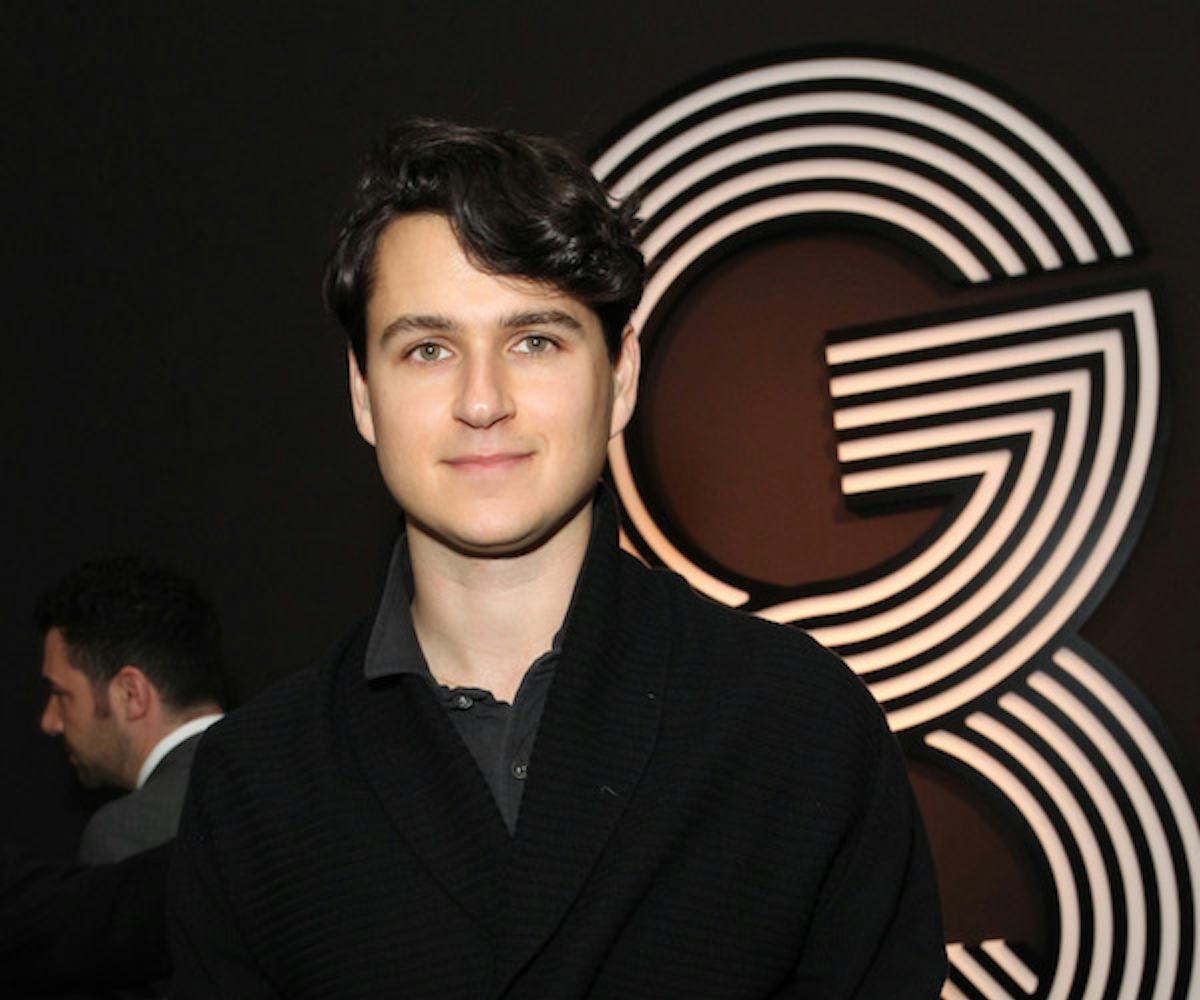 Photo by Rachel Murray/Stringer
Ezra Koenig Drops Some Information About The New Vampire Weekend Album
Rejoice, Vampire Weekend fans! Frontman Ezra Koenig has some news about the band's new album—he's working on it. Yeah. That's about it.
Yesterday on Instagram, Koenig posted a photo of a folder labeled 'Mitsubishi Macchiato,' which he says is still the working title of the new album "cuz it is a helpful concept" and also might be his superhero name (first car + favorite Starbucks drink?). He says that he gets asked about the new album every day and that "fans deserve some information" even though they're trying to take their time and do things right. As for why it's taken so long to drop a new album since their 2013 hit Modern Vampires of the City? Koenig provides a timeline—releasing Modern Vampires in 2013, touring through 2014, mental health year and worked on "a vibey project you'' hear about soon" in 2015, and 2016 was "writing LP4, long days in the library researching w/ the grad students." As for 2017, that's all about "recording, trying to finish ASAP what else can I tell you without playing myself?"
Koenig goes on to describe what fans can expect from the new tunes, saying "hmm, it's a lil more springtime than the last one. guitar's not dead. there are songs (currently) called 'Conversation' & 'Flower Moon.' Flower Moon is hard to finish but I think it belongs on the album." He does note, however, that a lot of this information is still subject to change and that he "can't tell you the really good stuff anyway." So, there you have it. Vampire Weekend is recording their new album this year, which means it could drop in late 2017, though 2018 is more likely. And if we're lucky, maybe the band will give us a few sneak peaks from the studio along the way... please?
(Via Pitchfork)