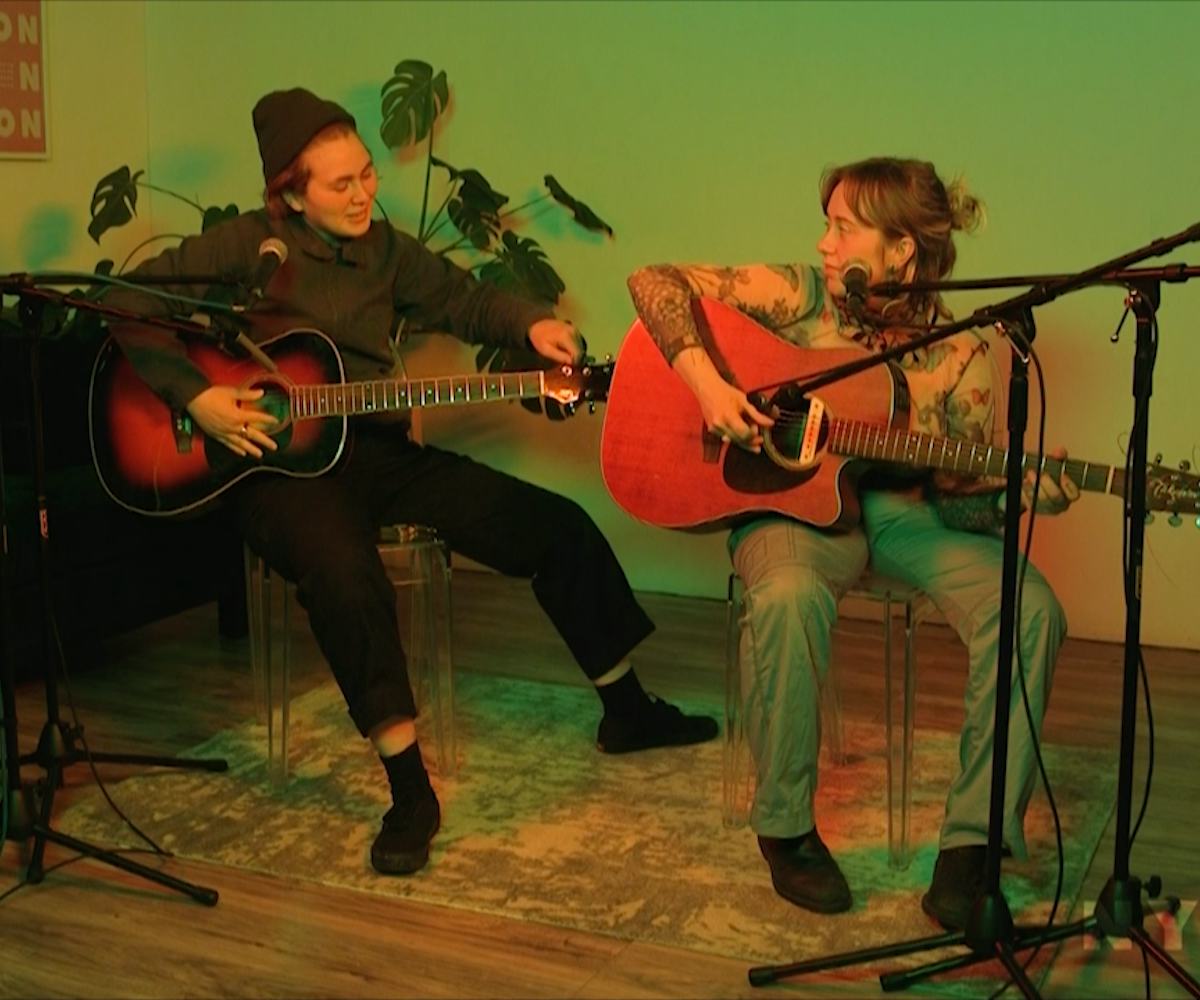 Feed Your Girlpool Obsession With This New Video
We just can't get enough of Girlpool. After catching up with the indie-folk duo last month, following the release of their album Powerplant, we were lucky enough to have Cleo and Harmony perform some of their new singles in our studio.
Watch acoustic performances of "Powerplant," "It Gets More Blue," and "123," in the video, above, and feed your own Girlpool obsession.