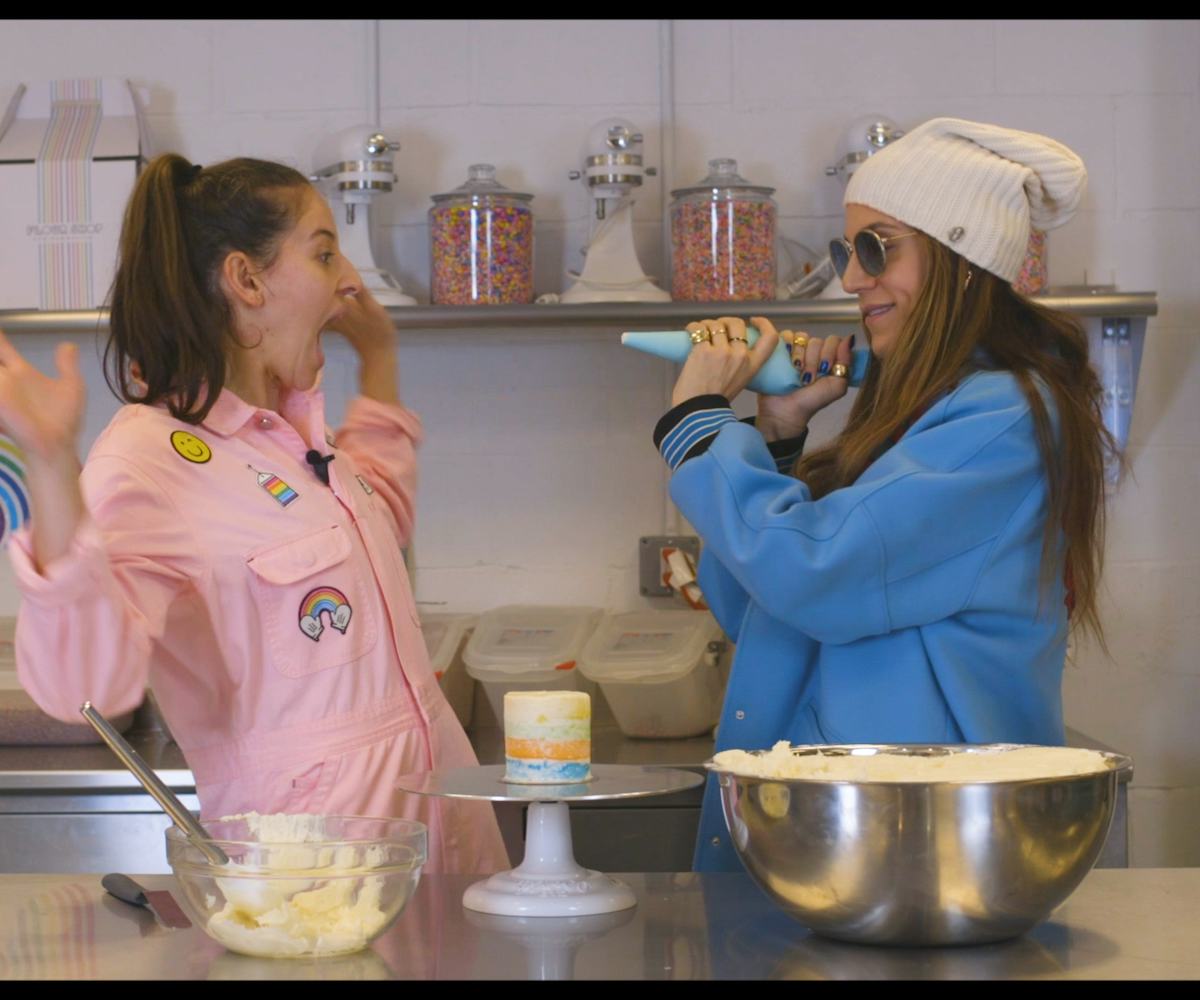 Get An Inside Peek At New York's Most Instagram-Worthy Bakery
The Flour Shop shows us how to make their enviable cakes
If you don't recognize the bakery Flour Shop by name, you'll certainly recognize its enviable, sprinkle-filled treats from Instagram. The company, which was started in founder Amirah Kassem's Brooklyn apartment five years ago, has now taken the world by storm, as thousands of customers from around the world flock to get their hands (and mouths) on the shop's colorful cakes.
Lucky for us, our resident Factory Girl Dani Stahl recently paid Kassem a visit at her recently opened Manhattan shop to find out how to bake those delicious cakes. 
Get to know Kassem, above, and see Stahl make a cake of her own in the video, below.
Credits:
Producer: Maura Gaughan
Camera: Charlotte Prager & Dani Okon
Editor: Dylan Palies-Friedman