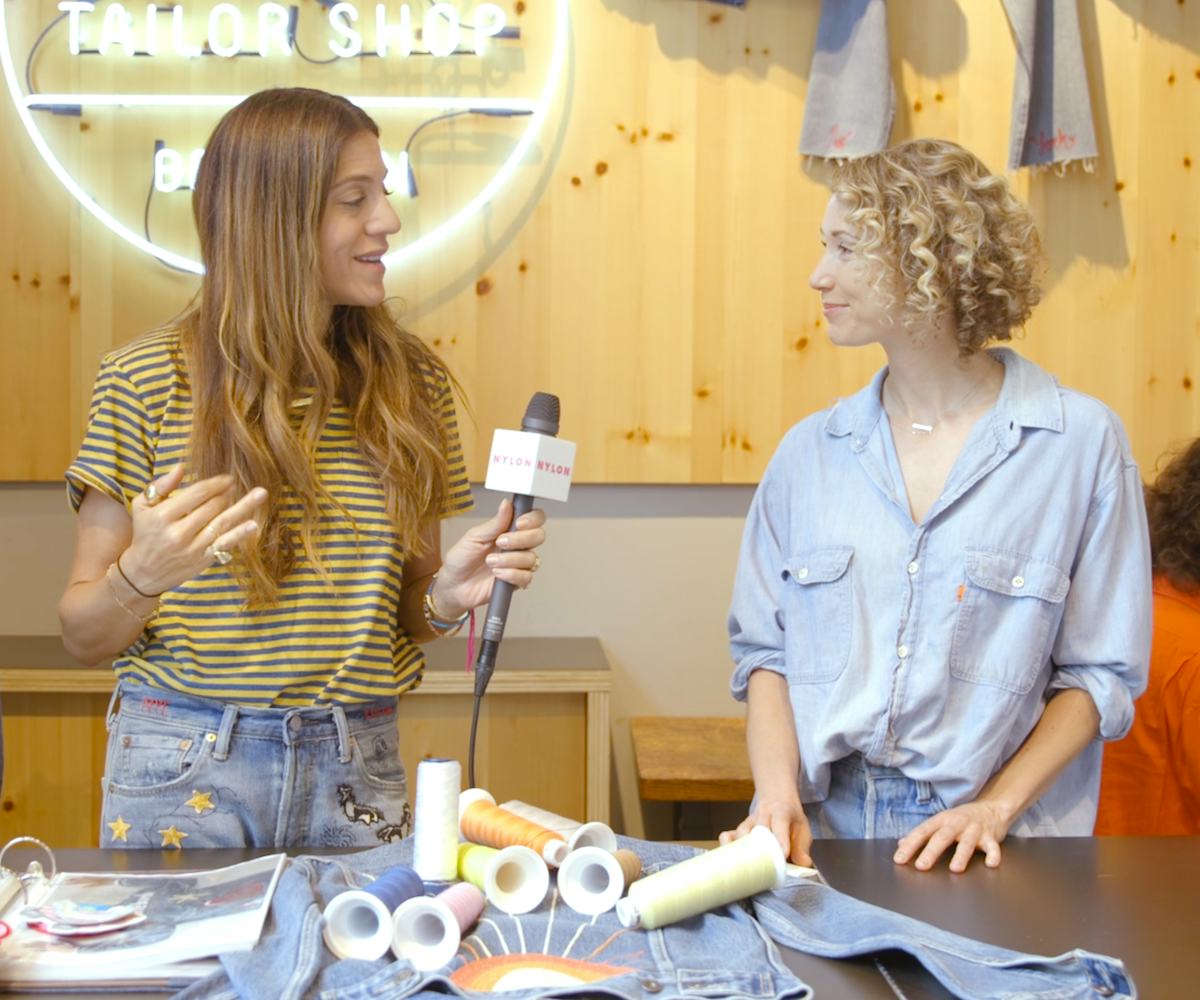 What To Know Before Customizing Your Denim Jacket
The following feature appears in the August 2017 issue of NYLON.
We here at NYLON love our denim so much, that we dedicate our entire August issue to the timeless staple. And if you don't take our word for it, just ask NYLON style director and resident Factory Girl, Dani Stahl, who recently paid a visit to Levi's flagship store in Brooklyn, NY. Noting this visit as her third Factory Girl story with the denim powerhouse, the style maven customized her new vintage trucker jacket with patches and embroidery galore with help from Levi's premier tailor, Luke Good, and Jill Guenza, Global VP Women's Design at Levi's. 
While there, Stahl learned all about the customization process from the duo, which includes a consultation between the two before receiving a hand drawn, hand cranked, and/or hand embroidered piece catered to your personality and style. 
"And inspiration for these jackets specifically, too, is taken from vintage pieces that are found that people did do by hand," says Good. "Old varsity patches and jackets, you know, grandma embroidering your name on a jacket—and Levi's always collects and curates pieces that tell the history of Levi's." 
Watch the video above to find out why Stahl decided to go for a sun motif for her new jacket.
Credits:
Music: Here We Are - Del Boca Vista via Jingle Punks, Fiesta Max No Sax - Bubbles via Jingle Punks