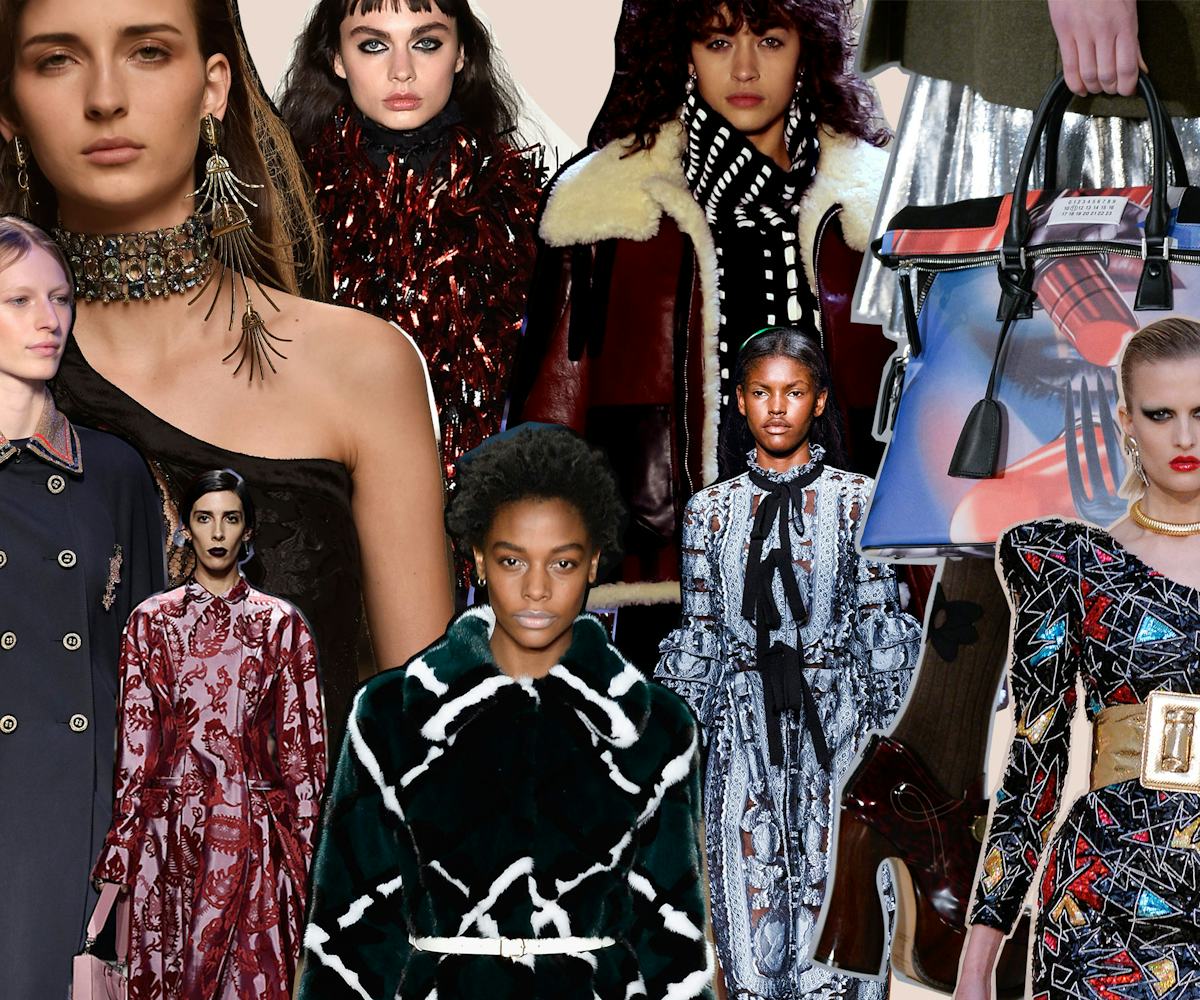 Photos by Tristan Fewings, Pascal Le Segretain, Randy Brooke, Slaven Vlasic, Francois Durand, Fernanda Calfat, Neilson Barnard / Getty Images
9 Must-Try Trends For Fall
These runway trends will inspire your autumn wardrobe
New York is already known as "the city that never sleeps," but this upcoming week, that will become the world's biggest understatement. New Yorkers often find themselves up at 3am (thank goodness for 24-hour bodegas) and try to pack too many events into their social calendars, but this all goes into overdrive during NYC's Fashion Week. During this magical, totally chaotic time of year, city dwellers will see twice as many Ubers on the street, tons of photographers and mid-level fashion bloggers lingering around Milk Studios (each trying to figure out if the other is important), and a surplus of photos from post-show parties clogging the social media feeds of all of their favorite celebs. 
The traditional runway calendar works a season ahead, which means that this week designers will be showing their Spring/Summer 2017 collections. While we love to look ahead and know what will be trending in six months, we here in Normal Calendar Land are about to dive headfirst into the totally different (much leafier and pumpkin-spicier season) otherwise known as fall. 
As you can probably already guess, NYLON staffers adore fashion week, even though it can be a little overwhelming. With each year promising to be bigger and better than the last, it becomes almost impossible to keep track of which concepts, patterns, and embellishments are the must-haves for this season. We've done the work for you and found nine fall/winter fashion week trends that you'll want to try come autumn. Go forth and rock them. 
Victorian Vibes
Amp up your fall wardrobe with a blast from the past, give or take a century or so.
Interior-Inspired
Make your Pinterest dreams come true by wearing fabrics that would also look fab in your home.
Long-Lined Capes
Harry Potter fans everywhere will rejoice that capes are back (wizard powers not included).
Tinsel
This one has us wishing we could fast-forward to December.
Statement Choker
If you've seen Kendall or Gigi's #OOTDs lately, you'll know that no look of theirs is complete without a choker.
'80s One-Shoulder
Any John Hughes-loving '80s girl will be thrilled to see this trend making a comeback.
All-Over Fur
Go big or go home, am I right?
Platform Boots
This one's for you, David Bowie.
Next-Level Shearling
It's clear that shearling coats aren't going anywhere anytime soon, and designers have kicked it up a notch this season.