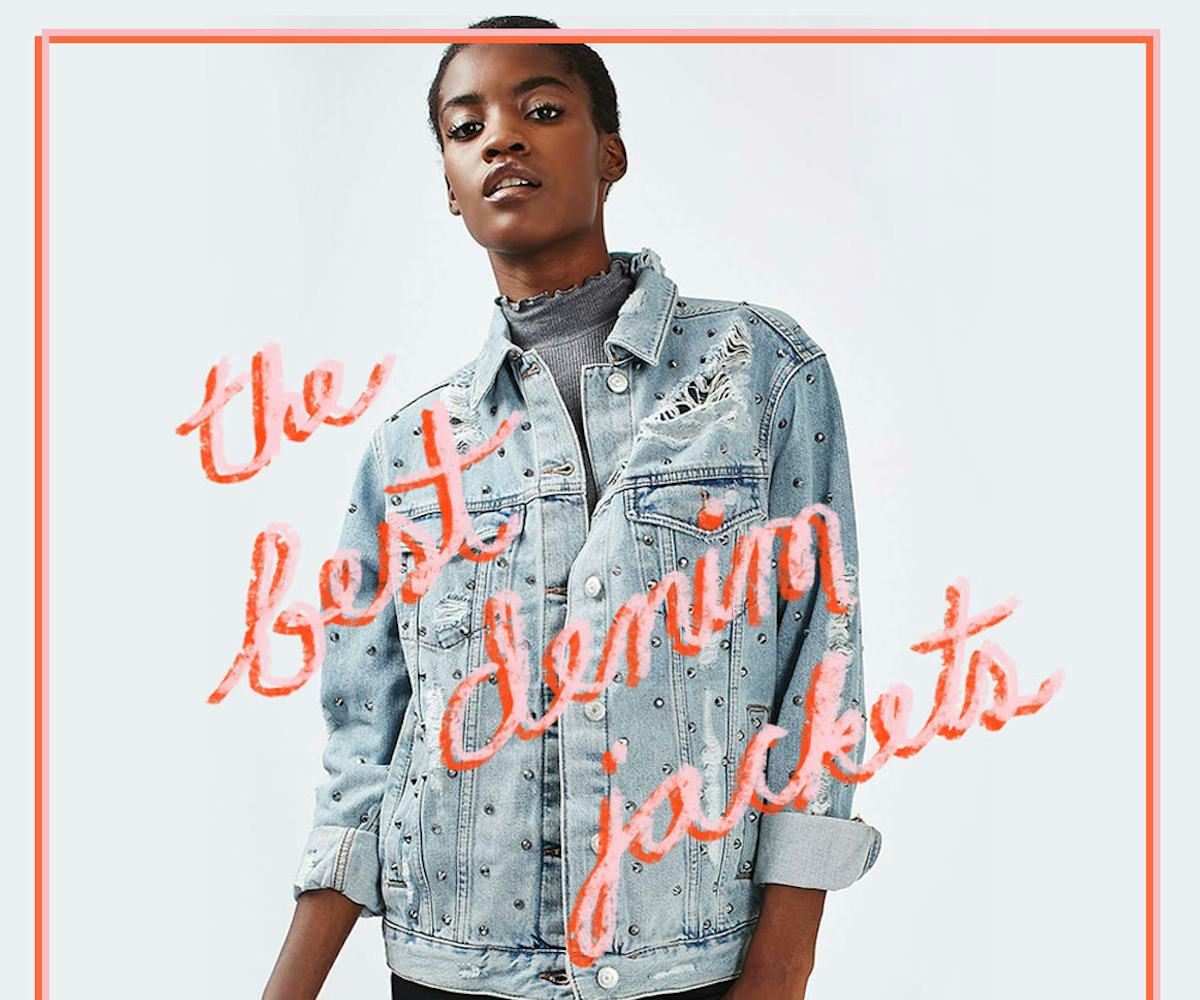 12 Denim Jackets That Are Anything But Basic
Studs and patches galore, no assembly required
For decades, the denim jacket has been a tried and trusted cooler-weather essential. Much like the bomber jacket, they're an easy-to-style transitional piece that'll get you through the early months of fall, before more extreme temperatures (and snow) take the reins.
This season, our old friend got a bit of an update. The latest offerings are anything but basic, from oversized vintage fits to cropped cuts and a whole lot of distressing. However, the biggest trend we're seeing is all about embellishment—and a lot of it. Styles that are decked out in paint, pins, patches, and studs are as common as more familiar, cleaner styles. It's time to put away the statement necklace, and reach for the statement jacket.
Click through the gallery below to check out our 12 favorites that will ease you right into fall in style. Now all we need is for this heat wave to pass…
BDG, Patched Up Denim Trucker Jacket, $99, available at BDG.
Missguided, Slogan Ripped Denim Jacket, $64, available at Missguided.
Marc Jacobs, Embellished Denim Jacket, $695, available at Barneys.
Alice + Olivia, Chloe Embellished Crop Denim Jacket, $695, available at Nordstrom.
Pull&Bear, Denim Jacket With Wonder Woman Motif, $60, available at ASOS.
Zara, Denim Jacket With Graffiti, $99.90, available at Zara.
Mariana Guerrero, Green And Purple Vintage Jacket, $250, available at NYLONshop.
Lazy Oaf, My Collection Jacket, $148, available at Lazy Oaf.
ASOS, Denim Girlfriend Jacket In Illustrated Mid Wash With Badges, $81, available at ASOS.
Koshka, Patch Denim Jacket, $79, available at Shop Koshka.
River Island, Black Embroidered Denim Jacket, $140, available at River Island.
Topshop, Moto Stud Oversized Jacket, $150, available at Topshop.