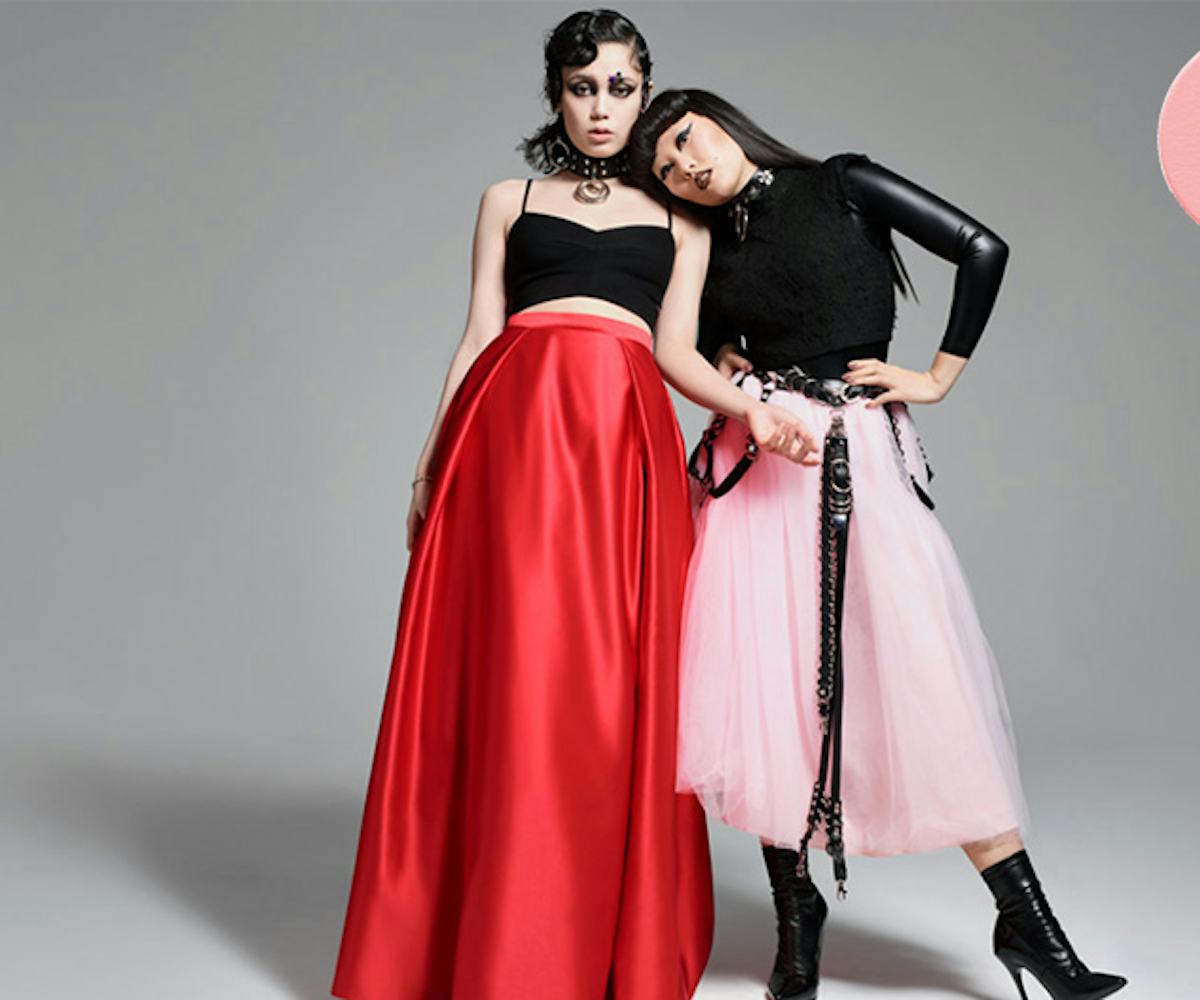 Photographed by Terry Tsiolis.
Meet The Secret Weapons Of Eight Of New York's Freshest Creatives
by NYLON x Fame & Partners
No man is an island. There is no "i" in "team." We've had those idioms dangled in front of us since forever, but it's not until you meet your partner in crime that you fully begin to understand the importance of those words.
This spring, Fame & Partners, along with hosting an enviable Los Angeles getaway contest (more on that below!), got eight of New York City's freshest creatives and influencers to model dresses made in the spirit of their personality, alongside humans that keep them grounded. They're calling the campaign #PartnersinCrime, and we're here for it. For once, we get to see some of the workings that go into Natalie Suarez's enviable posts. We also get to meet the folks that keep models like Montana Cox grounded. In a time where the media is so quick to latch on to female-to-female feuds and overblown Twitter beef, this campaign celebrating camaraderie and collaboration feels extra poignant. It highlights diversity, the beauty of the individual, and the power that comes with being proud of your style. Plus, seeing how fashion can align two personalities is every bit a friendship goal for your own personal circles. 
Check out Fame & Partners' full #PartnersinCrime roster below. What's more, Fame & Partners invites you and your partner in crime to enter their Ultimate L.A. Experience contest. Post a photo to your Instagram of you and your friend explaining what makes you two unique, and tag @fameandpartners in your photo and #PartnersinCrime. You both could be flown out to Los Angeles to meet with a personal celebrity stylist, get a head-to-toe Fame & Partners wardrobe, experience The Fame Guarantee (quality craftsmanship, personalized fit and product), some salon pampering, and access to our very own Young Hollywood Party. It's a date. 
Model Dayna Frazer and her partner in crime, Dylan Sprouse.
Georgia Hilmer's partner in crime is her camera, Leica.
Luci Taffs is Montana Cox's partner in crime.
Sanam, who you recognize from Rihanna's "Bitch Better Have My Money" video, counts Jorge "Gitoo" Wright as her partner in crime.
Model Adesuwa and Sydney Roper are partners in crime.
Natalie Off Duty's Natalie Suarez counts her photographer, Ryan Ulsh, as her partner in crime.
Renell Medrano has found a partner in crime in Megan Gabrielle.
Ceilidh Joy and designer Yeha are partners in crime.