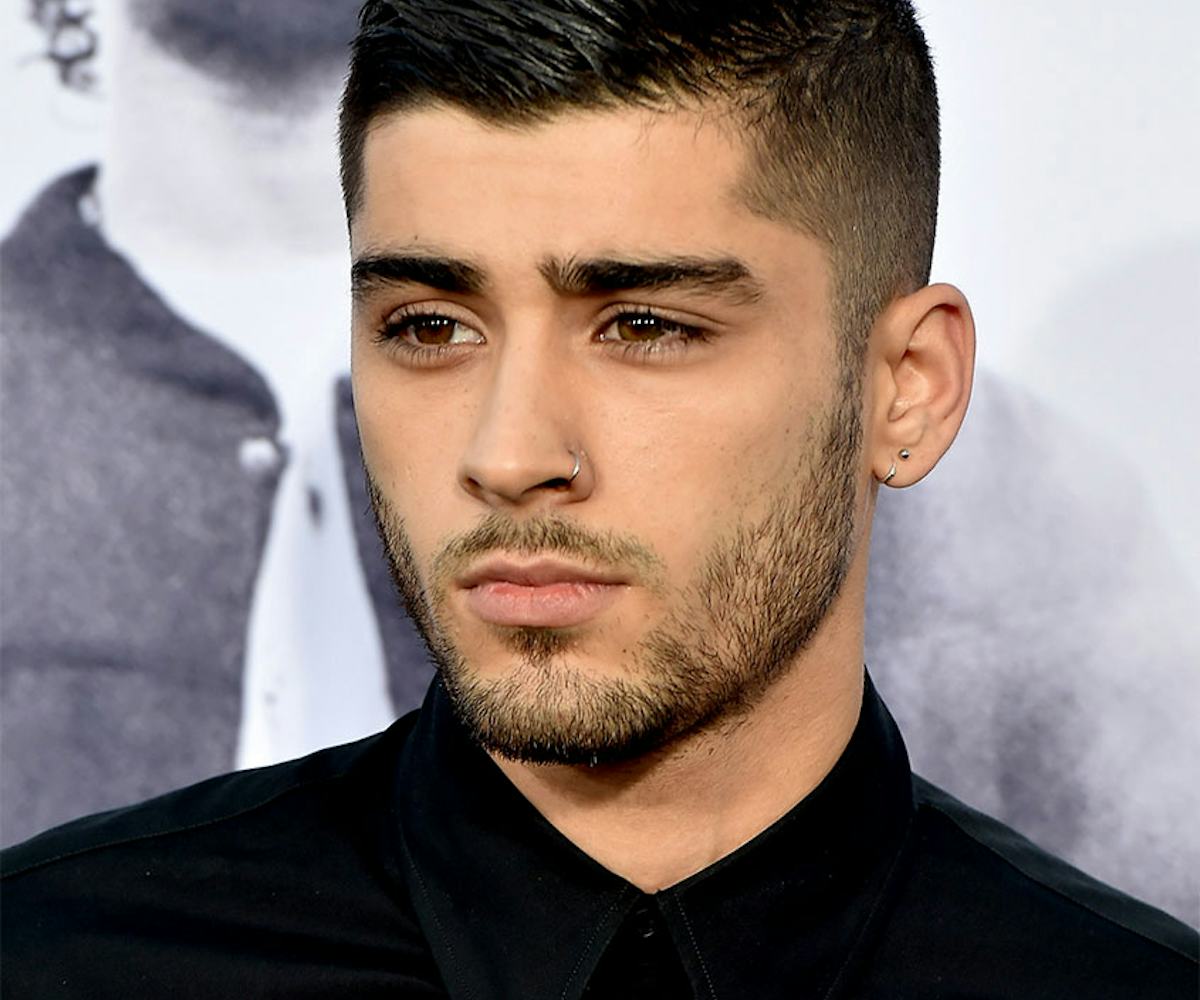 Photo by Kevin Winter/Getty Images
15 Totally Rad Muslim Celebrities That Are Frightening Donald Trump
he's very, very frightened, you guys.
Donald Trump is very, very scared of Muslims. And, not just the radical, militant, and dangerous kind—a group that represents less than one percent of the total 1.6 billion people associated with the religion worldwide. No, Donald Trump is afraid of all Muslims. Why else would he call for a blanket ban on any of them entering the U.S. for immigration or tourism purposes? We mean, it's not like he's down in the polls and just needs to say something to get attention, right?
Now, because he's afraid of all Muslims, there are, naturally, some celebrities he'd probably want to avoid or have blocked from our country altogether. So, as a service to him, we've collected some of the most talented famous people you know and love who just so happen to also be Muslims. Because, Mr. Trump, Muslims are everywhere. They are in our magazines, reading our pages. They are in our TVs, acting in our shows. They are even on our websites, doing our Internets. It's a good thing we're pointing them out to Donald Trump because, really, they just look, act, and perform just like, well, everyone else. Be afraid, Donald. Be very afraid.
Zayn Malik, formerly of One Direction, is not only a talented performer and a total dreamboat, he was also raised a Muslim, so he'd probably scare the snot out of Donald Trump. It's a good thing he's British, because that would give Trump the opportunity to keep him out of country.
It's probaby unlikely that Donald Trump knows who Rita Ora is or how she got famous in the first place (the may not have seen Fast and Furious). But all that's irrelevant to Donald Trump because she's totally a Muslim—context not required here. Man, Donald Trump just can't get those walls up fast enough for Donald Trump.
Q-Tip, formerly of A Tribe Called Quest, is all about peace, love, beats, and Islam. Only one of those things registers to Donald Trump. Guess which one.
Like Bat For Lashes? Want to see her the next time she goes on tour? Well, not if Donald Trump has anything to do about it. She's Muslim and also kind of spooky, two things that send chills up Donald Trump's spine.
We all cooed when Amal Alamuddin married George Clooney in a beautiful, private ceremony at the actor's Lake Como estate. How could we have known then how disturbing the idea of one of America's most beloved stars marrying a Lebanese Muslim would have been to Donald Trump?
Now, Master of None funnyman Aziz Ansari does not practice the Islam he grew up with. His father, however, is a different story. That's close enough for horseshoes, and Donald Trump.
T-Pain is Muslim, but the real question is how he does all those funny things with his voice. Is it some kind of Muslim superpower? Donald Trump probably doesn't know because he's busy being too scared of him.