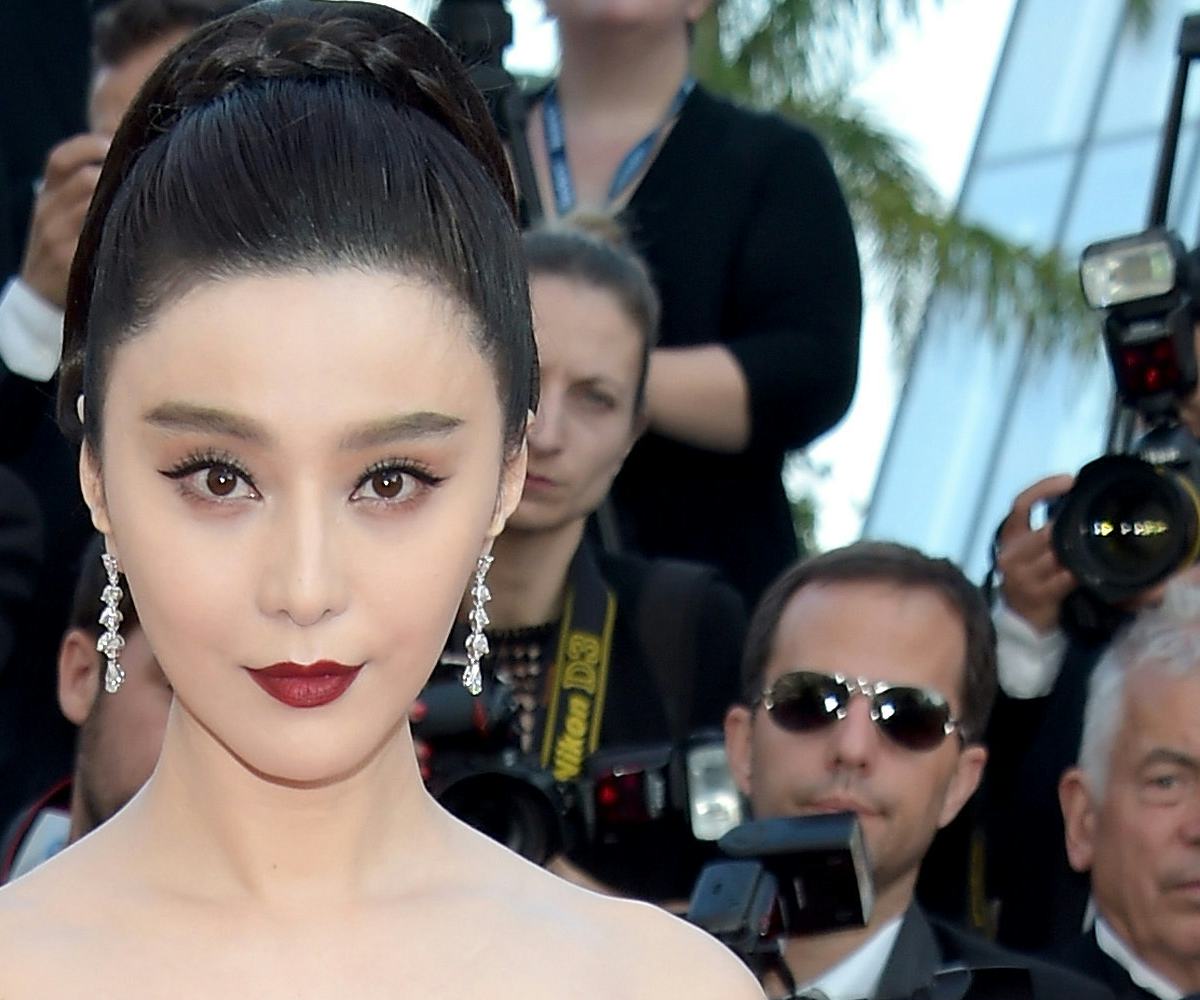 Photo By Pascal Le Segretain/Getty Images.
One Of China's Most Famous Actresses Has Disappeared
Fan Bingbing hasn't been seen since July
Fan Bingbing, China's highest-paid actress, has gone missing.
Best known to American audiences as Blink in X-Men: Days of Future Past, Fan is also supposed to star alongside Lupita Nyong'o, Jessica Chastain, and Penelope Cruz in the forthcoming thriller, 355. 
According to The Hollywood Reporter, Fan hasn't been seen in public since July 1 and hasn't posted any updates to social media since July 23. The outlet says her disappearance has caused fans to speculate on a number of theories, including the rumor that she's fled to Los Angeles to seek asylum with the help of Jackie Chan. Another viral theory purported that Fan is being held by Chinese authorities, though, as Vulture reports, this story has been retracted. 
This all comes on the heels of a leak from earlier this year that suggested Fan "had misled the government about her income to avoid the country's heavy taxes on highly paid actors," which has also led to a wider "crackdown on celebrity pay in China." Per The Hollywood Reporter's story, Fan's title as the country's highest-earning actress isn't exactly held in high regard by the Chinese government, which has previously limited celebrity earnings in an effort to avoid "sending the wrong signal to China's youth," as lavish lifestyles encourage "'money worship' instead of 'core socialist values.'"
The Hollywood Reporter says Fan's representatives have yet to respond to its inquiries.