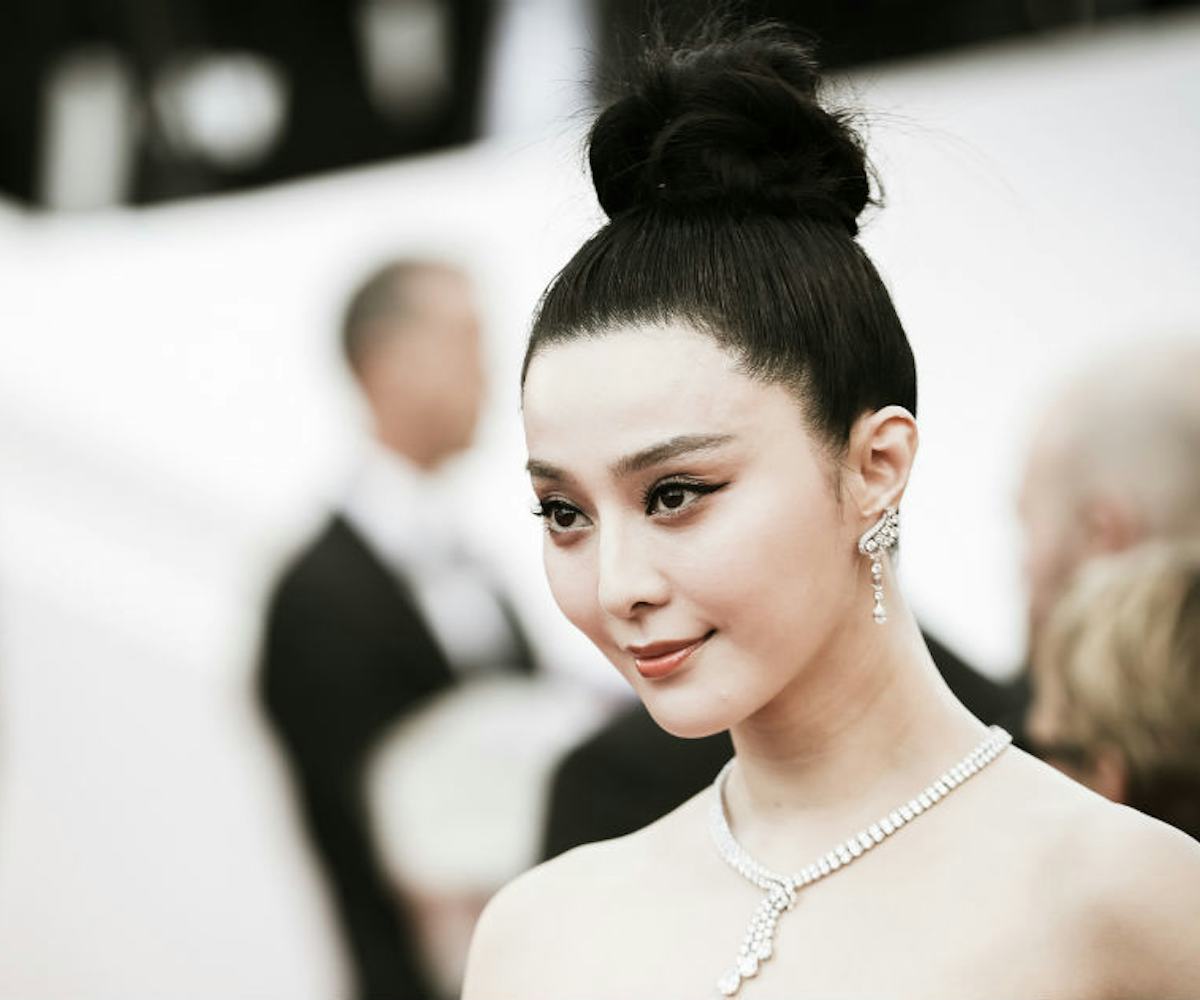 Photo by Vittorio Zunino Celotto/Getty Images for Kering.
Missing Chinese Actress Has Reportedly Resurfaced
Update 10/4/18: According to Hong Kong's South China Morning Post, sources say that Fan Bingbing was released from "residential surveillance at a designated location" two weeks ago. Another source says that the star was kept in a "holiday resort" that's often used to investigate officials in the Jiangsu province. it's still unclear where she's headed next. 
Where in the world has Fan Bingbing been? That's still unclear, but it's being reported that the Chinese actress has been ordered to pay a fine of nearly $130 million for tax evasion.
Prior to this news, Fan hadn't been seen in public since July 1 and hadn't posted on social media since July 23. According to The Hollywood Reporter, she's since broken her silence and posted a message to her Weibo account. In the post, she explains that she took advantage of "yin yang contracts," which, according to CNN, are fraudulent contracts used to conceal someone's true salary so that, in Fan's case, she can avoid paying millions of dollars in taxes. "Throughout these days of cooperation with the taxation authorities investigation into my accounts, as well as those of my company, I have come to realize that, as a public figure, I should have observed the law, setting a good example for society and the entertainment industry," she writes. "I shouldn't have lost the ability to control myself in the face of economic interests, allowing myself to break the law." She writes that she has "accepted" the fine and "will raise funds" to pay the taxes and penalties "regardless of any obstacles." 
Fan goes on to apologize, writing: "I failed my country which nurtured me; I failed the society which trusted me; I failed the fans who liked me… Without the great policies of the Party and the state, without the love from the people, there would have been no Fan Bingbing."
There's still no word though on where exactly Fan is. Previous reports speculated that she was being held by Chinese authorities while others suspected she fled to the United States to seek asylum. Recent reports haven't mentioned her whereabouts.