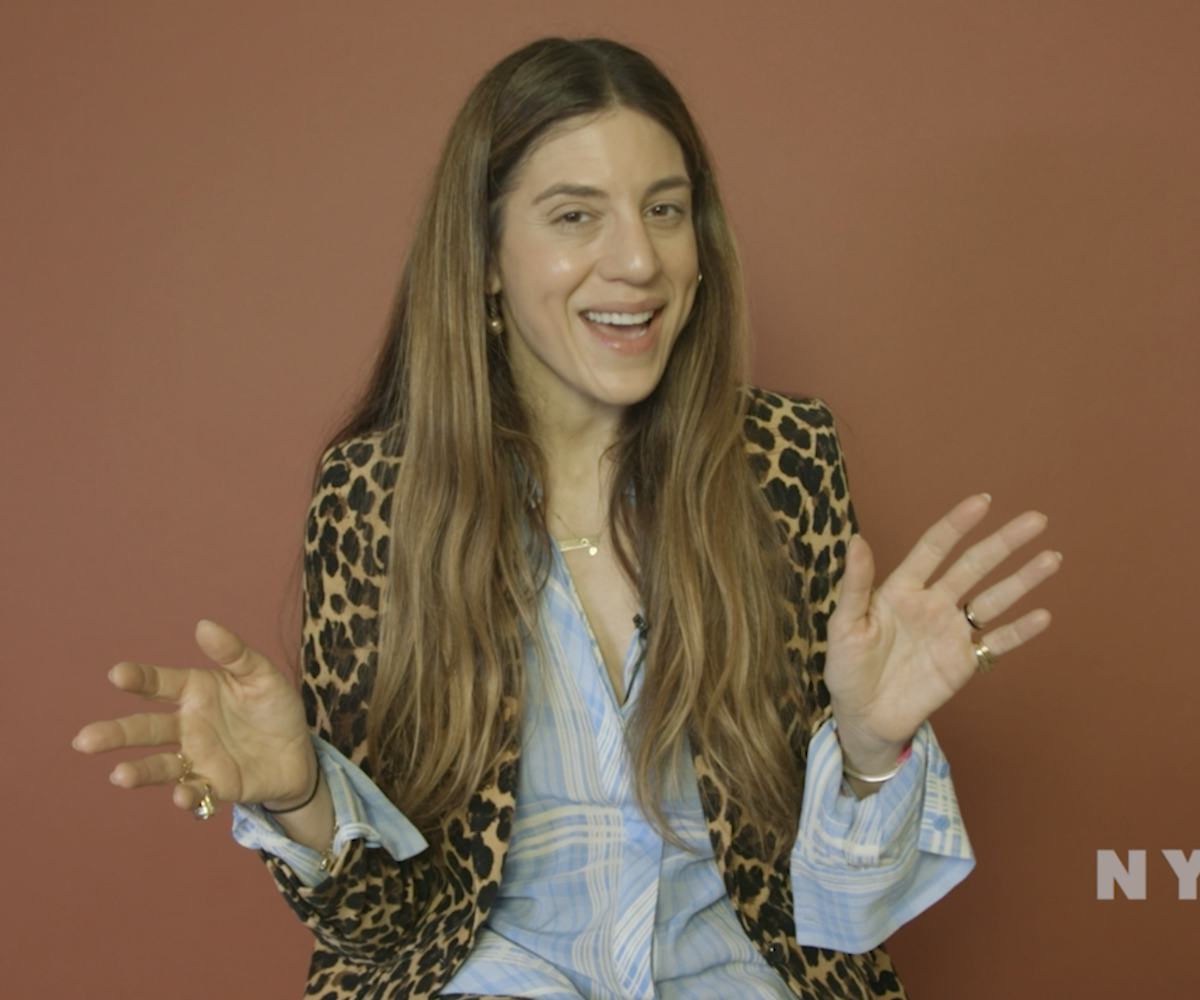 NYLON's Dani Stahl Breaks Down Fashion Month's Hottest Trends
From the runway to the streets, this is what to shop for now
Fashion Month may officially be over, but we're still beaming with inspiration from four weeks worth of shows, parties, and some genuinely awesome people watching.
After running from event to event (and country to country), our style director Dani Stahl gives us the rundown of the trends she spotted—both on the streets and on the runways—that we should be hopping on board with, stat. From leopard print and clear PVC to mixing all of our prints together, things are about to get interesting this season.
Of course, we wouldn't just leave you hanging without a clue as to where to buy these items. Click through the gallery below for a guide to shopping some of her favorite trends.
Produced, directed, and shot: Shruti GangulyEdited: Aurora AlängeFeaturing: Dani Stahl
Leopard print
1. H&M, Leopard-Print Cap, $14.99, available at H&M.
2. Rebecca Taylor, La Vie Faux  Fur Jacket, $395, available at Rebecca Taylor.
3. Loeffler Randall, Lulu Mule, $395, available at Loeffler Randall.
4. Diane Von Furstenberg, Leopard Printed Jersey Midi Skirt, $228, available at My Theresa.
Prints on prints (on prints)
1. Clare V, Flat Clutch, $215, available at Clare V.
2. Front Row Shop, Floral Coccoon Coat, $100, available at Front Row Shop.
3. Aldo, Nydia, $80, available at Aldo.
4. PH5, Jenna GraphicSheer Long Sleeve Dress Pink, $495, available at PH5.
White boots
1. Pull&Bear, Platform Boot, $73, available at ASOS.
2. Sam Edelman, Kinzey Kitten Heel, $140, available at Sam Edelman.
3. Marc Jacobs, Ryder Lace-Up Polished Leather Ankle Boots, $495, available at Net-A-Porter.
4. Vagabond, Olivia Leather Boot, $175, available at Urban Outfitters.
Clear PVC
1. Topshop, Transparent Raincoat Mac, $75, available at Topshop.
2. Steve Madden, Bgabby, $19.98, available at Steve Madden.
3. Brashy Studios, Crystalline Trouser, $230, available at Brashy Studios.
4. Kendall & Kylie, Haven Bootie, $185, available at Revolve.
Pantsuits
1. Zara, Double Breasted Checked Blazer, $119, available at Zara; Zara, Checked Trousers, $49.90, available at Zara.
2. Topshop, Suit Jacket, $95, available at Topshop; Topshop, Suit Cigarette Trousers, $58, available at Topshop.
3. Wildfang, The Wood Pinstripe Casual Blazer, $168, available at Wildfang; Wildfang, The Wood Pinstripe Cropped Pant, $98, available at Wildfang.