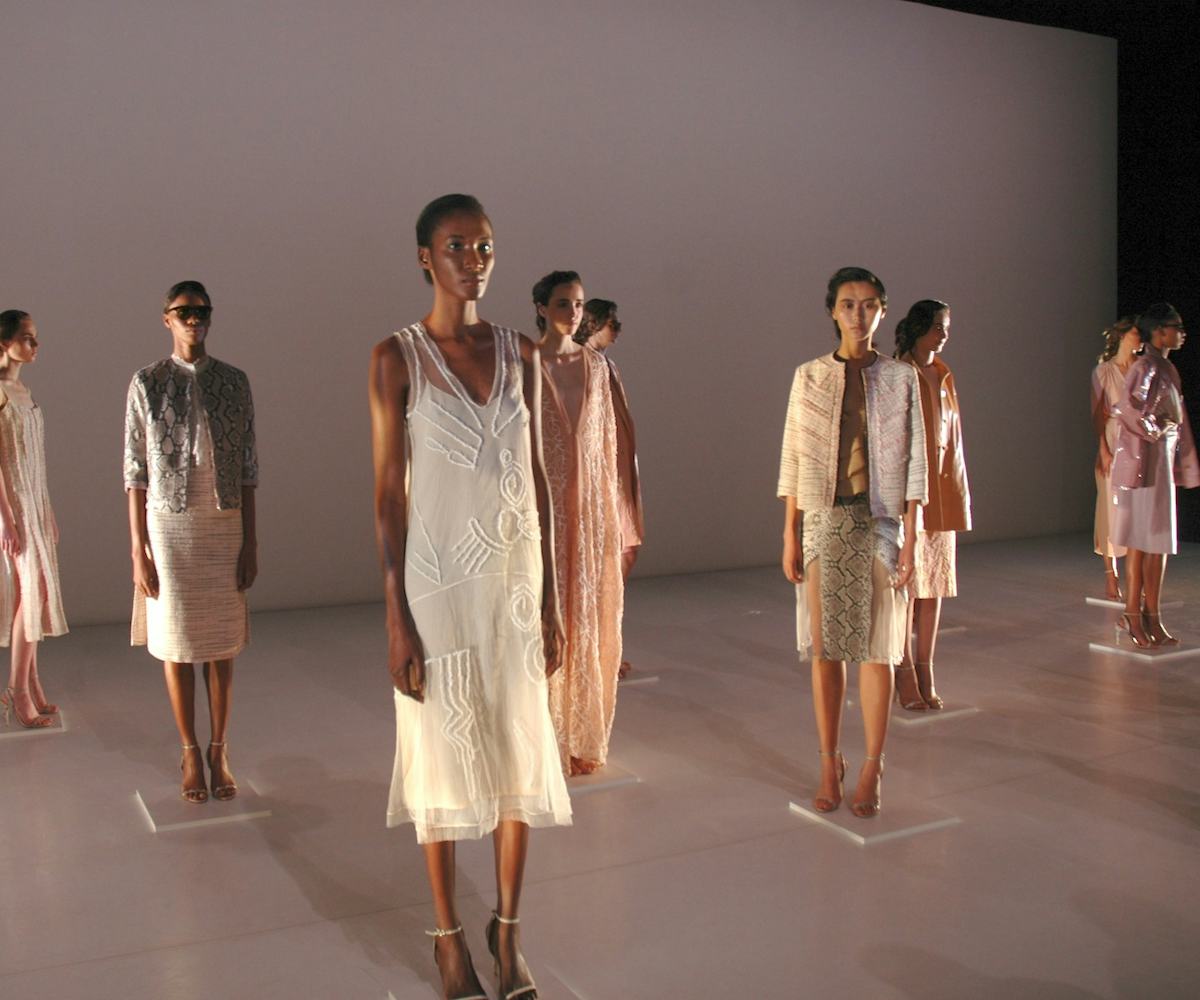 photo by steff yotka
designer to know: tome
two aussies are ready to take on new york fashion.
Fashion Week isn't just about the big name superstars. It's also about the emerging designers on their way to the top. So every day we're shining the spotlight on up-and-coming labels we love. Keep checking back here to see which brands everyone else will be talking about tomorrow. 
Ryan Lobo and Ramon Martin of have known each other for over a decade, having met as design students in their native Australia, but it was only recently that the two conspired to start a line together. Tome was born just two years ago and is starting to get the name recognition it deserves thanks to an impressive showing at New York Fashion Week yesterday. 
The brand's spring line is filled with peachy pieces, bias cut dresses, and some metallic lilac jackets that could even make the Grinch smile. The mentality behind the line is simple: easily wearable pieces that can slip into any woman's wardrobe, from an Upper East Side gallerist to a downtown blogger. They're the sort of basic pieces that are interesting on the rack, and really become exciting when you put them on and let your personal style take over, like a three-quarter sleeve snakeskin print jacket that would look equally cool with black skinny jeans or a tweed pencil skirt. 
See our pics from yesterday's presentation and find out more about Tome on their site.