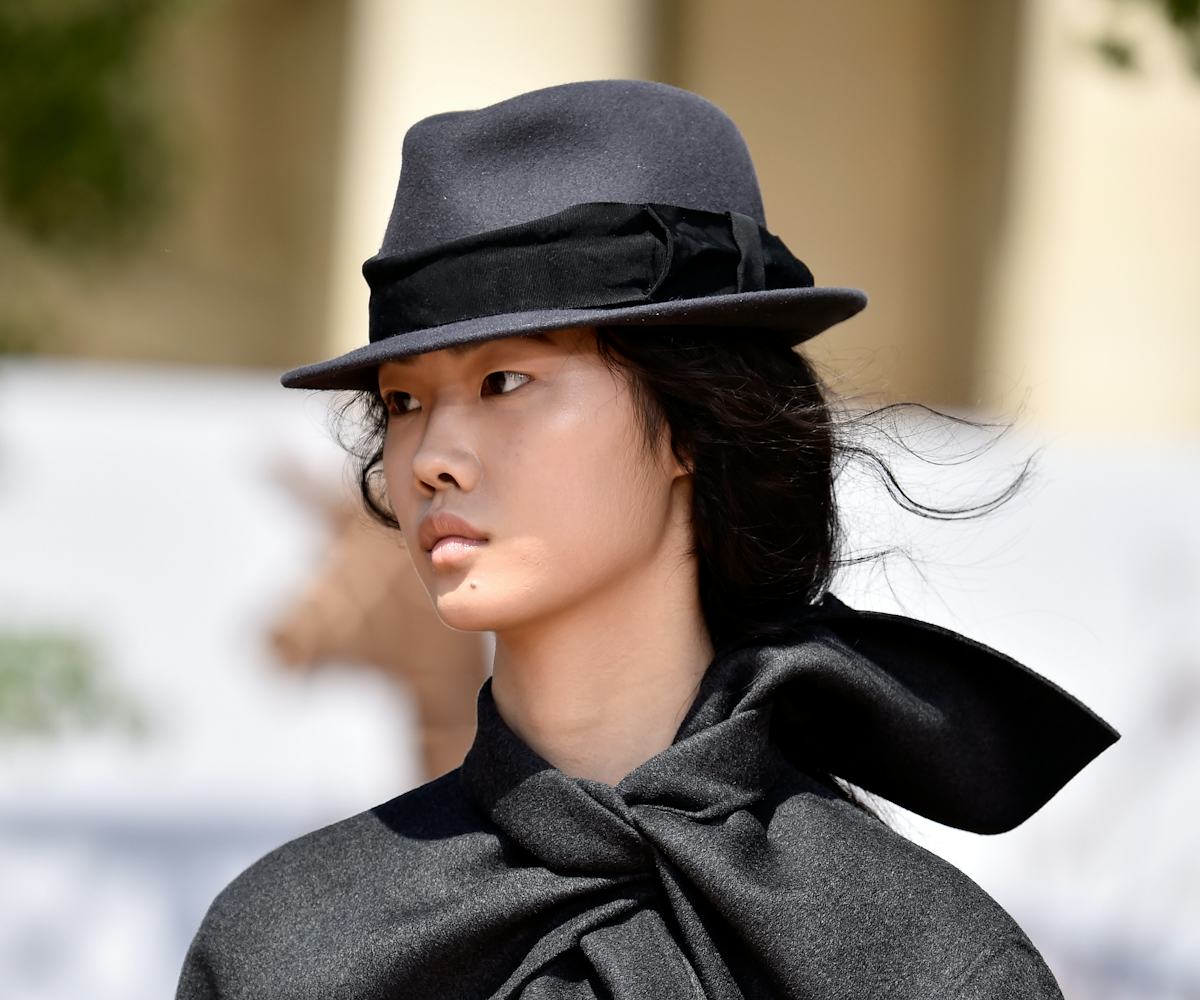 Photo by Pascal Le Segretain/Getty Images
Are You Ready For The Big Fedora Comeback?
If you wait long enough, all old trends will eventually become new again. And now it's the fedora's turn to shine again. Yes, it's true. The hippest hat of the '00s is now officially back and more fashionable than ever, thanks to Dior Couture's Autumn/Winter 2017-2018 collection.
The collection debuted on Monday at the Cloître Port Royal gardens in Paris, and featured an assortment of cool-toned, gray-hued wool coats, sheer dresses, and of course, fedoras. And before you get all wrapped up in this fashion throwback's return, let's not forget that Birkenstock just premiered its first collection in Paris after a cool 242 years of existing, while Vetements brought Juicy Couture and 18+ brands back to life for its Spring/Summer 2017 collection.
So whether you love it or hate it, 2017 has proven itself to be the year of the throwback. There's no need to fight the feeling on this one. Especially since the fedoras, particularly as styled by Dior, are actually really cute.
The models are definitely serving SoHo-chic Inspector Gadget/Carmen Sandiego vibes in the hats, especially since they're being worn with those long, belted trench coats. We contend that these '00s-inspired looks will look killer paired with neutral-toned booties for this fall season. Color us convinced. 
Photos by Pascal Le Segretain/Getty Images