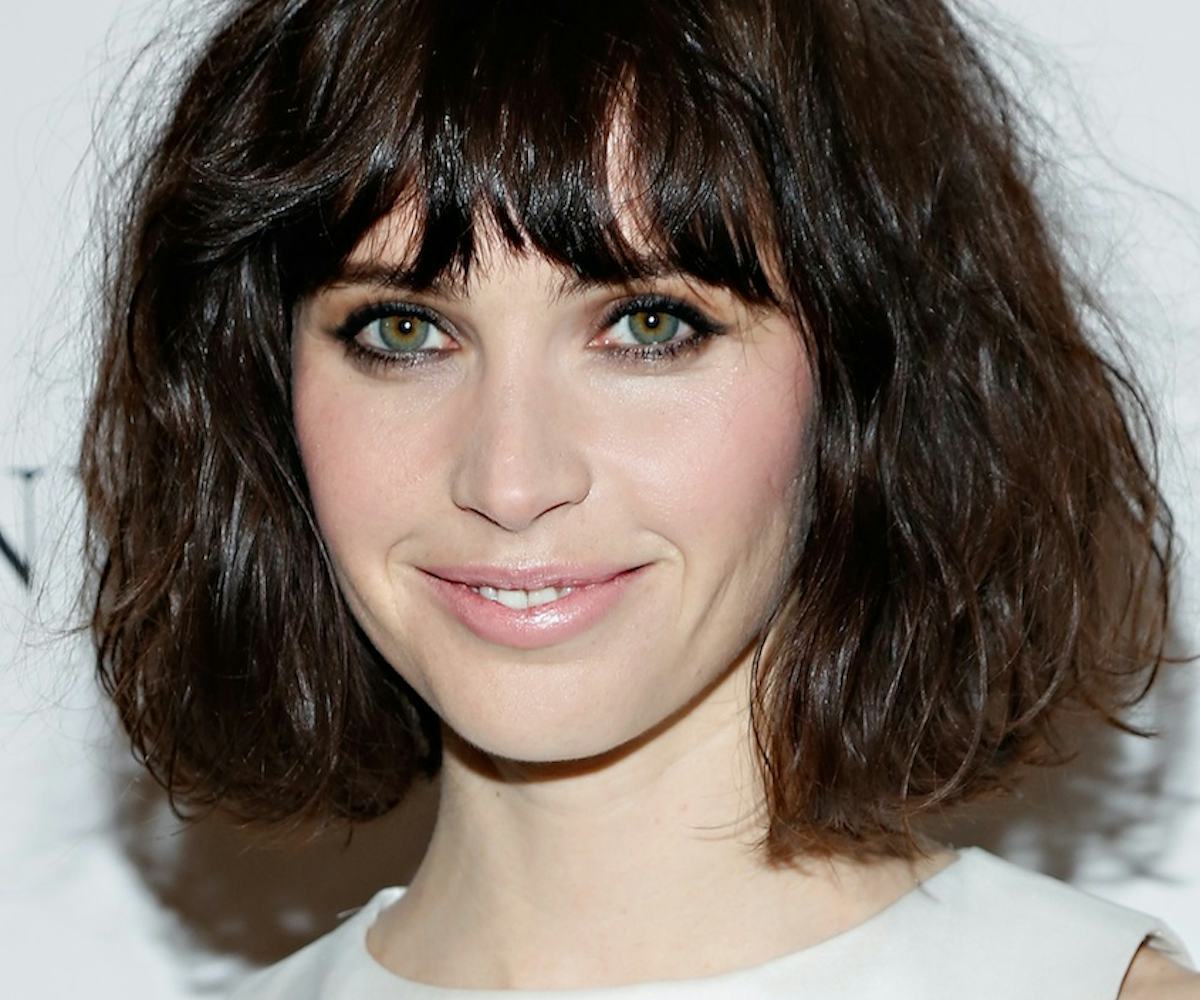 beauty queen: felicity jones
Earlier this week we showed you how to get Ellie Goulding's beach babe look--even in the dreary winter--but now we're swinging to the opposite end of the makeup spectrum, thanks to Felicity Jones. Whereas Goulding rocked a bronzy glow, the Like Crazy actress instead showed off her porcelain complexion with quintessential doe-eyed beauty. Think long, thick lashes, flushed cheeks, and just a hint of kohl for extra definition. It's the ideal option for those days when the sun sets at 4 pm (i.e. right now)....and since winter is only beginning, that gives us plenty of time to perfect her Snow White-esque result here. 
COLOR IT: Maybelline Dream Mouse Blush, $6.23
First, add some color to your cheeks with this ultra-blendable blush. 
LASH IT: Dolce & Gabbana IntenseEyes Black Mascara, $30
Swipe on two coats of mascara, focusing extra on the inner lashes and the lower lash line. 
DEFINE IT: Smashbox Jet Set Waterproof Eyeliner in Black, $32 
Run a thin brush along both your waterline and on your lid for the top lashes. Add a slight flick at the end. Then, line the outer corner of your lower lash lines. No worries if it's not perfect--the smudgier, the better.