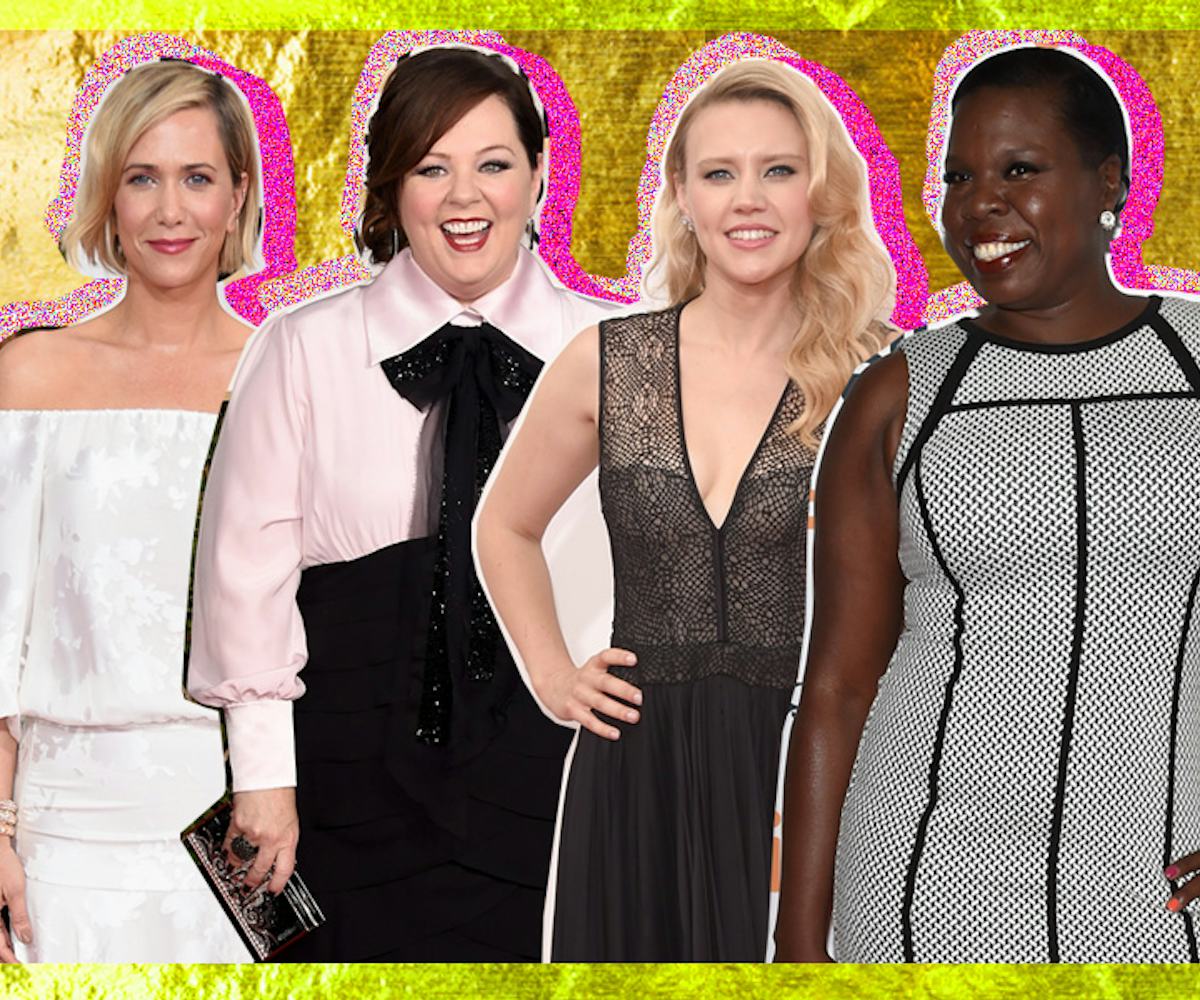 photos via getty images
the all-female ghostbusters cast is here
After tons of speculation and anticipation, the film reboot we've been asking for has found its hilarious, talented, soon-to-become-iconic lady cast. The Hollywood Reporter announced that the four-woman cast of the upcoming Ghostbusters remake will most likely be comprised of all our favorites: Melissa McCarthy, Kristen Wiig, Leslie Jones, and Kate McKinnon. Can this movie come out fast enough?
While negotiations are still going on, the group is expected to start shooting the film, directed by Bridesmaids producer Paul Feig, in the summer. Until then, the quartet is guaranteed to be busy as ever: Jones and McKinnon remain season players on Saturday Night Live, and while they now focus on films after their breakout roles in Bridesmaids, McCarthy and Wiig also still make appearances on the sketch comedy show. This reboot is basically the SNL reunion of our dreams. And with all their writing experience, we're hoping that these funny ladies also get involved in putting together the script.
It's about time that Hollywood sets out to make another strong female-ensemble-based comedy (Bridesmaids came out in 2011, after all). While Ghostbusters is a classic boys' club film comprised of the best men in comedy in the '80s, the reboot will be another opportunity for these women to show off their hilarious acting chops—hopefully proving once and for all that women are just as funny as (read: funnier than) men.
(via The Hollywood Reporter)