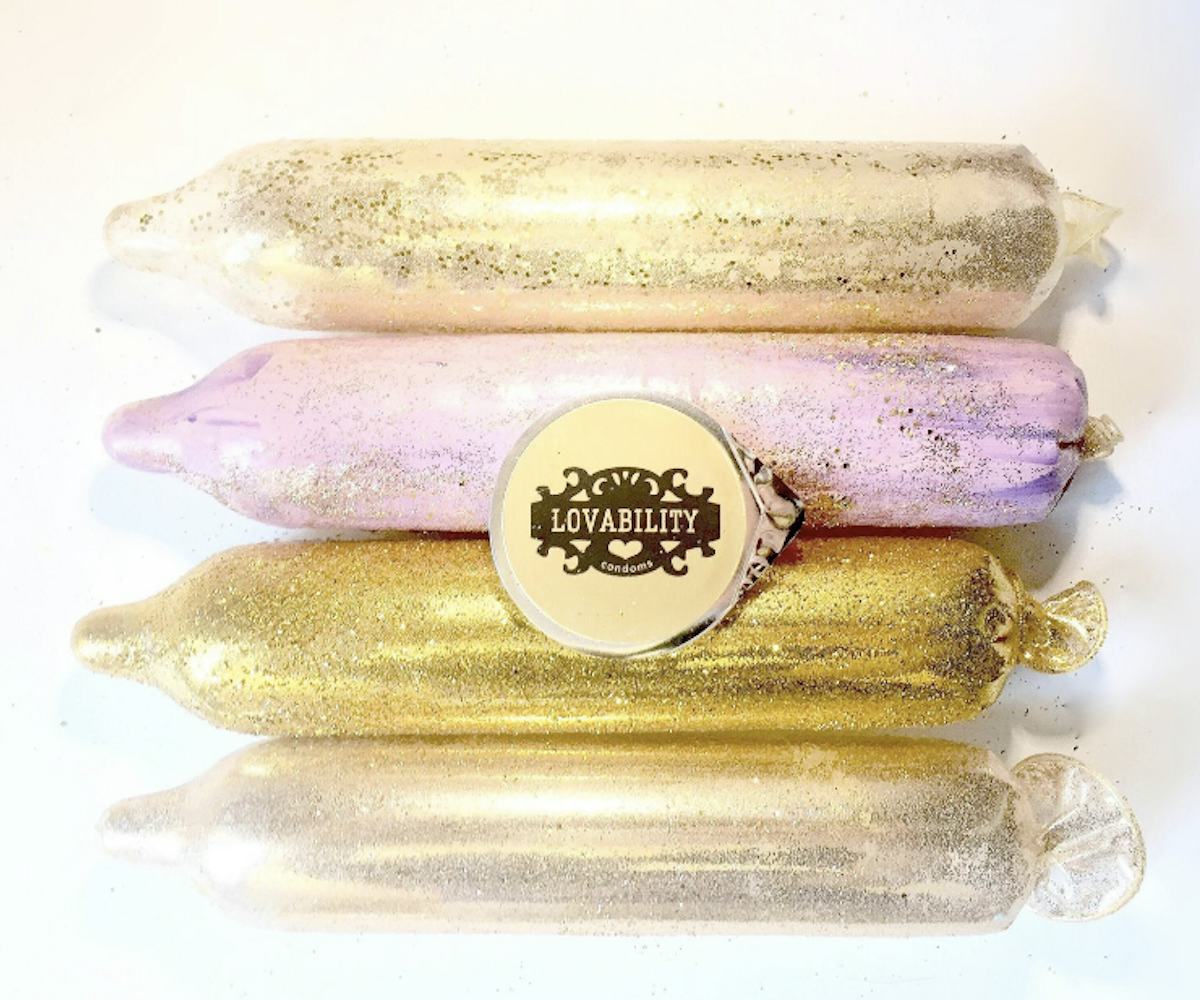 Photo via Lovability
Feel Sexually Empowered With These New Feminist Condoms
Lovability's condoms have a message (literally)
We still live in a world where women are still finding their voice regarding owning their sexuality, and this female-focused condom brand is here to make it easier. Lovability is the amazing feminist condom branded with the badass message that women can and should feel empowered about wanting to practice safe sex. From the composition (natural vegan latex) to the packaging (each tin features a cool phrase like "Talk feminist to me," "I want it all," and "Babe with the power"), Lovability's condoms look to banish the notion that condom-carrying women are loose (seriously, this is still a thing?).
"These condoms are more than contraception, they're a tool for communication," Lovability's President Tiffany Gaines shared in an awesome statement. "It's time to put an end to being slut-shamed for valuing our bodies, and for having the confidence to assert control."
As if the condoms weren't enough to keep us excited, Lovability also sells "F*ckboy Repellent," an adorable spray made up of non-toxic glitter, water, and vegetable oil. It's cheekily designed to repel all f*ckboys, which Lovability defines as "Any male-identified person who uses sexist language, homophobic, or racial slurs, participates in slut-shaming or any combination thereof. Keep an eye out for casual misogynists, dudes who think rape jokes are funny, bad graphic T's, and bros who struggle to take 'no' for an answer."
Sounds about right. We'll take all of the condoms and f*ckboy repellent please.