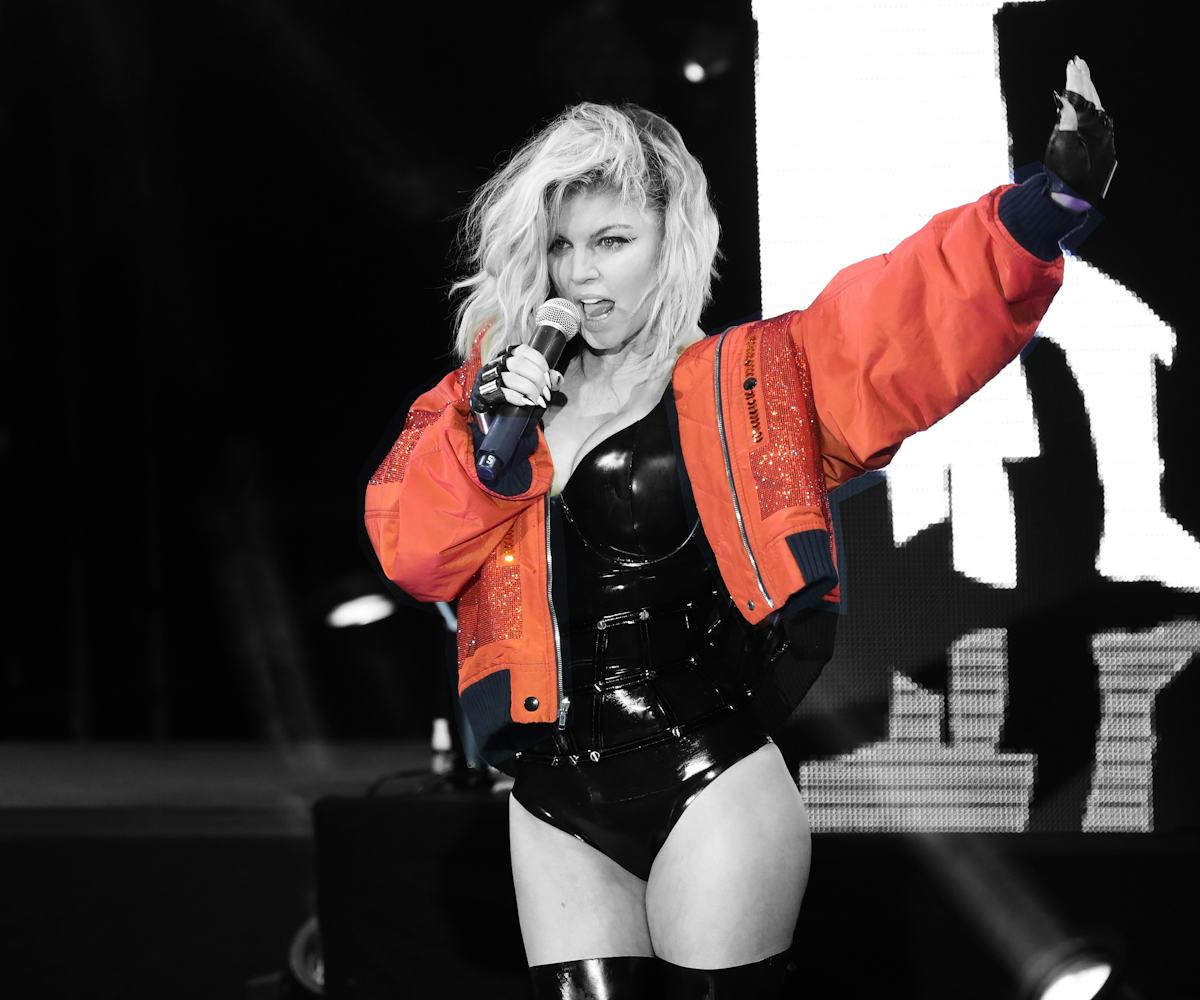 Photo by Neilson Barnard / Getty Images
Are We Ready For Fergie's Imminent Comeback?
Considering Fergie in Iggy Azalea's wake
Fergie released "London Bridge" nearly a decade ago (its official 10-year anniversary is Monday, July 18). Since then, our collective culture has gotten more, well, woke. Some might even consider it overly sensitive. Whichever way you look at it, though, many things that flew in 2006 would not fly today. And with Stacy "Fergie" Ferguson's comeback in full swing, the question of how ready we are is ringing louder. Even though the message behind her new single "M.I.L.F. $" is a solid one, the post-Iggy Azalea world wonders how questionable its delivery is. 
"M.I.L.F. $," like a sizeable portion of Fergie's music, is a sing-song rap track complete with a spelling verse. Its concept is simple: Becoming a mother does not take away a woman's sexiness. Rather, it amplifies it to a new echelon of sexy—one akin to Beyoncé's BEYONCÉ. She rebrands "M.I.L.F." as "Mom(s) I'd Like to Follow," spinning the misogynistic acronym into a positive one. Of course, innuendo is peppered throughout, but what's a pop song without some bit of tongue planted firmly in its cheek? It's a track whose fame was planted by the viral punch of its music video. The day it was released, it racked up millions of views in 24 hours, inspiring many "yes!" moments in social media posts. The secret to its immense success isn't just the song, though; it's who Fergie enlisted to be in the video. Kim Kardashian, Chrissy Teigen, Devon Aoki, Amber Valletta, Alessandra Ambrosio, Ciara, and more high-profile mothers parade their M.I.L.F. money around the hyper-stylized visuals. Fergie's M.I.L.F. squad rivals other Hollywood squads. However contagious their confidence (and, subsequently, the song) is, it exists within a gray area.
In 2016, the intersectionality between race and performance is more apparent than it was a decade ago. Fergie was a quasi-early adopter of the "blaccent." It was not (and still isn't) as overt as Iggy Azalea's, but because of the backlash Azalea received for her performance style, our ears have become more acutely aware of all things cultural appropriation. Unlike Azalea, who only received more backlash when she tried to defend her accent and presence within the hip-hop community, Fergie has acknowledged her outsiderness. "I'm not claiming to be a battle MC," she told Rolling Stone in 2006. She said she pays homage to the women she looks up to, "like Roxanne Shanté, Monie Love, Salt-n-Pepa, [and] J.J. Fad." Fergie continued to say she's always been an outsider looking in, viewing the scenes in South Central and East L.A. as "just interesting and sexy." The whole seeing and trying to emulate a culture but not living it is the heart of cultural appropriation. The question now becomes does it matter who and, more importantly, how the information is being conveyed? Her bops—"Glamorous," "London Bridge," and "Fergalicious"—still bop, but can we ignore the package Fergie's newfound empowering message comes in? We'll see when when Double Duchess drops.