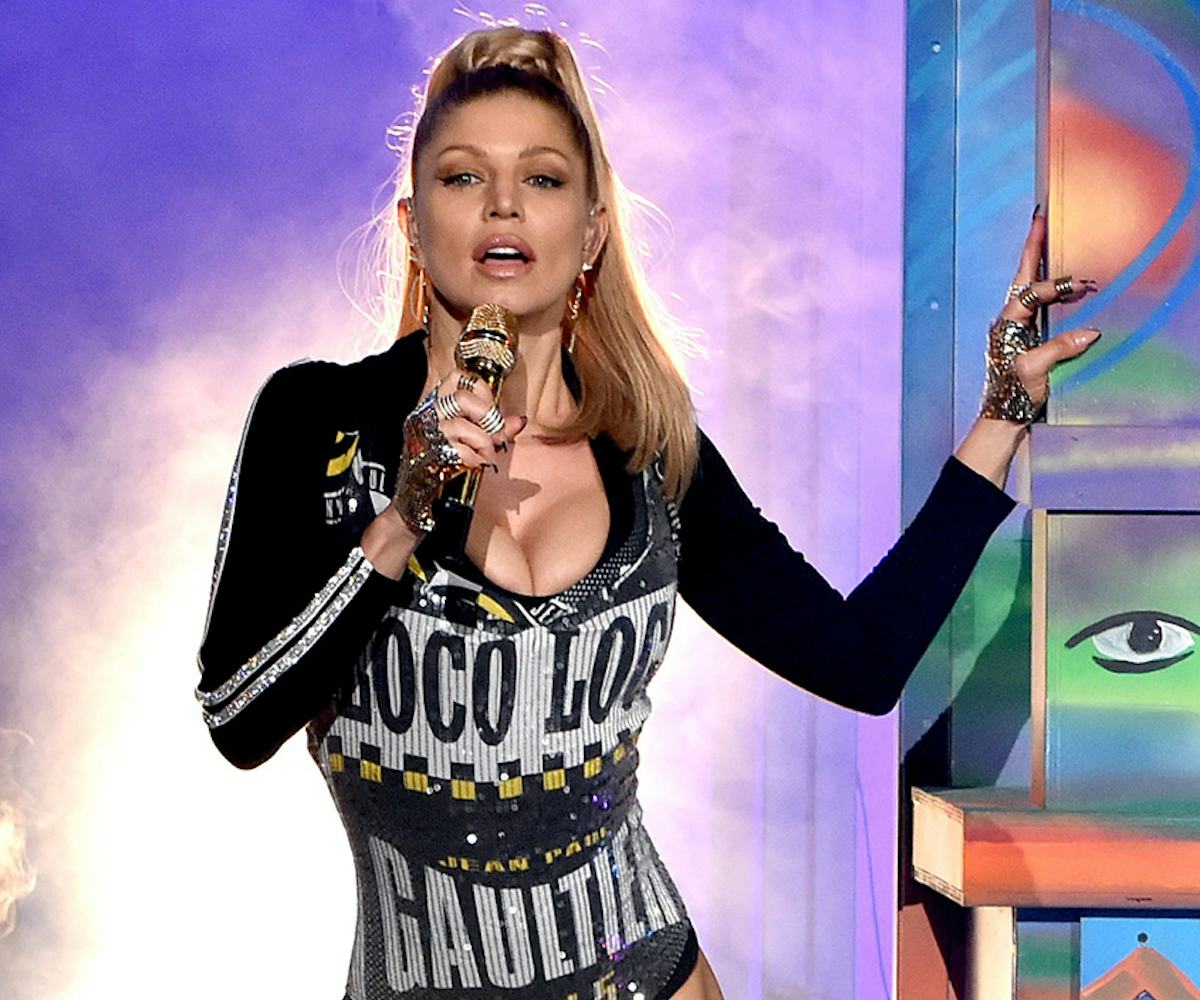 Photo via Kevin Winter / Getty Images
Fergie Teased Her First New Song In Two Years
It's true that Fergie will never be forgotten for her multi-hit 2006 album The Duchess, but now, if the Instagram teaser she released is any indication, the Black Eyed Pea is back and better than ever. Fergie has teased her first new music in two years, and it sounds like she is seriously with the times.
The singer posted a video teaser for her coming single "MILF Money," complete with a black-and-white color scheme, futuristic editing, and a killer soundtrack. The Fergie of yore may have been expressly a pop singer, known for bubblegum hits like "Clumsy" and "Glamorous," but here she's embracing some darker, sexier vibes—think edgier, future-forward hip-hop replete with spaced-out, chopped eerie voices in the background and trap-inspired percussion. Rumor has it that the music video for the song will also feature cameos of fellow hot moms like Ciara. If anything's clear, it's that Fergie is not only embracing a sultrier sound—she's also taking charge of her sexuality.
The singer may have made her way into our hearts once more in 2013 with her track on the Great Gatsby soundtrack, but if this news is any indication, it seems that there may very well be even more Fergie in the future—and she's looking and sounding cooler than ever.