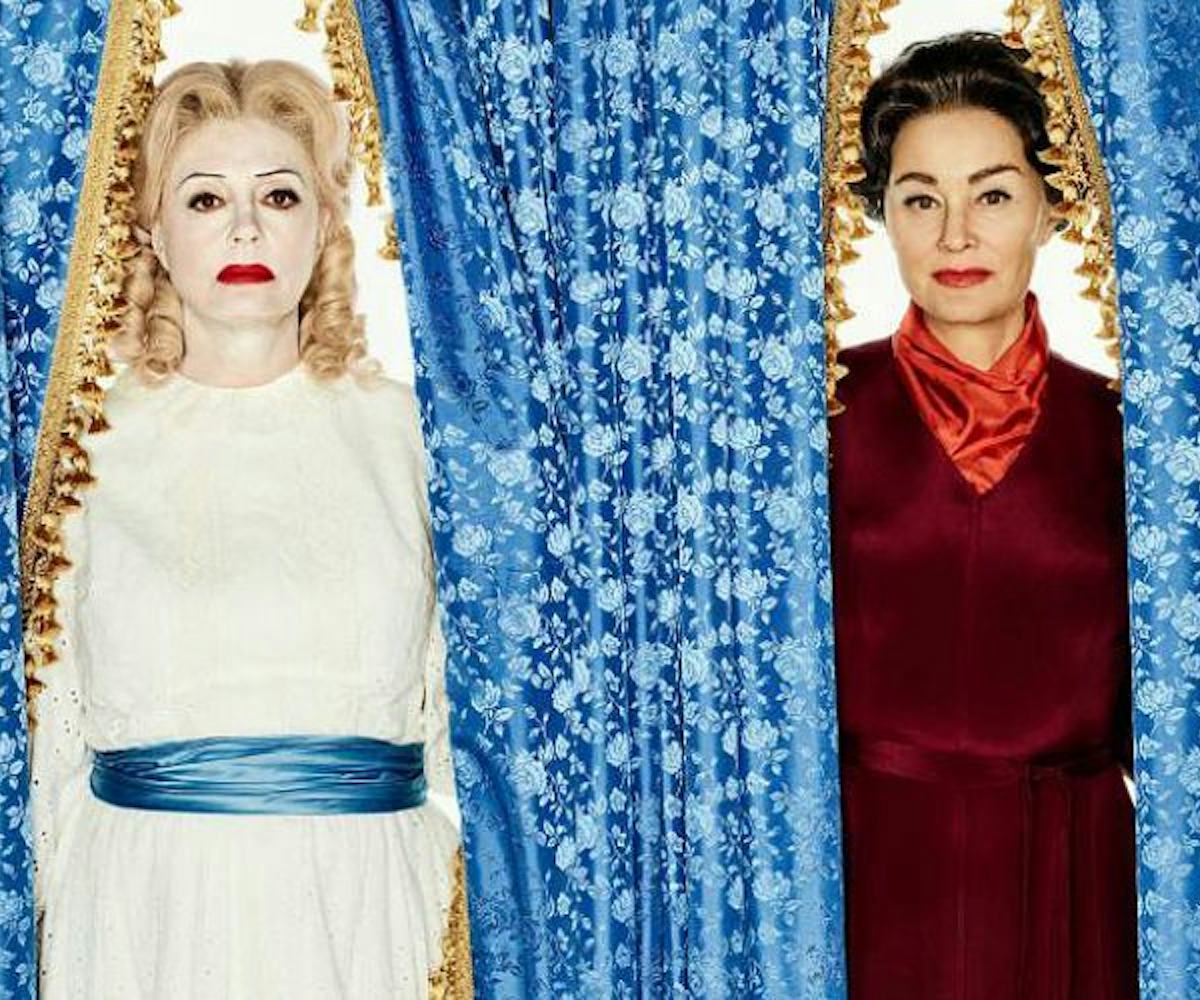 Photo courtesy of Entertainment Weekly
The First Promos For 'Feud' Are Retro, Glamorous, And Terrifying
The hotly anticipated show drops March 5
Earlier this week we showed you the first look at Susan Sarandon and Jessica Lange as Bette Davis and Joan Crawford in Ryan Murphy's upcoming Feud: Bette and Joan. Well, today we finally got the hotly anticipated show's first two teasers. 
While the promos are brief, they do give us a look at the retro Hollywood glamour aesthetic that Murphy looks to have captured so beautifully. The show chronicles the rivalry between the Hollywood legends on set for their classic horror movie What Ever Happened to Baby Jane? In fact, one of the two teasers actually references a famous scene from the film. Those of you that have seen it will know exactly what we're talking about. 
The other teaser offers up a glimpse of some serious road rage, which is probably just the start of what should be a bitter battle between two outsized personalities. In other words, we can't wait to watch Feud: Bette and Joan when it premieres March 5 on FX. Watch the teasers below.