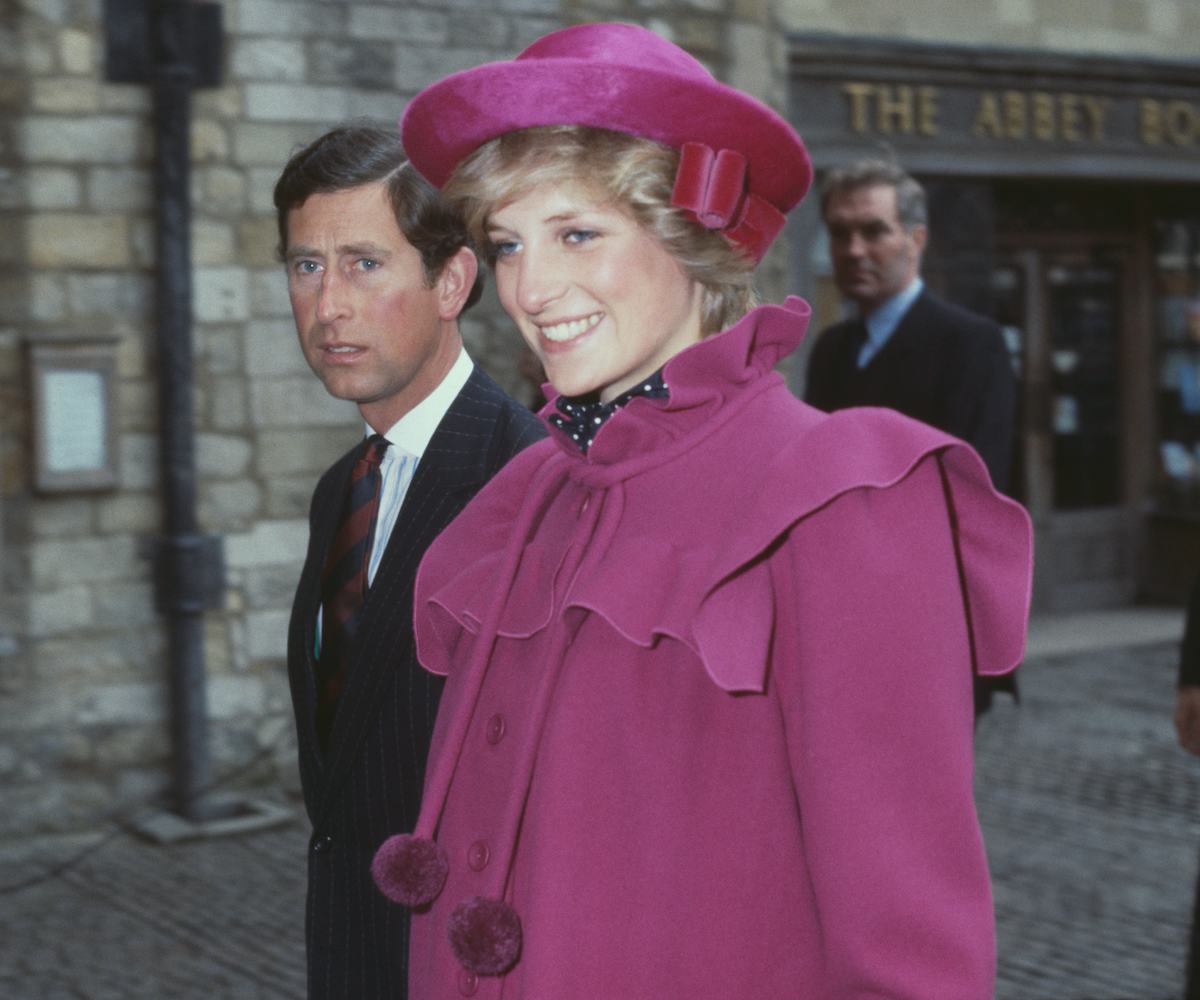 Photo by Fox Photos/Hulton Archive/Getty Images
New Details About 'Feud: Charles And Diana' Are Finally Here
Who will play the princess?
When Ryan Murphy makes a show, there's never just one season. (Think: Nip/Tuck, Glee, American Horror Story, etc.) So, it's not surprising that his latest series, Feud, has already been renewed for two more seasons. Executive producer Murphy confirmed that the second season of Feud will focus not on the rivalry between movie stars, but on the details of Princess Diana and Prince Charles' divorce and the events leading up to Diana's tragic death. 
"We are shooting, I think, in the late fall and I'm casting Charles and Diana," Murphy said during a panel discussion at an FX Emmy event Friday night. "I think having a show called Feud is interesting, because I love when Cathy (Zeta-Jones, as Olivia de Havilland) says feuds are about pain. So Charles and Diana's story literally begins with filing the divorce papers. It's about that pain of the dissolving of a fairy tale, particularly for Diana. It starts with the filing of divorce papers and takes you up until her death."
When asked whether Susan Sarandon and Jessica Lange, who currently star in Feud, will have roles in Season 2, Murphy said, "Always, always." Both actresses will also continue as producers on the series. 
There have been a lot of rumors swirling, started by another favorite actress of Murphy's, Kathy Bates, that Sarah Paulson will play Princess Diana. Paulson's had recurring roles in American Horror Story. But in a recent interview with E!, that option seemed to diminish. Murphy said he's "talking to a lot of people" when casting Diana. 
"I'm reading unknowns and I'm also meeting very famous established British actresses," Murphy said. "Everything, everybody." 
He also shut down rumors that Season 3 will be a "gay feud," although he's open to anything. "I feel like the Bette and Joan feud was gay enough for all of us, okay?" Murphy joked. "We did do a gay Feud!"