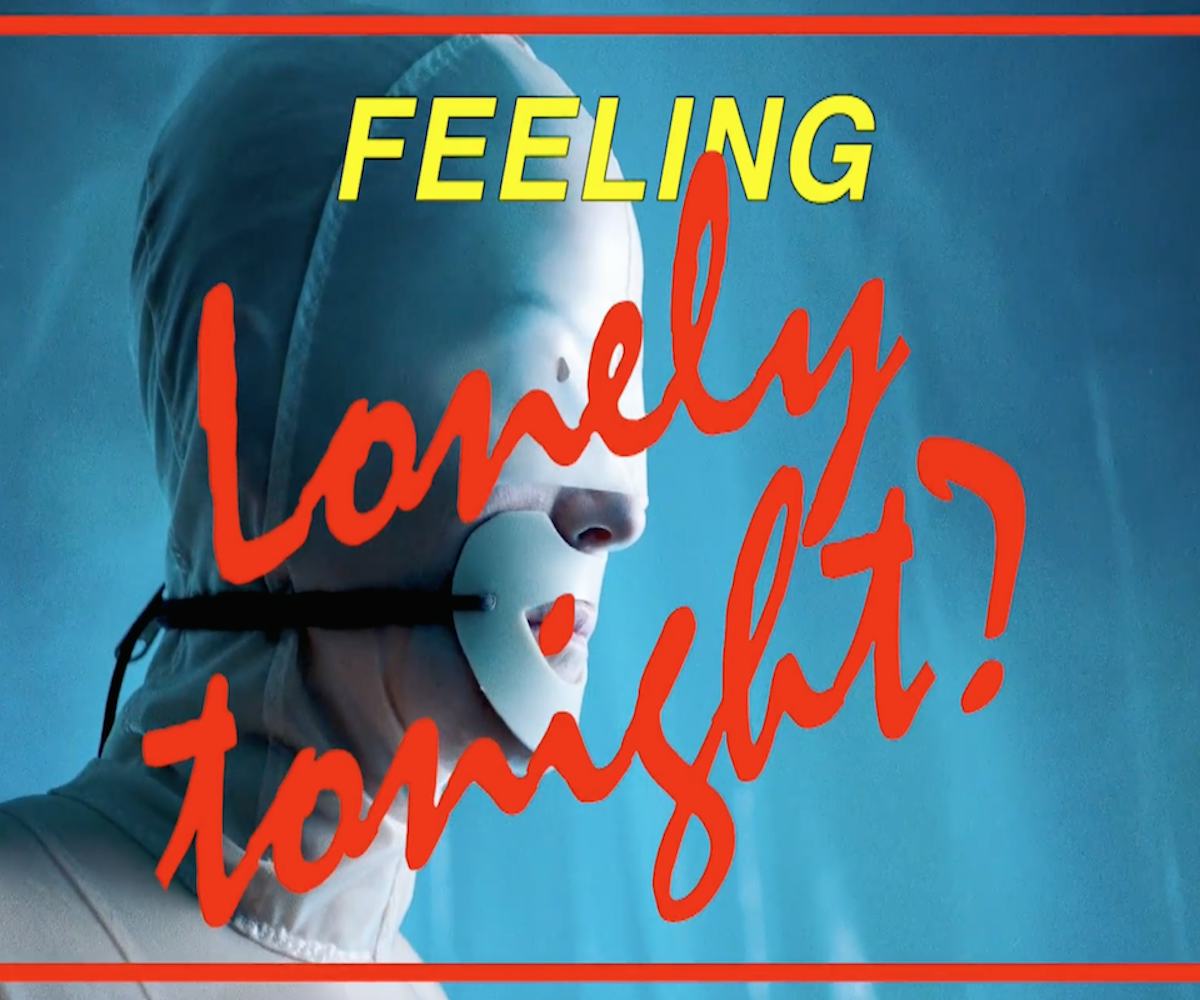 Screenshot via YouTube
Fever Ray Is Back With A Neon BDSM Nightmare
She's living her iridescent torture fantasy
Karin Elisabeth Dreijer, better known as Fever Ray, is back with new solo work after an eight years hiatus. Since the release of her self-titled LP in 2009, Dreijer has collaborated on a final album with her brother, Olof Dreijer, under the name The Knife. Now, after a series of haunting teaser videos, Fever Ray has finally dropped a much-anticipated single, titled "To The Moon and Back."
Earlier this week, a few mysterious snippets of new songs began circulating, giving hints about the erotic video that would arrive only a few days later.
"It's been eight years and much has been learned and unlearned. Eight years of defeat and growth, eight years of caring and being cared for, eight years of loving and being loved," reads the text in the neon-drenched haunted personal ad.
Directed by Martin Falck, a (very NSFW) video for the song was finally released on October 19th. The track revives The Knife's more blippy sonic landscapes from the Deep Cuts days, but the eerie, sexually charged visuals (reminiscent of Rob Zombie by way of Susanne Bartsch) hint at a new aesthetic direction for Dreijer.
No word yet on plans for a full album release, but the videos above seem to suggest more is on the way.
Critics are already praising both the sound and look of the new project: "It's lighter and flirtier than anything we've heard from Fever Ray before, and nods to the future and the past at once ... [E]ither with a grin or a grimace—her cyborgian vocal never gives her away," writes Pitchfork's Chal Ravens.