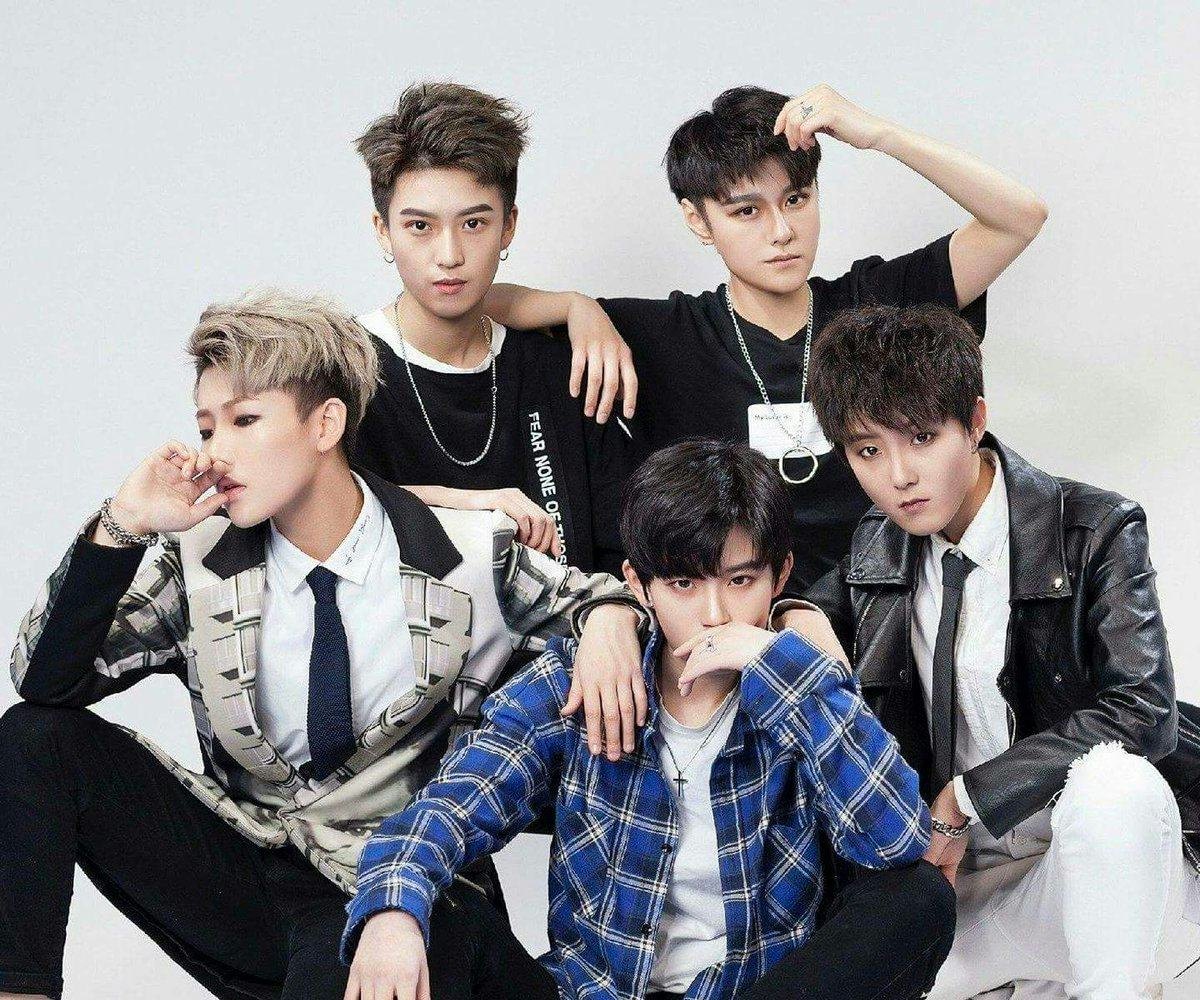 Photo courtesy of FFC-Acrush
This Famous Chinese "Boy" Band Is Really A Group Of Girls
Despite opposition from various corrupt administrations that hold political power, we, as a society, are progressing in terms of presenting true versions of ourselves without the confinements of labels. The music scene has been especially open with the recent rise of queer, gender non-binary, and androgynous artists like Tegan & Sara, PWR BTTM, Angel Haze, and London O'Connor. China is currently making a splash with the reveal of FFC-Acrush as the country's first-ever unisex band. The group is comprised of five members: Lu Keran, An Junxi, Peng Xichen, Min Junqian, and Lin Fan.
Acrush's agent, Zhou Xiaobai, told Quartz that the letter "A" in the band's name comes from greek mythology and stands for Adonis, a God who was worshiped for his beauty. Instead of using pronouns, the members prefer "meishaonian," which translates to "handsome youths." Keran, Acrush's captain, said that she and her teammates are forbidden from discussing their sexual orientations.
Allegedly, fans haven't noticed their feminine features because they were thrown off by their short hair and tomboyish style. In fact, Acrush's most obsessive fanatics refer to the members as their "husbands" on WeChat and Weibo, which is meant to be a term of endearment expressing a boy's cuteness. Apparently, the group's motto is "advocating freedom, not bounded by frames."
Prior to this recent phenomenon, Li Yuchun became China's first unisex pop star when he won the talent show Super Girl in 2005. Ever since then, China's leading talent agents were looking to form an androgynous band. However, many members of Acrush reportedly started dressing in this manner before they were scouted for the gig. The numbers speak for themselves, as both acts have gained a massive amount of support and success. 
Equality sure does sound good. (Truly music to our ears!)