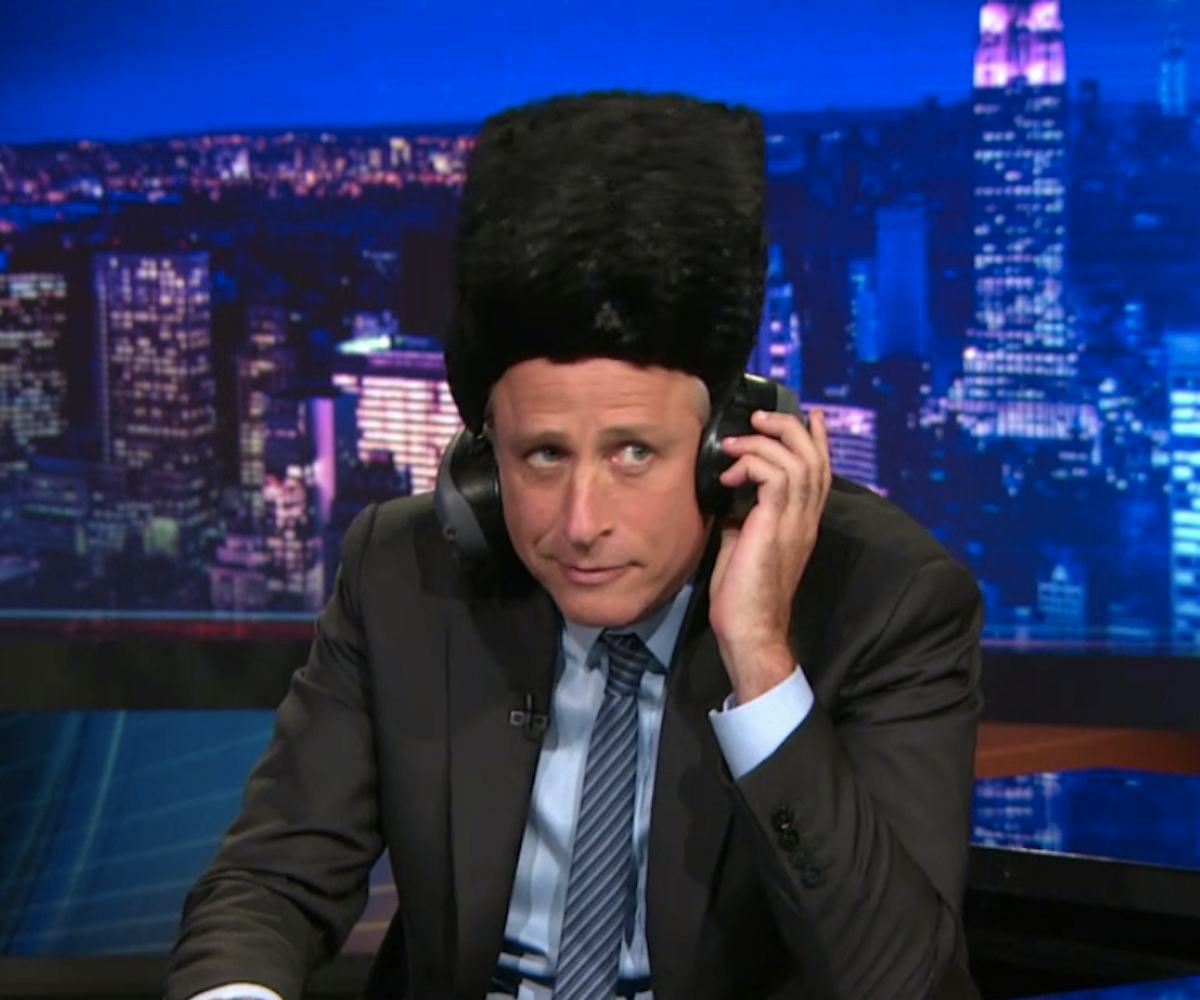 jon stewart explains the fifa scandal with wigs and jennifer lawrence
You have, we hope, heard at least a little about the arrests made and charges leveled at various FIFA officials yesterday. Basically, the U.S. Justice Department—with the help of the Swiss—nabbed 14 associated members of international soccer's premier organizing body in what may be the largest, most profitable circle of bribery and corruption ever uncovered in the history of sport. More than that, everybody who knows anything says it's only the tip of a Qatar-sized iceberg. Big news.
But the news isn't really news until Jon Stewart sinks his teeth into it. Below, the Daily Show's captain—and former varsity midfielder for the College of William and Mary—explains what you need to know about the scandal in the way only he can. Short version: The impressive, explosive news of the charges overshadows the fact that it took the Justice Department 24 years to make a single arrest—a time period he refers to as "a Jennifer Lawrence." 
Yes, we will be using Jennifer Lawrences as a standard unit of measurement from here on out.