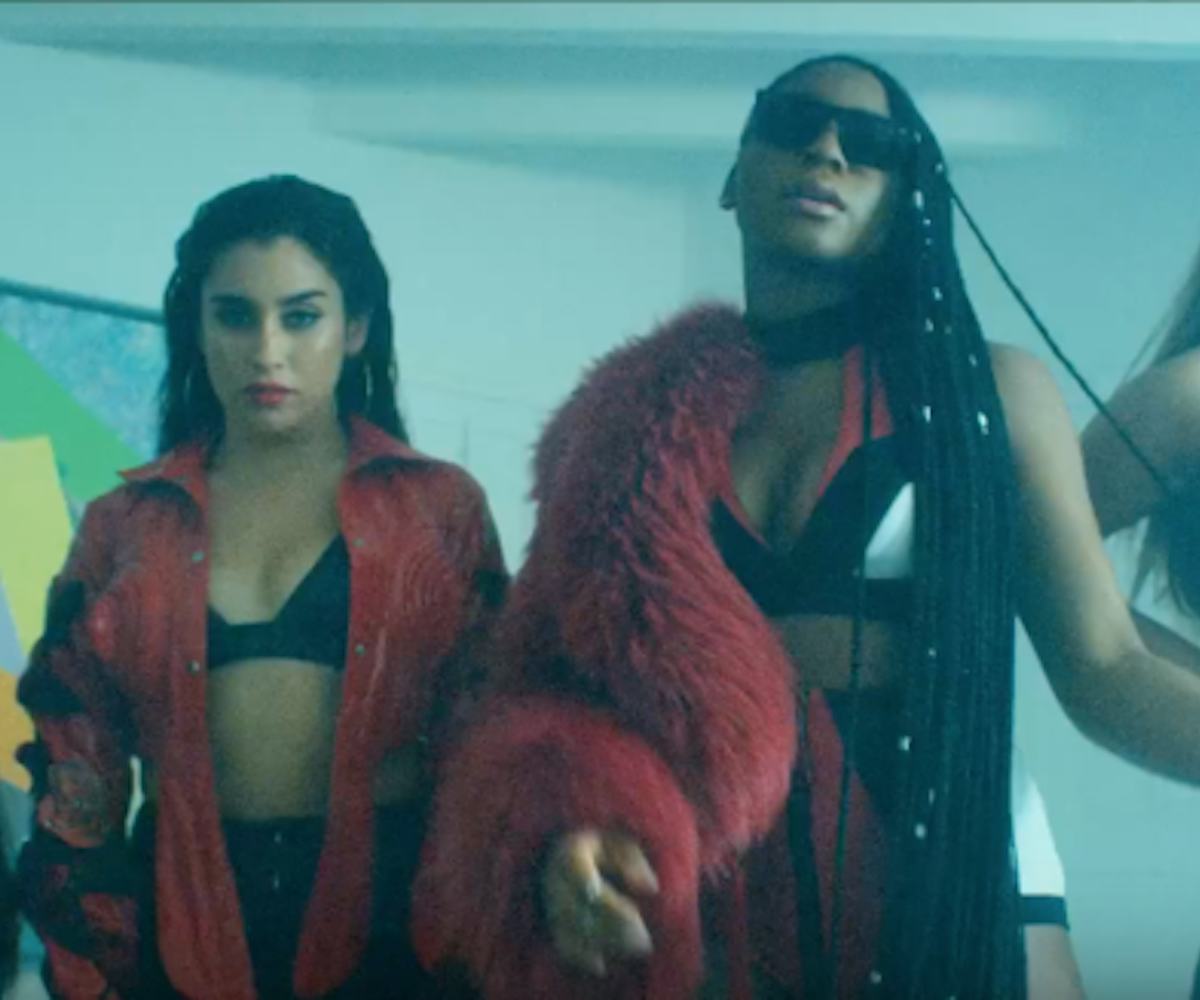 screenshot via youtube
Fifth Harmony Are Everything But Angelic In Their New Music Video
Watch their lo-fi video for "Angels"
Fifth Harmony want to make it clear that they're definitely not angels in their latest video. The four-piece group dropped the dark, lo-fi video for their latest single, "Angel," today after releasing the single yesterday. The video is the second track and visual off of their forthcoming record, following the release of the Gucci Mane-assisted track, "Down."
Directed by David Camarena, the video takes a grainy trip into one man's dream sequence. Similar in visual aesthetic to "Down," the ladies are seen sporting '90s-inspired hairstyles and ensembles, including long braids, leather skirts, and hoop earrings, all intercut between miscellaneous shots of the girls in different rooms and on top of a cherry red convertible.
Although it's unclear why the girls haunt the character's dream, we're guessing, from the lyrics, it's probably because he was "too inconsistent." Fifth Harmony is also slated to perform at this year's MTV Video Music Awards, so needless to say, we're hoping they manage to get that red convertible on stage for their performance (better yet, let us take a little ride in it.) 
Fifth Harmony's self-titled third album is out everywhere August 25. 
See the visual below.