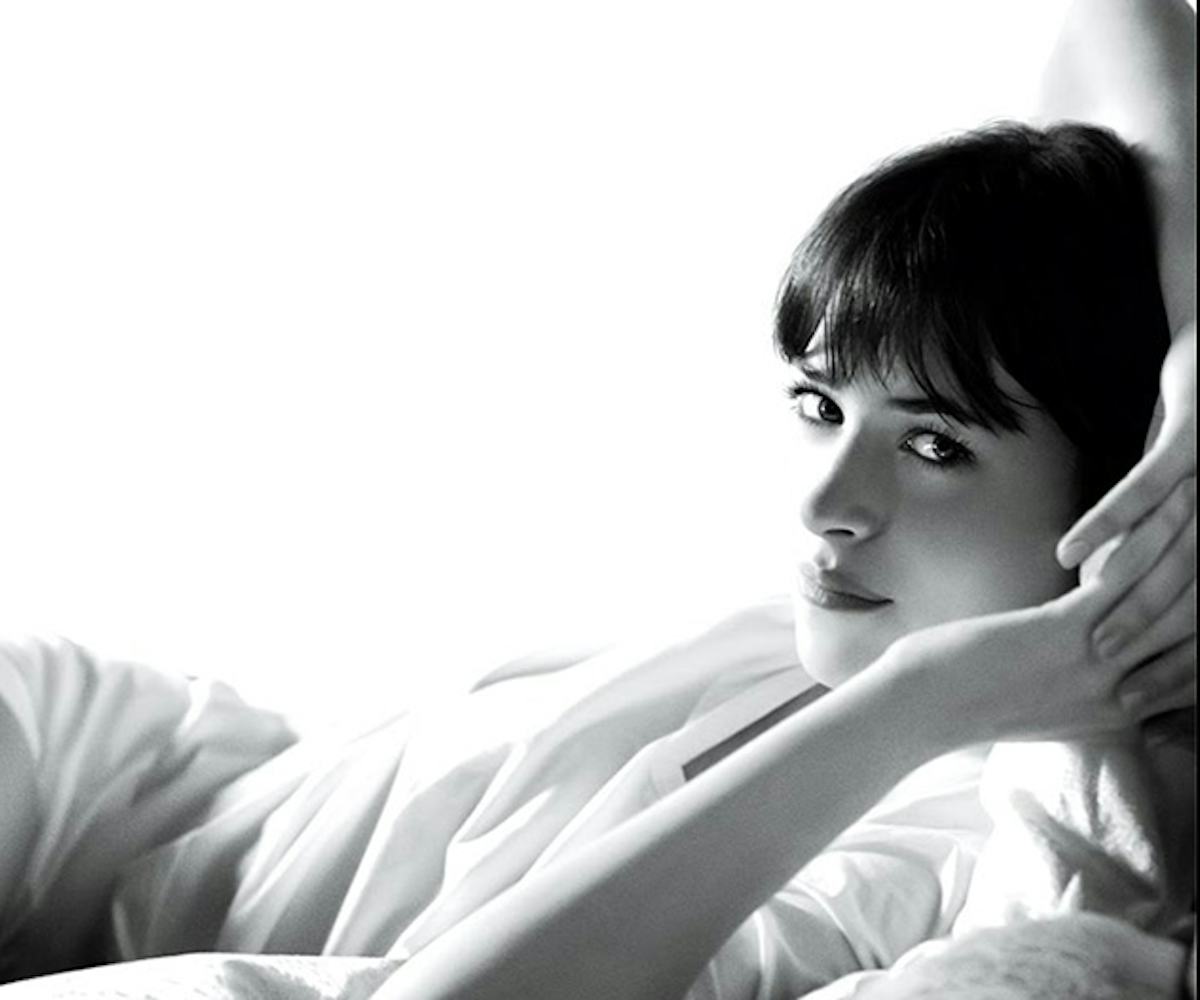 Photo: Courtesy of Universal Pictures
is this your first look at the second 'fifty shades' movie?
The dust around the first Fifty Shades of Grey movie hasn't even settled and buzz for the second installment, Fifty Shades Darker, has already begun. Let's call it the tantric version of promotional foreplay.
On the heels of the announcement that E.L. James' husband would be writing the sequels, a single image of Mr. Jamie Dornan as Christian Grey has been released, and according to Access Hollywood, it's our first look at him in the sequel. But that doesn't make much sense, since production on Fifty Shades Darker is nowhere near a start date. It doesn't even have a director. In fact, it was only earlier this week that Universal confirmed that Fifty Shades Darker and Fifty Shades Freed are a go, which doesn't come as a surprise, since, you know, money.
As for Fifty Shades of Grey, the DVD and Blu-ray are being released on May 8—which just so happens to be a few days before Mother's Day. Coincidence? We think not.