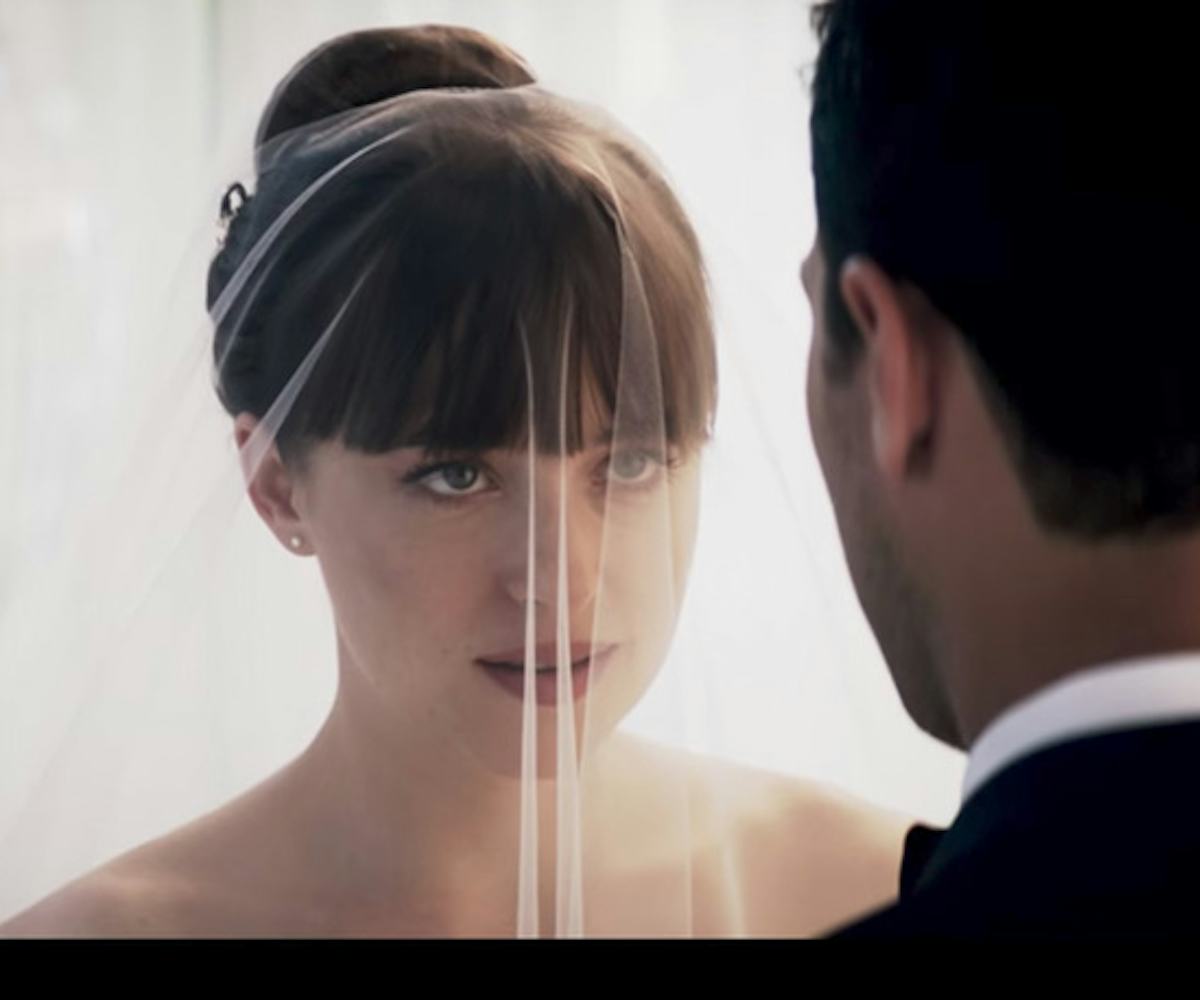 Things Don't End Happily Ever After In 'Fifty Shades Freed' Trailer
"Mrs. Grey will see you now"
The new trailer for Fifty Shades Freed, the third and final film in the Fifty Shades of Grey trilogy, has been released, and things get complicated for the BDSM-loving couple. In the clip, Anastasia Steele finally locks things down with Christian Grey and the two are married. 
Anastasia then learns she's the co-owner of a private jet, which she's for some reason surprised by, despite the fact that Grey is a billionaire. Then, the two fly off to an exotic location for their honeymoon. Everything seems to be all dildos and jet skis until Anastasia finds a gun. Things quickly escalate in the trailer and we later see Anastasia caught in a car chase and a man holding her at knifepoint. 
Remember when the scariest thing Anastasia encountered was The Red Room?
Fifty Shades Freed, directed by James Foley, will premiere Valentine's Day 2018, of course. 
Watch the new ominous trailer, below.