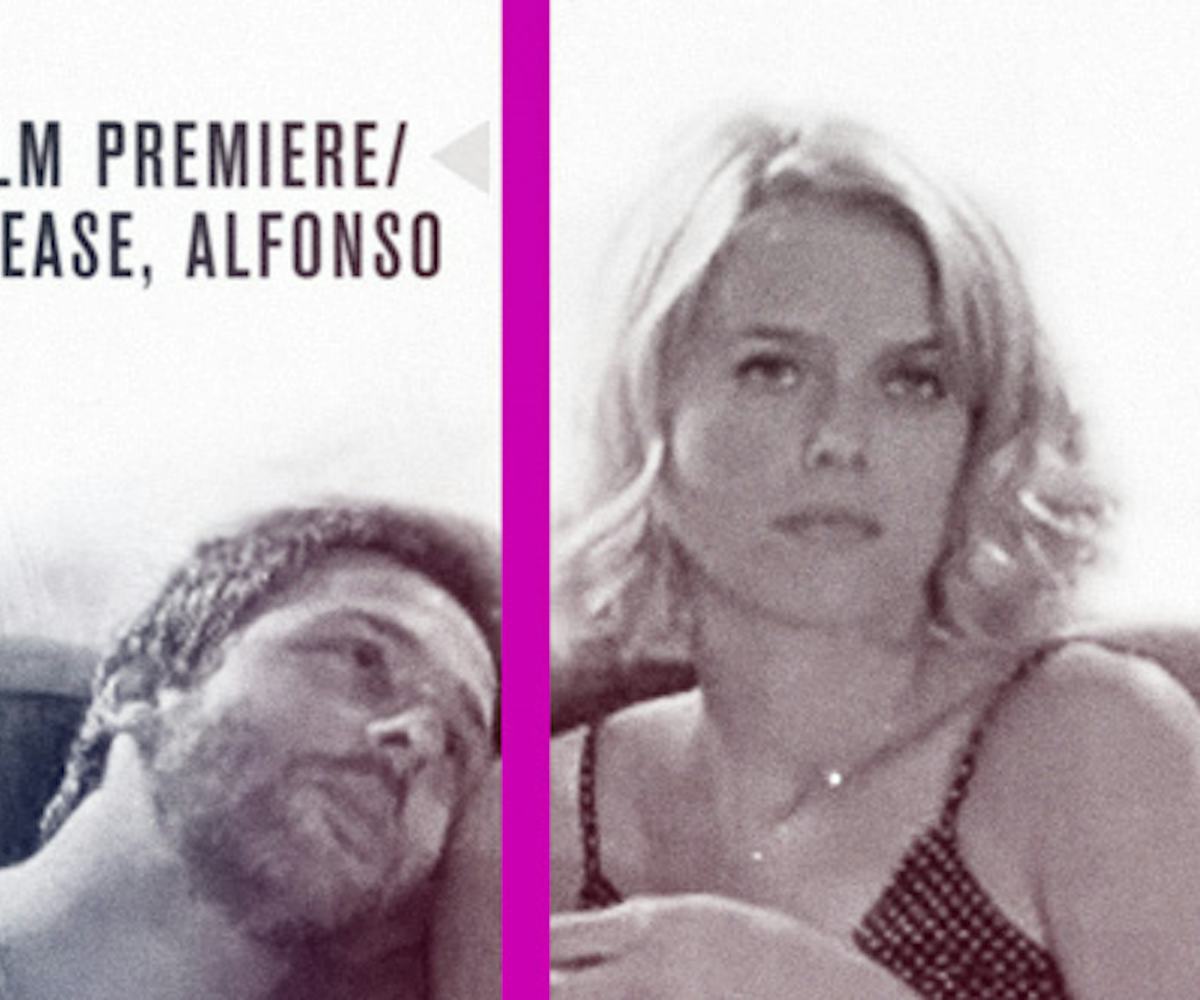 film premiere: please, alfonso
love, friendship, and film.
It's difficult to say how much or just why we love the short film Please, Alfonso without giving too much away. It's written and directed by Jake Hoffman, who you'll soon see alongside Leonardo DiCaprio in Martin Scorsese's The Wolf of Wallstreet. It stars the beautiful Alice Eve, who is about to become the object of every nerd's affection in Star Trek Into Darkness, and Jeremy Strong from Zero Dark Thirty. Other than raving about the all-star cast, what we can tell you without receiving a barrage of angry "spoiler alert!" comments is that the film explores the types of companionship we receive--and how these relationship are often a bit lopsided. Hoffman gave us some insight on how he came up with the concept of his clever film.
"Alice and I have known each other since we were kids--she put me in the friend zone a long time ago," He jokes, adding, "so we made a movie about it." This film also takes a close look at how people deal with loneliness--but don't grab for your box of tissues just yet, because it's mostly lighthearted and comical. And it might give you a better understanding of the companionship that you do have--especially with your best friend--no matter their gender.
Hoffman told us, "The male character is trying to figure out what she's thinking a lot of time. My struggle to write from a female point of view is mirrored by the male character's effort to understand women. I'm not an expert on women and don't pretend to know how women think, but when you're writing as a member of the opposite sex I can relate enough to use my imagination. I didn't tell Alice how to play a woman--she corrected me and told me, 'A girl wouldn't really do that,' and we found our way together." If none of this sounds relatable to you, perhaps we can further get you excited to watch by mentioning that Jeremy Strong's convincing performance is accompanied by partial nudity. Without further adieu we're proud to present the world premiere of Please, Alfonso.