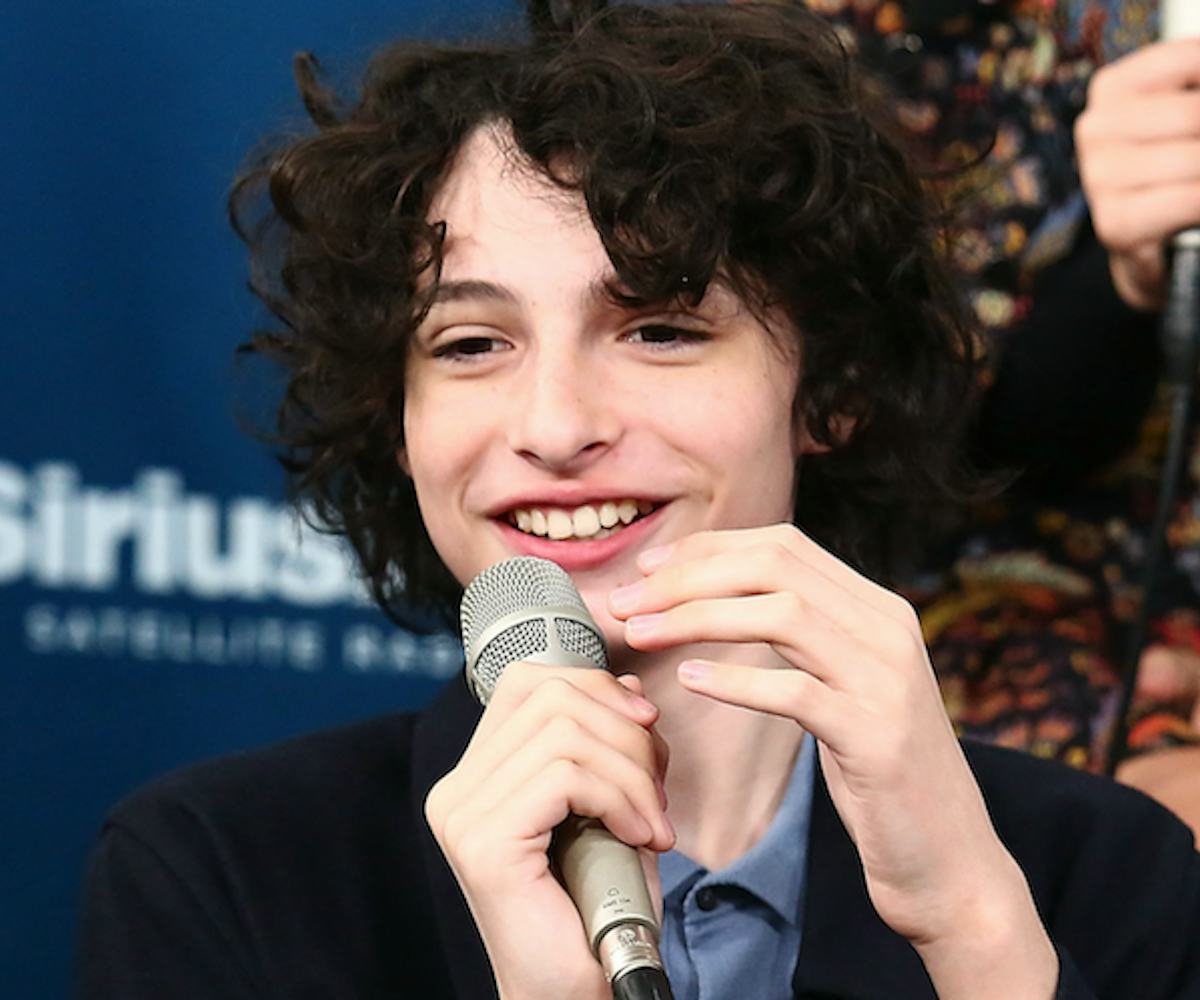 photo by Astrid Stawiarz/getty images
Finn Wolfhard Will Play Pugsley In A New 'Addams Family' Adaptation
Chloë Grace Moretz, Charlize Theron, Oscar Isaac, and more will also star
Addams Family stans, this news is for you: A new animated film adaptation of the classic cartoon is coming to the big screen.
Indiewire reports that Metro-Goldwyn-Mayer has announced that Charlize Theron, Oscar Isaac, Finn Wolfhard, Chloë Grace Moretz, Bette Midler, Allison Janney, and Nick Kroll will lend their voices to the project. Theron and Isaac will play Morticia and Gomez Addams, with Moretz and Wolfhard as their children, Wednesday and Pugsley. Uncle Fester will be voiced by Kroll, Grandmama by Midler, and Janney will play the new role of archnemesis Margaux Needler, a reality TV makeover host who is, per the show's description, "consumed with a desire for absolute suburban, pastel perfection."
This adaptation marks the cartoon's sixth adaptation following its 1938 New Yorker debut, which was followed by a black-and-white ABC TV series (which premiered in the early 1960s), a cartoon during the '70s, two feature films in the early '90s, and a 2009 Broadway show.
Conrad Vernon, who co-directed the raunchy 2016 film Sausage Party,  will reportedly direct the project. 
While we're excited about some of our favorite actors lending their voices to the project, we'd love to see a live-action remake with this cast, too.
The film is set to release just in time for next year's Halloween on October 11, 2019.