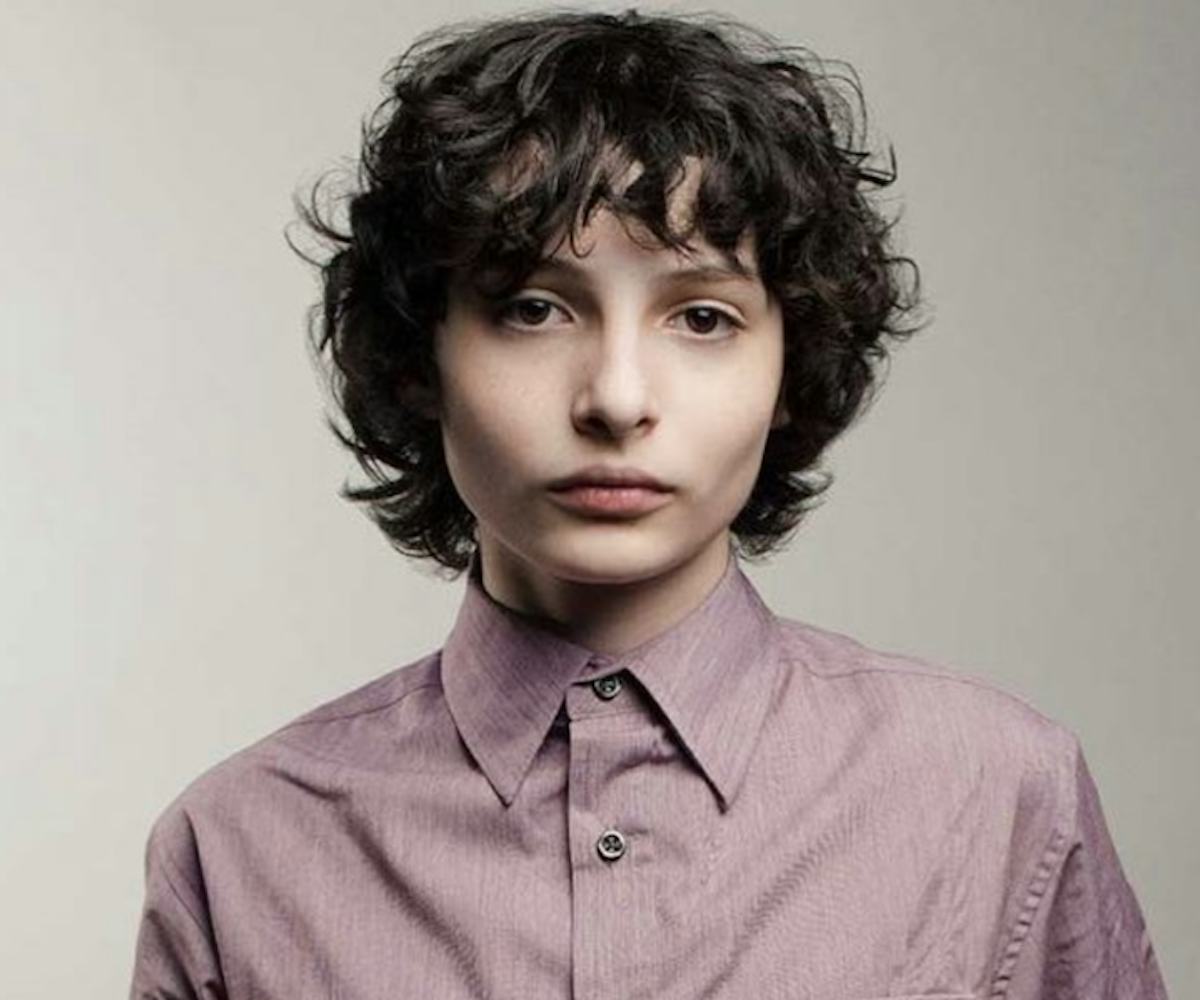 Photo via Instagram @finnwolfhardofficial
Finn Wolfhard Of 'Stranger Things' Leaves Talent Agency After Agent Is Accused Of Sexual Abuse
Finn Wolfhard (aka Mike Wheeler from Stranger Things) has left his talent agency after two men came forward accusing his manager, Tyler Grasham, of sexual assault. The agency, APA, has since fired Grasham. A source told E! News that these allegations were the reason Wolfhard left the agency.
The first to come forward was former child actor Blaise Godbe Lipman. In a statement made earlier this week on Facebook, Lipman says that after he posted "me too" on the platform as part of the social media campaign to raise awareness about sexual assault, many people began sending him private messages, knowing he must be talking about Grasham. He says, "The positive thing about the attention the Weinstein scandal has had, is it's no longer about Harvey. The conversation has moved on to the size of this epidemic and how to dismantle the system that protects these predators. And it's given space and courage for victims to speak up, against their abuse. This is bigger than Weinstein."
Lipman revealed that about 10 years ago just before he turned 18, he met with Grasham under the pretense of a business meeting at the agent's apartment. He was then fed alcohol even though he was underage, and then Grasham got on top of him and began to fondle him. Lipman told Deadline he "pushed him off without trying to upset him. It was a very precarious position to be in, not to insult someone who was in a position of power" After the incident, Grasham continued to harass Lipman: "He'd have his friends drunklenly call me and berate me. I didn't do anything at the time. I was young and desperately wanted acceptance within my industry. His threats felt very real." He also says he finds it "hard to believe" that APA wasn't aware of Grasham's behavior and lambasts the company for keeping him employed and working with child actors for so long.
After Lipman's Facebook post, TV and film editor Lucas Ozarowski told Deadline that Grasham did the same thing to him—after getting him tipsy, Grasham began to fondle him. He said, "It really took me off guard. I pulled his hands out and said, 'You know I'm not gay. I don't want this Hollywood BS.'" Ozarowski says that after the incident, Grasham sent him an apology via private Facebook message.
Last week, APA released a statement denouncing Harvey Weinstein, saying, "We all must commit to eradicating such abhorrent behavior in our community." However, Lipman and Ozarowski's accounts make it clear that like Weinstein, Grasham's behavior was an open secret—another case of a powerful man's harmful behavior being known but ignored. As reported by the Los Angeles Times, APA is declining to comment further on Grasham, other than saying the company "takes these allegations extremely seriously and is investigating this matter." It remains to be seen if Grasham's abuse was, indeed, known to APA and if so, what punishment the agency may face for harboring a sexual predator. As Lipman said, this is bigger than Weinstein, or Grasham. Although it remains to be seen if the tide is finally changing against enabling—and encouraging— men in power to behave abhorrently and without repercussions, giving space for victims to tell their stories and bringing abusers to justice is a step forward in this long, seemingly endless road.