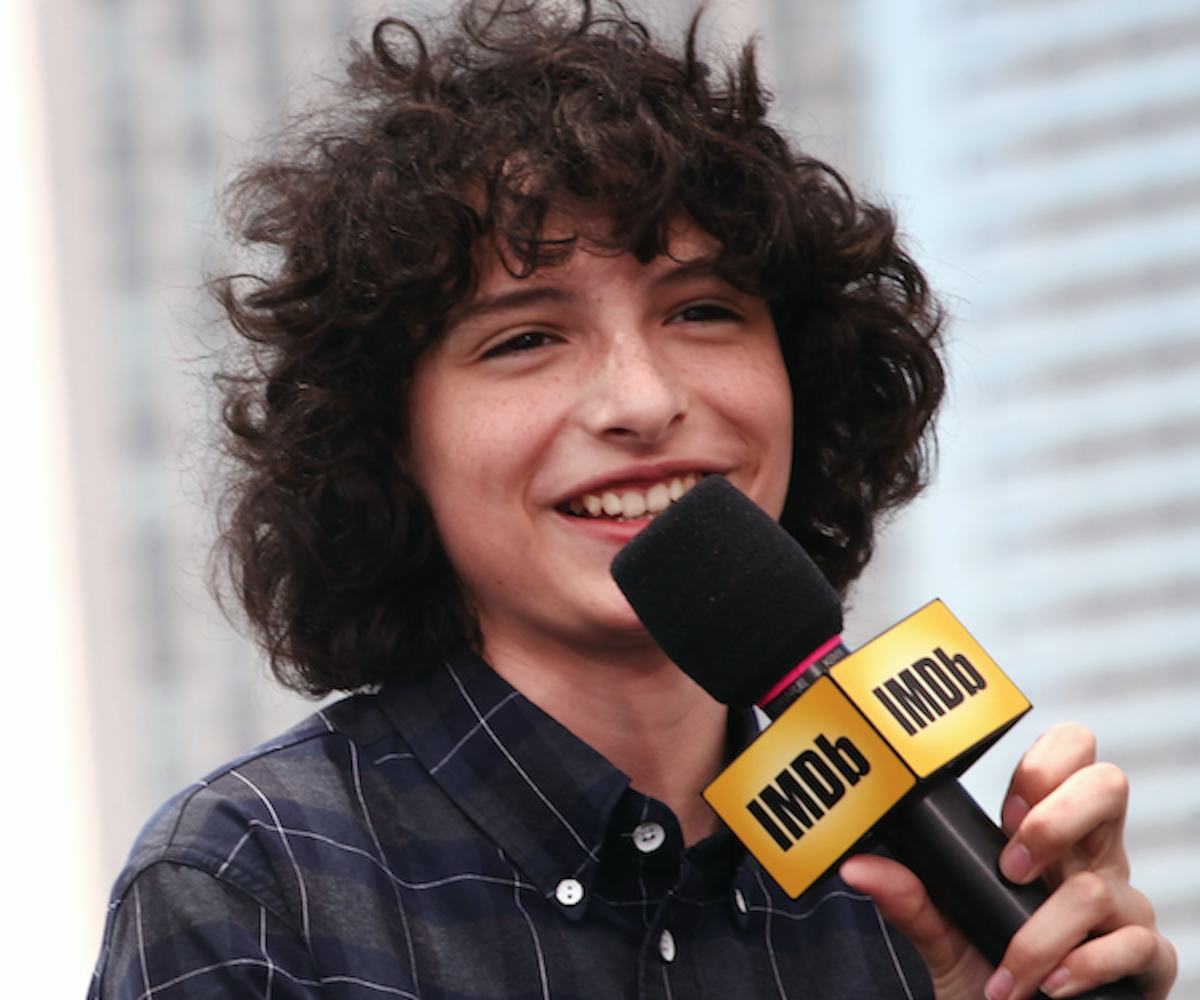 photo by Tommaso Boddi/getty images
Finn Wolfhard Shut Down A Fan During A "Cringey" Concert Moment
It involved a 'Stranger Things' reference
Finn Wolfhard is making it clear: If you plan on attending one of his band's music shows, you better leave your Stranger Things comments at the door.
In a new interview with Grizzly Bear's Ed Droste for Stereogum, the star opened up about a "cringey" experience he had while playing a live show with his band Calpurnia. "We like to do onstage bits sometimes to keep people moving and stuff. It's all so spur-of-the-moment and people really like it when you have that banter with the audience," he said, before noting that Stranger Things fans would often scream series references to him when the band first started performing live. He also elaborated on one particularly awkward moment during a show in Toronto where he had to shut a fan down.
"One time I got kind of pissed in Toronto and someone was like, 'I love Stranger Things!' and I was like, 'What?' And they were like, 'I love Stranger Things!' And I was like, 'Okay, thought that was what you said,'" he said. "Then I was like, 'You know what I like more? Music. And that's what we're here for.' And everyone was like, 'Yeah!' And then we just started playing and they were like, oh yeah, I forgot that I'm at a music concert right now. Totally different."
This isn't the first time Wolfhard put a fan in their place. Last November, Wolfhard defended himself after fans called him "rude" when he refused to take pictures with them. "Hey everybody! I don't wanna ex-communicate anyone from this fandom, but if you are for real you will not harass my friends, or co-workers. Ya'll know who you are," he wrote on Twitter. "Why I even have to tweet that, I don't know. Anyone who calls themselves a 'fan' and actively goes after someone for literally acting and doing their job is ridiculous. Think b4 ya type boiiii."
You can read the conversation in full, here.