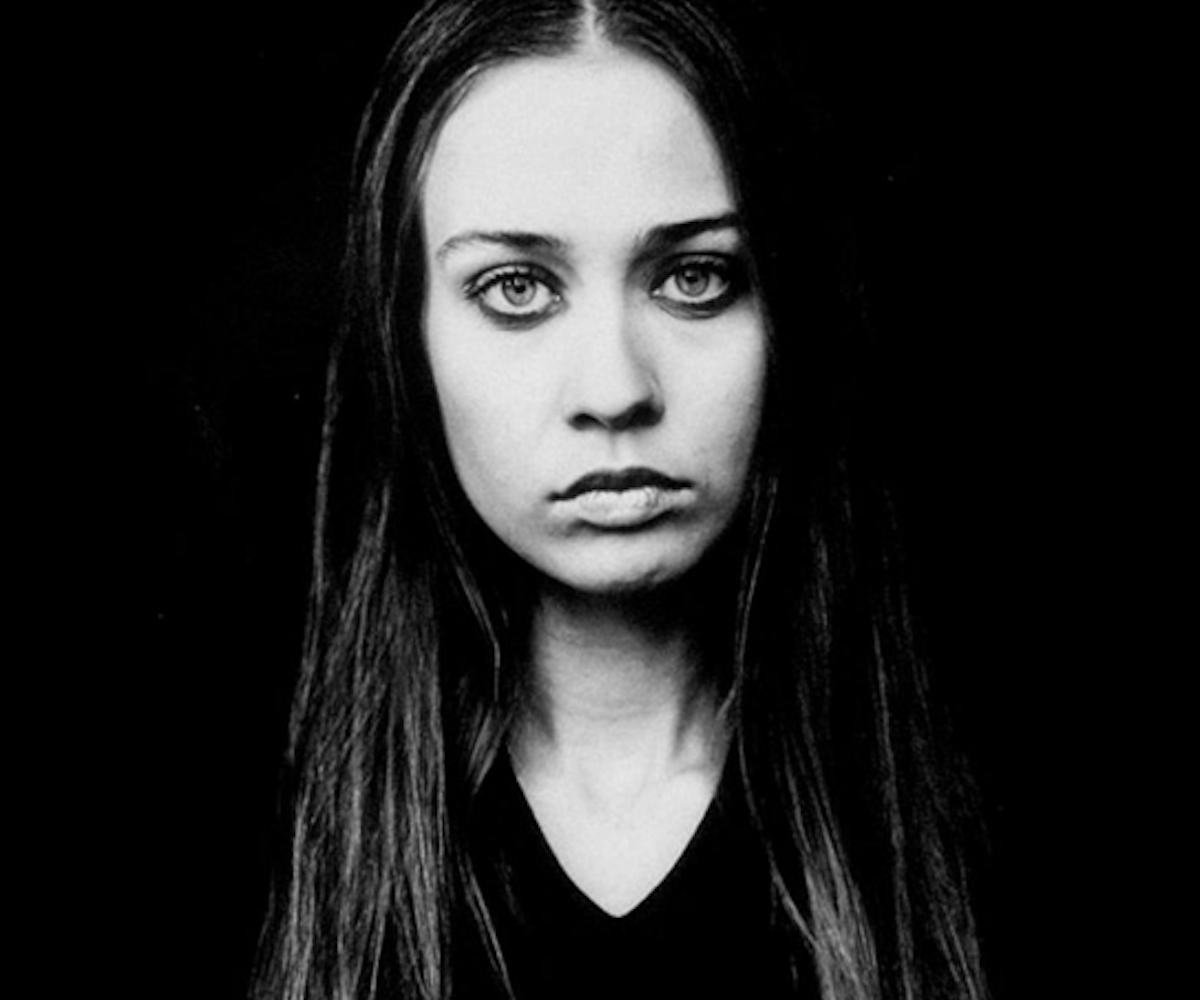 Photo courtesy of Jim Rakete
Fiona Apple Released A Scathing Anti-Trump Protest Chant "Tiny Hands"
Ahead of Saturday's Women's March on Washington
If there's one upside to the upcoming Trump era, it's that much like during the Bush years, creative people will be inspired and emboldened to speak out in the form of art. One such person is Fiona Apple, who isn't waiting until Trump is sworn in to begin her artistic crusade against the incoming president.
The singer released a one-minute "chant" called "Tiny Hands" ahead of Saturday's Women's March On Washington, the post-inauguration protest set to unfold on Saturday in major cities around the world. 
With the help of composer Michael Whalen, the scathing battle cry is built around the protest chant "We don't want your tiny hands, anywhere near our underpants," a direct reference to the infamous videotape in which Trump can be heard bragging about sexually assaulting women. 
"Tiny Hands" marks Apple's second foray into what should eventually become its own subgenre. In December, the acclaimed singer-songwriter dropped a Christmas song parody, "Trump's Nuts Roasting on an Open Fire," which she performed at a Standing Rock benefit concert in Los Angeles.
There's no word yet on which march Apple will attend, or whether or not she'll be on hand to perform "Tiny Hands" live, but with celebrities like Katy Perry, Amy Schumer, Madonna, and Scarlett Johansson all confirmed for the march in Washington, Apple's attendance is all but a given. Listen to "Tiny Hands" below.