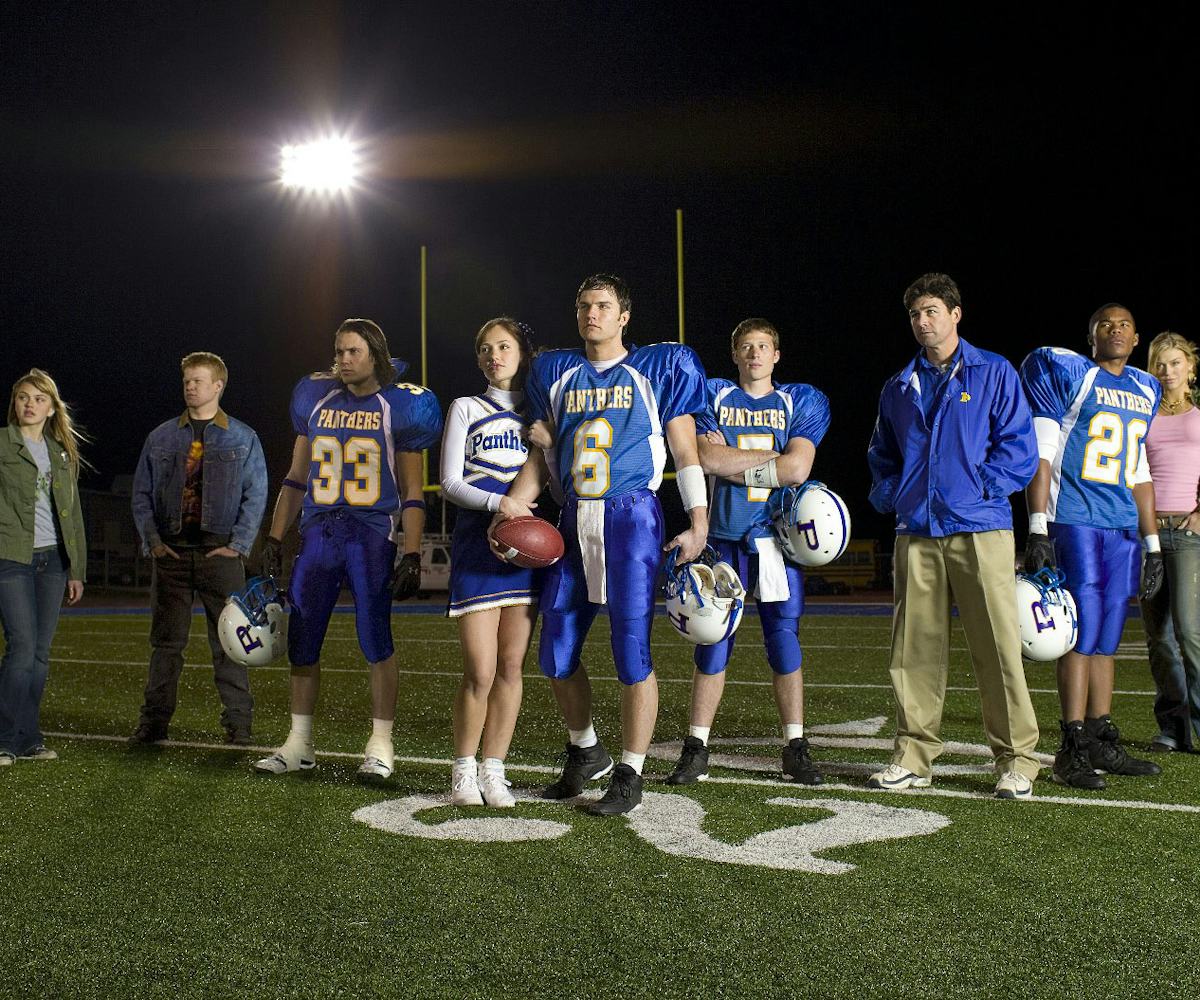 Photo courtesy of NBC/DirecTV
'Friday Night Lights' Is Headed From The Field To The Stage
"every day counts. one night matters."
Friday Night Lights started off as a non-fiction book written by H. G. Bissinger in 1990 about "a town, a team, and a dream" in Texas. Then in 2004, Universal Studios adapted the true story about the Dillon Panthers into a film. From there, NBC/DirecTV turned it into a television series that stole our hearts and made us think we were obsessed with football for five seasons. Now, the Panthers' story will be told on the stage in a one-night-only musical—The Unauthorized Friday Night Lights Musical. 
This L.A. production is brought to you by writers Jordan Ross and Lindsey Rosin (Sucker Punch Productions), the creators behind The Unauthorized Musical Parody Of Cruel Intentions and The Unauthorized O.C. Musical. Everything is still in the works, so we're not sure who will play Tim Riggins—because nobody could possibly do it better than Taylor Kitsch—but Coach Taylor has already been cast!
Remember Jason Street? He was relevant for one or two seasons and just wouldn't go away? Well, that guy (Scott Porter) has upgraded to the role of DILF Taylor. Again, it's hard to measure up to Kyle Chandler because LOOK AT HIM, but this is a good opportunity for Porter to redeem himself in the eyes of FNL fans everywhere. 
"Clear eyes, full hearts, can't lose" has never applied more than it does right now at this moment. The adaptation cycle is officially complete, and the Dillon Panthers have had one hell of a run. We'd also like to give thanks for bringing us Michael B. Jordan, one of the finest men alive.