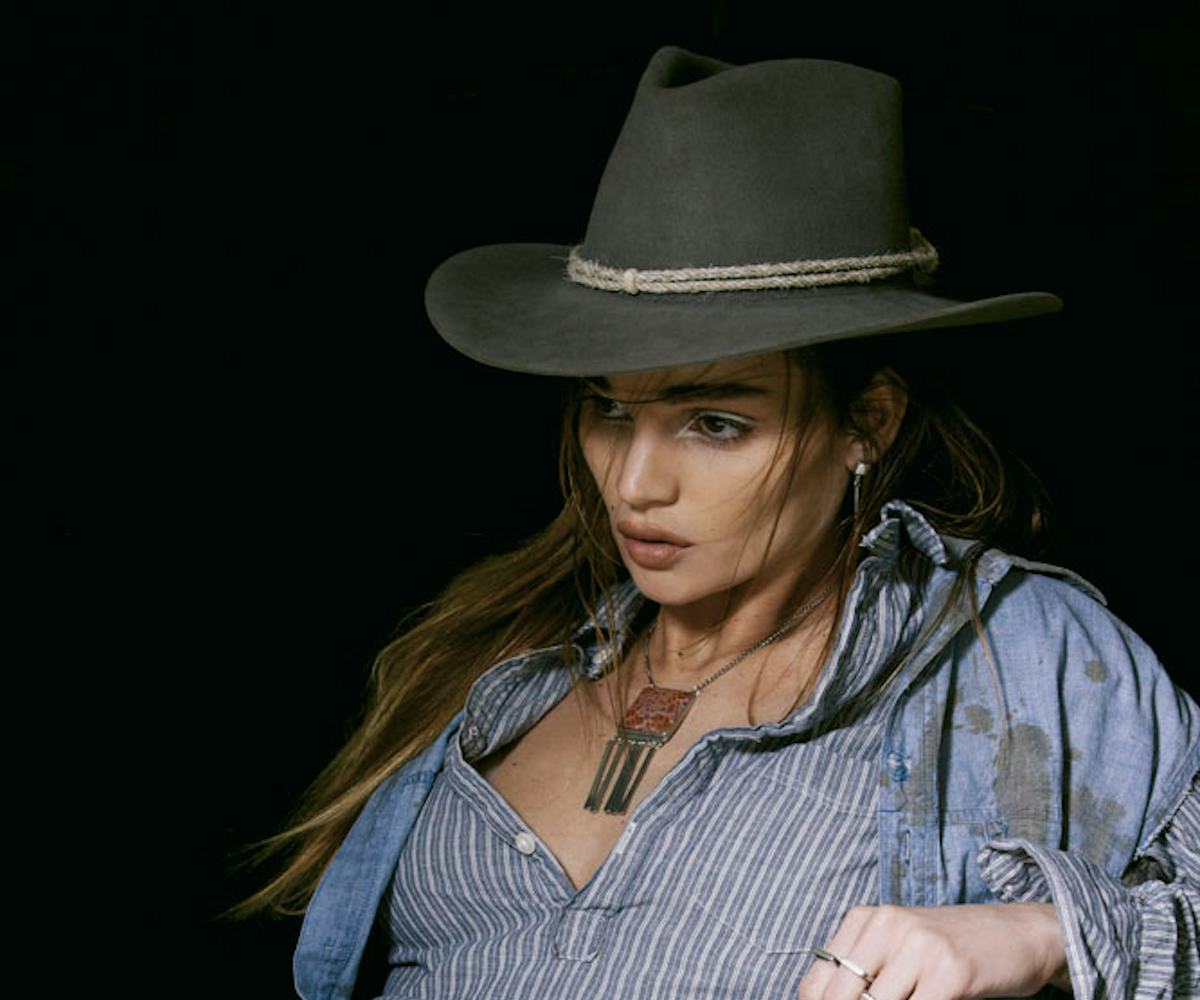 first look: 2 bandits
welcome to the wild, wild west.
by jennifer suzukawa-tseng
Summer is in full swing, but it never hurts to think ahead—and by that, we mean scooping up some awesome threads for the fall.
The 2 Bandits' newest collection is fittingly called "Western Romance" and we've got the exclusive deets for its official launch today. Peppered with the same bohemian vibe we've been obsessed with since day one, the brand's inspiration behind the lovely pieces lie in founder Tamar Wider's Texan roots. This translates to cool cowboy hats (the perfect addition to your collection of floppy hats), fringe details, and silver face paint for all of you free-spirited souls.
The lookbook showcases the brand's rustic feel with that unmistakable Texan zest, all modeled by Allie Crandell (yes, from The City fame). 
Another reason why this collection has our stamp of approval? It was shot by NYLON fave Harper Smith, who has previously shot for NYLON and whose impeccable play with shadow in her shots complement the brand's vintage charm.
The new collection is sweet Southwestern poetry here to swoop you off your feet. Check it out in all of its daydreamy glory at the2bandits.com!