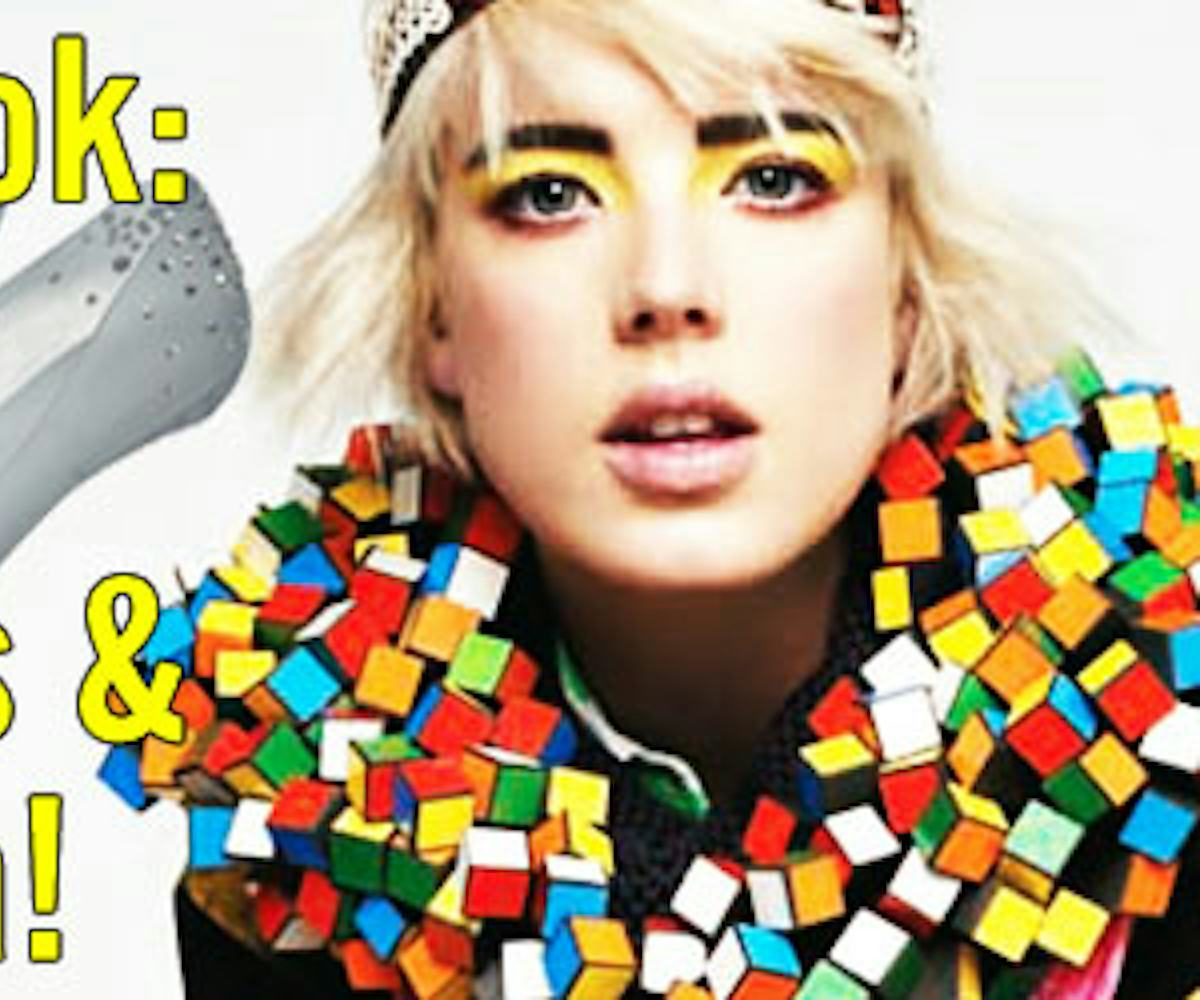 FIRST LOOK: AGYNESS + MELISSA
the divine miss deyn makes plastics more than possible.
Oh, Agyness Deyn!
It wasn't enough that you scored the Burberry campaign, then the Uniqlo commercials, then the odd-but-chic spot for bottled water.
Now you do it again, and star as the new face of Melissa Shoes, the cult Brazilian brand that everyone adores.
And it's not just a campaign, but the launch of their first magazine, called Plastic Dreams and featuring a fashion spread of you in the coolest, shiniest, craziest outfits we've seen yet.
So what if it's only in Portuguese? You make it speak the eternal language of cool. 
And for that, we're going to have to cut out all the pictures, hang them on our walls, and sigh - again.
Get the Melissa magazine - and a quick Portuguese lesson - here (click "Revista Plastic Dreams" when you get there).
Get actual Melissa shoes - in English - at Epaulet.