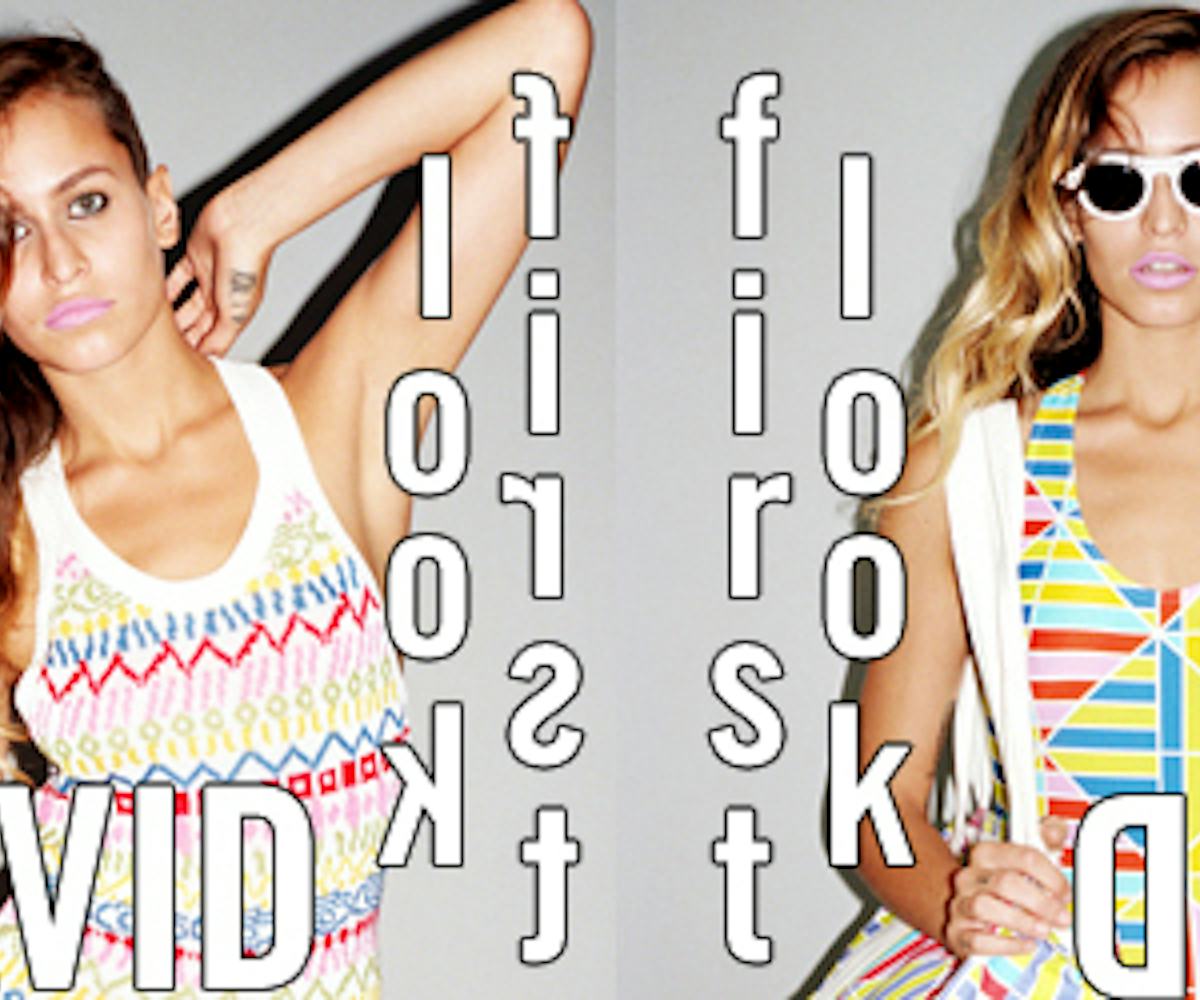 FIRST LOOK: DAVID DAVID
electric streetwear just safe enough to rock anywhere. so in love.
Imagine what would happen if a Rubik's Cube met a tennis skirt, they fell in love, and had babies. That's not totally off when describing David David's upcoming Spring/ Summer collection. 
Meet David Saunders, the artist and designer behind David David.  Recently featured in Fashion East, the London catwalk festival for emerging designers, he decided to make this video with his prize money, instead of going the traditional route and using it to support a catwalk show.
Last year, David collaborated with Fred Perry's 'Blank Canvas' project and House of Holland to inject some of what he calls his "zip, zest and joyous energy."  In other words, bright bold colours and geometric influenced patterns.    
We've got a sample of David / David's second collection ever, modeled by London party girl Alice Dellal.  It's like preppy nu-rave chic, and it's so damn cheerful, on a rainy day any of these pieces could pitch-hit for an umbrella!  Okay, maybe not all of them, but definitely that raincoat!        
More information at the British Fashion Council website.